I did the 2006-2007 ZX10R Shock Swap on my 2006 SV650 Naked and I thought I would share my experience, and try to lay some questions to rest in the process. To get around the picture quota I split this into 2 posts.
Swap Specs:
Bike: 2006 SV650 Naked (2nd Gen)
Rider: 190lbs (in skivvies) 205lbs (in riding gear)
Shock: 2006 Kawasaki ZX10R
Price: $60 Shipped (Owner claimed the shock was swapped during first oil change at 600 miles.)
Stock Shock Specs (SV650): 330mm, 430lb/in
Adjustments: Preload
Swap Shock Specs (ZX10R): 338mm, 465lb/in (EDIT)
Adjustments: Preload, Compression Damping, Rebound Damping
Overview: The 2006-2007 ZX10R shock has a slightly different design than previous years ZX10R, GXSR and ZX6R(636) shocks in that its reservoir is mounted perpendicular to the shock body (see picture below) and just below the upper shock mount as opposed to the more common angled reservoir location that protrudes up above the upper shock mount. I believe this design feature of the 2006-2007 ZX10R shock makes this shock the best swap option for the heavy rider (190lbs+) on a 2nd Gen Naked SV650 because no cutting of the stock components.
Follow the manual (links below) for shock removal and installation or search the forum.
SV650 ('03+ Manual) -
http://www.mediafire.com/?om0mpy1hijk
ZX10R ('06/'07 Manual) -
http://www.mediafire.com/?vitmgtj0fjm
Installation Tips:
Acquire one 2nd Gen SV650 naked. Here is mine, a red 2006.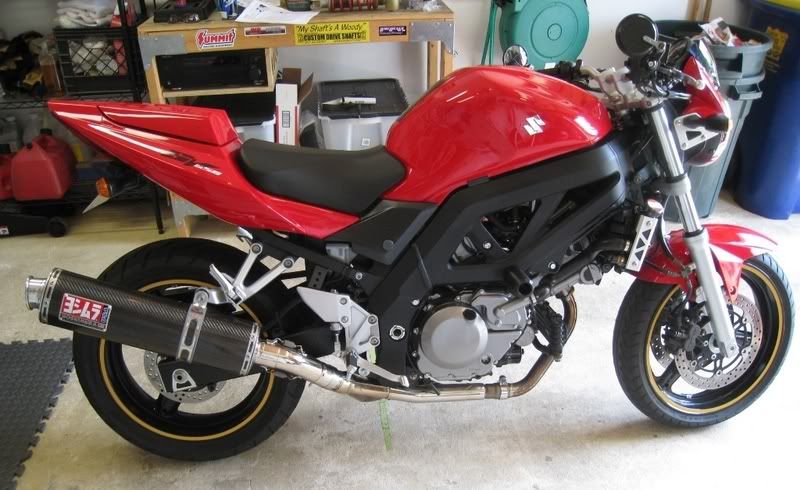 Hang the rear of your bike off the ground to unload the suspension. Here is how I accomplished this.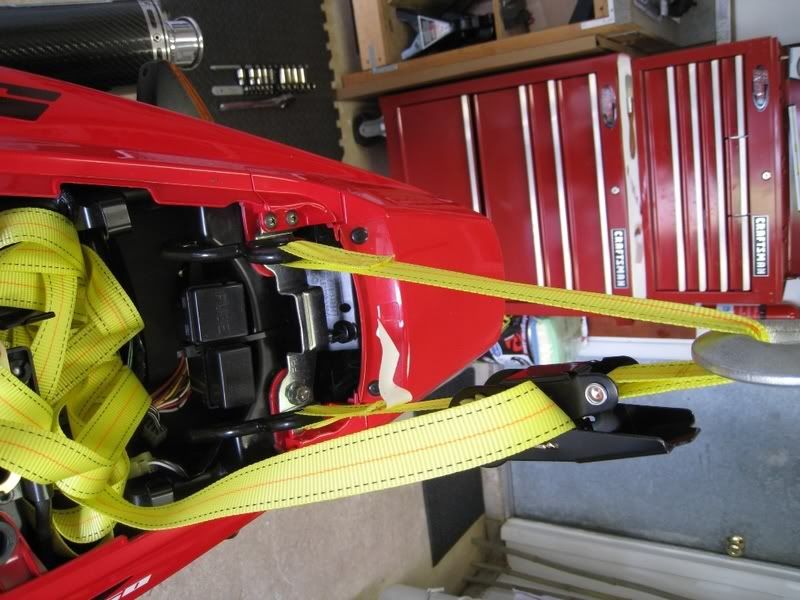 Remove your old shock. Here you can see how much clearance there is for your new shock, looks like it should fit no cut, no problem.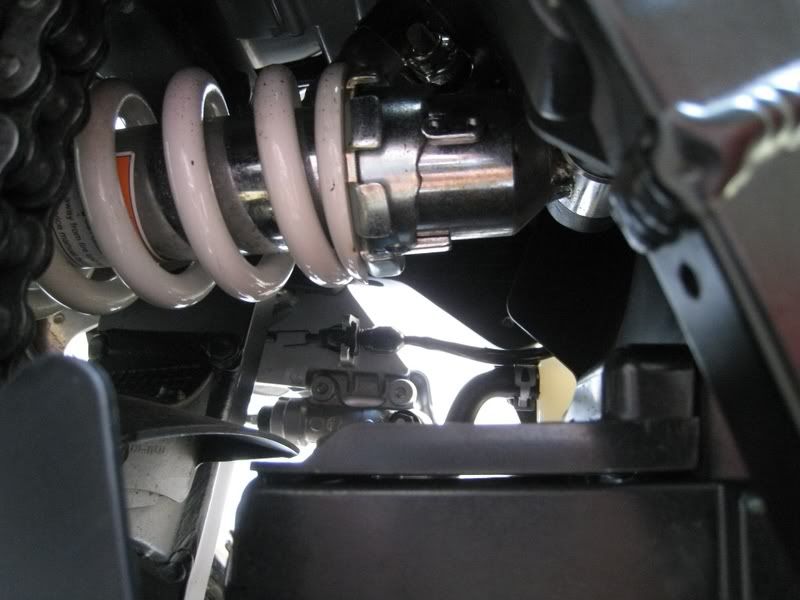 Three bolts and it is out, pull it out from the bottom of the bike.
Get youself a 2006-2007 ZX10R Shock. Here is the comparison shot, the ZX10R shock is way nicer.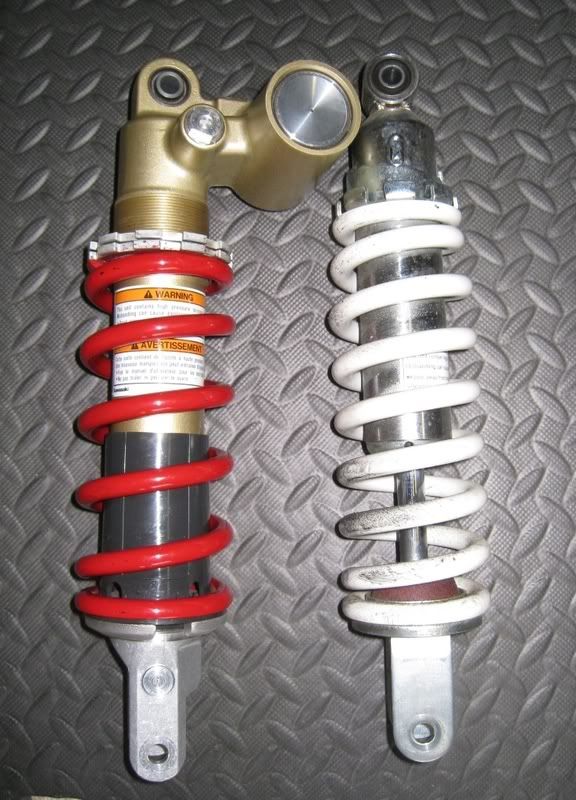 Make all your shock adjustments before installing the shock.
Baseline Shock Settings:
Preload (180mm Spring Length)
Rebound (Bottom Screw 2 Turns Counterclockwise from fully clockwise position)
Compression (Top Screw 4 Turns Counterclockwise from fully clockwise position)
Adjusted Shock Settings for 205lb Rider:
Preload (22mm Thread Showing)
Rebound (Bottom Screw 2 Turns Counterclockwise from fully clockwise position)
Compression (Top Screw 2.5 Turns Counterclockwise from fully clockwise position)
This is a shot of how I measured the preload adjustment.
You can see in this picture the perpendicular reservoir and how it differs from other years.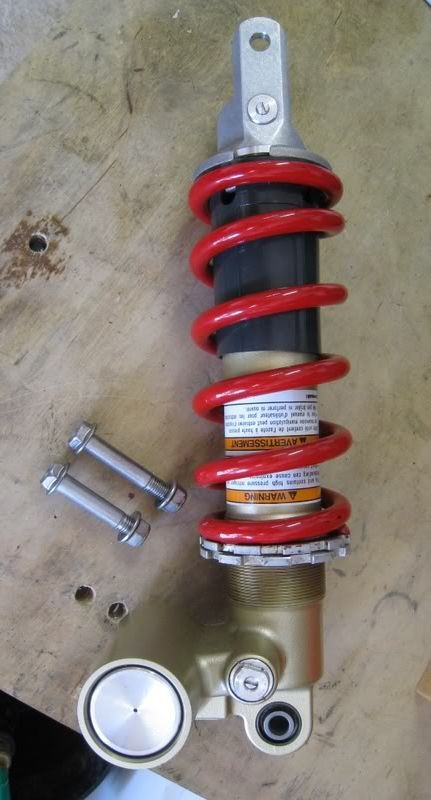 I though the new shock was going to fit fine but at least on the 2006 naked there is a minor clearance issue with the redundant and completely unnecessary plastic battery box cover/guard. I had to create the 2 little make shift tools pictured below using a ¼" socket and combination wrench along with a #2 phillips screwdriver bit and a little blue painters tape to remove the 3 screws holding on the guard.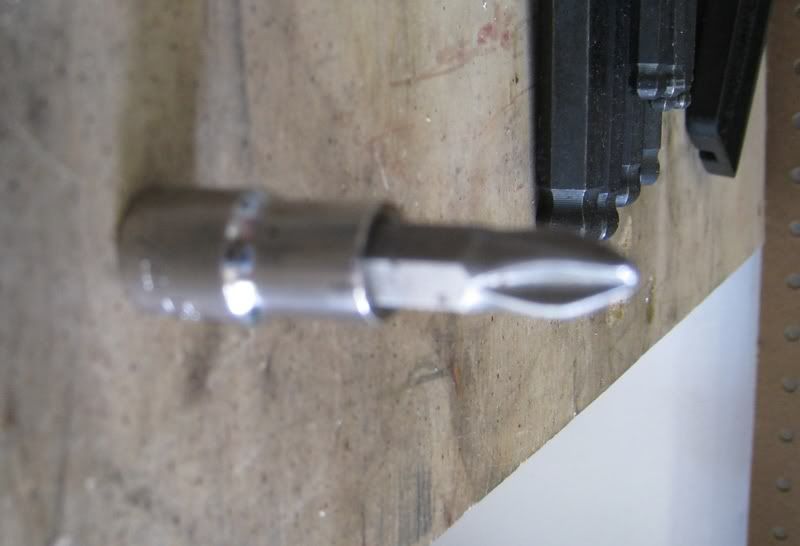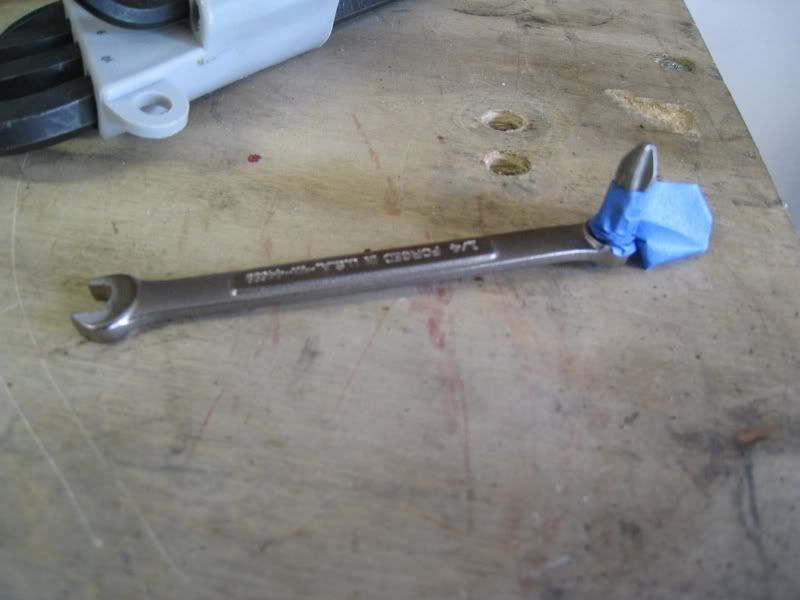 Two of the screws are under the tool kit compartment the other is under the gas tank and requires you remove the two front screws and the tank hinge bolt to gain access to the screw. See pictures below. This ended up prolonging the install and being a bit of a pain because of the tight quarters. This task probably added 20-30 minutes of tinkering to the overall swap time just to figure what tools to use and how to get these screws out. Now that you know it shouldn't take you long at all.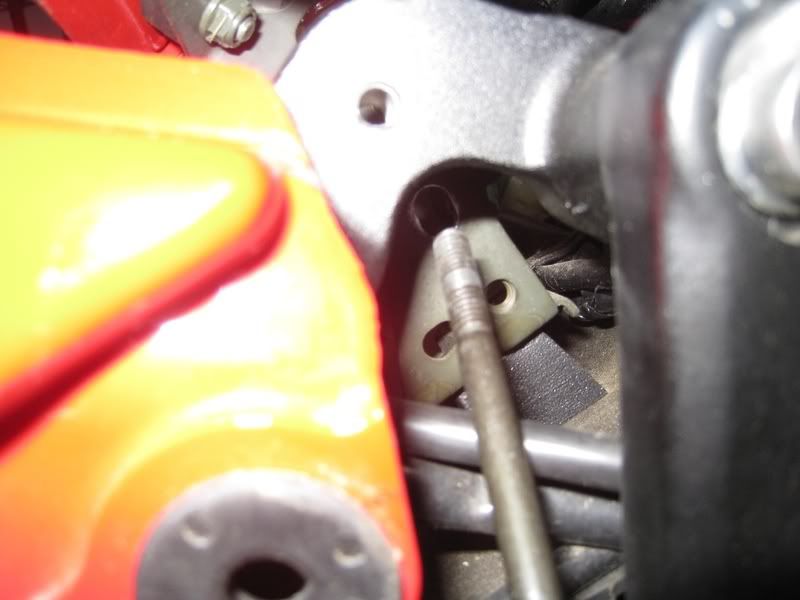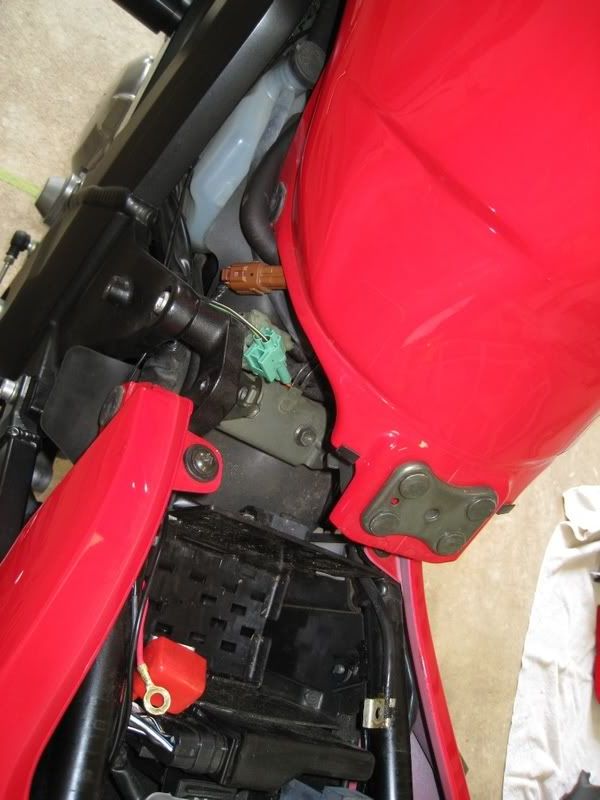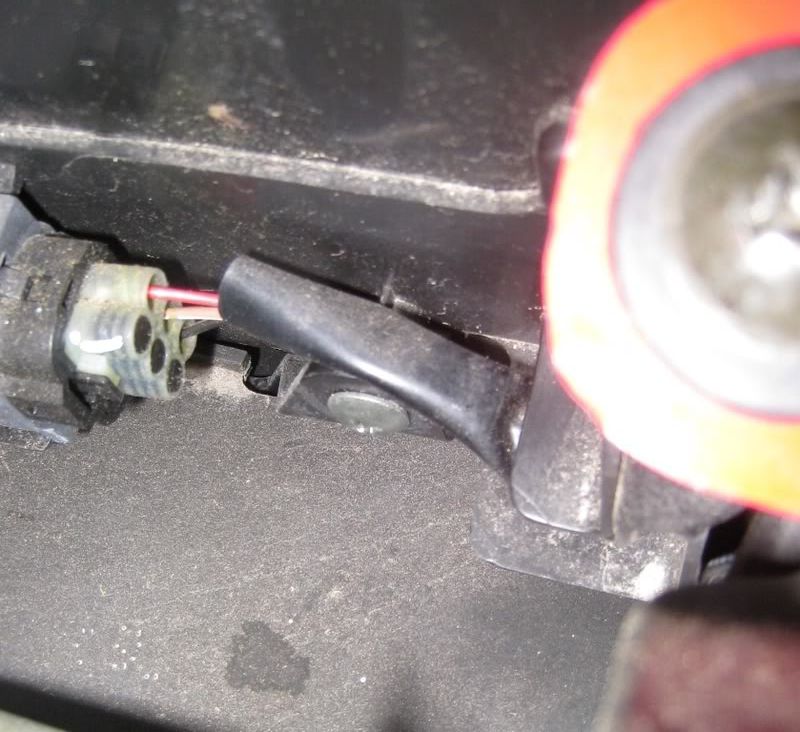 Here is the plastic piece you need to remove.