Discussion Starter
•
#1
•
First off my I am doing this build thread for my dad. The bike is basically done now but i will try to retell the story of his 04 SV. Here it is...
I bought my dad an SV650 for Christmas/birthday in 2006. He is the reason I got into riding so it feels good to be able to return the favor. He had a Blue 2004 SV650 but when it got hit in a parking lot he traded it in on his 2005 KLR650. He had always said it was one of the best bikes he's owned and I think he's had about 18 so that says something. It is something that we will both remember forever and i can't think of anything more special that i could do for my dad.
When the bike came home it was completely stock. It even still had the warning stickers on it.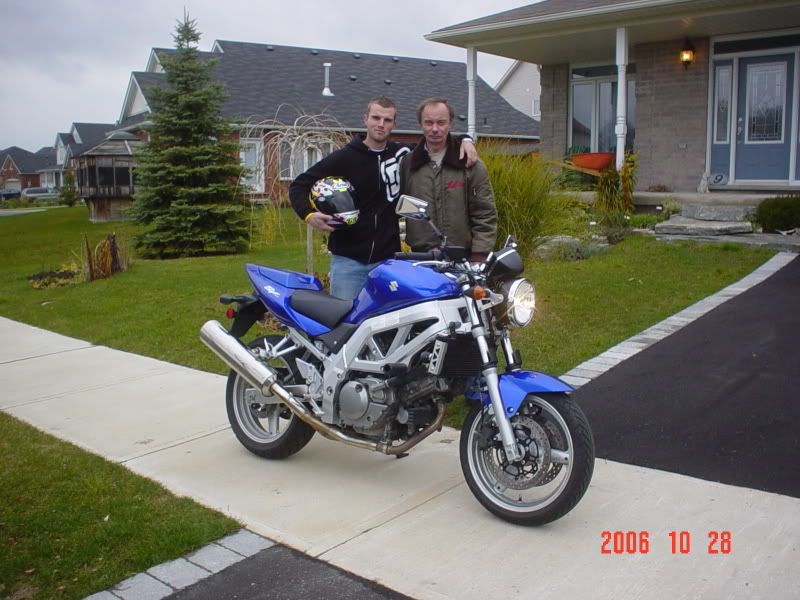 I had also started to collect parts for the new toy including the oem rear seat sowl, colour matched watsen design signals, motrax barend mirrors, race tech fork springs and a couple other small things.
At the time i still had my rashed up holeshot so we test fitted it to see how the black can would look. He knew he wanted a holeshot highmount but was unsure or which colour.
Next it was time to rebuild the front forks. We went with 15 wt oil and race tech springs.
It wasn't long before we pulled the front end off again to install tapered roller bearings and paint the triple clamps black.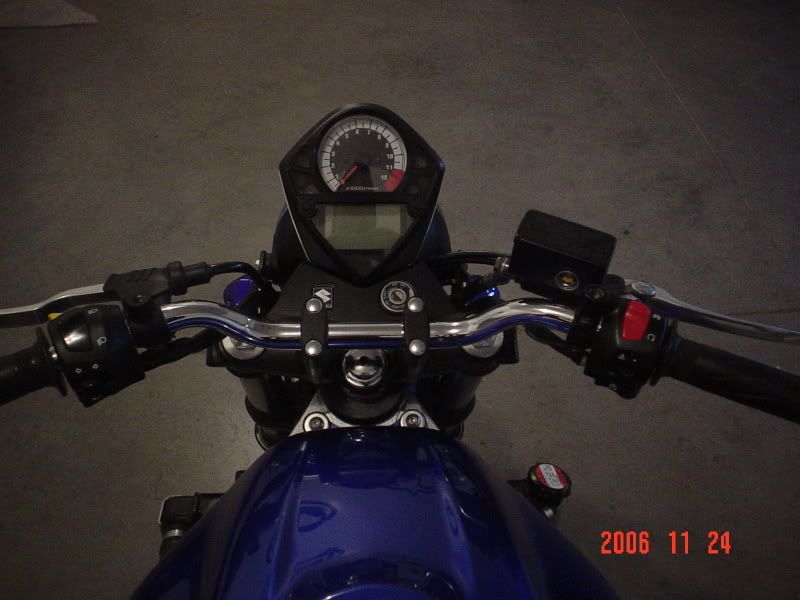 Next was one of the most important mods...SVR stickers