Discussion Starter
·
#1
·
After seeing some awesome SV projects like, TLR709's naked first gen and nudist's naked 2nd gen, I decided that i wanted to do one. So on August 25 07 I drove down to PA to meet John and Milda (Liutas and Looshia) and buy Milda's 2005 SV650S.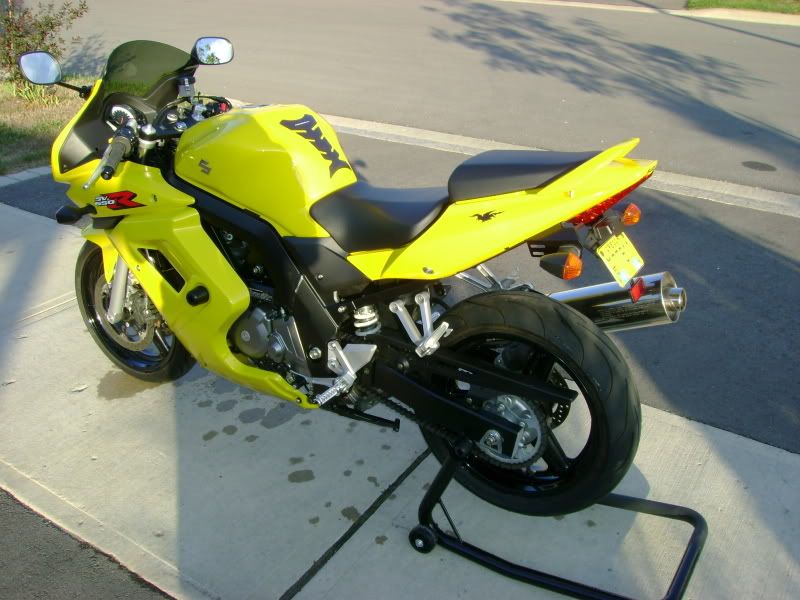 Then it was time to get to work...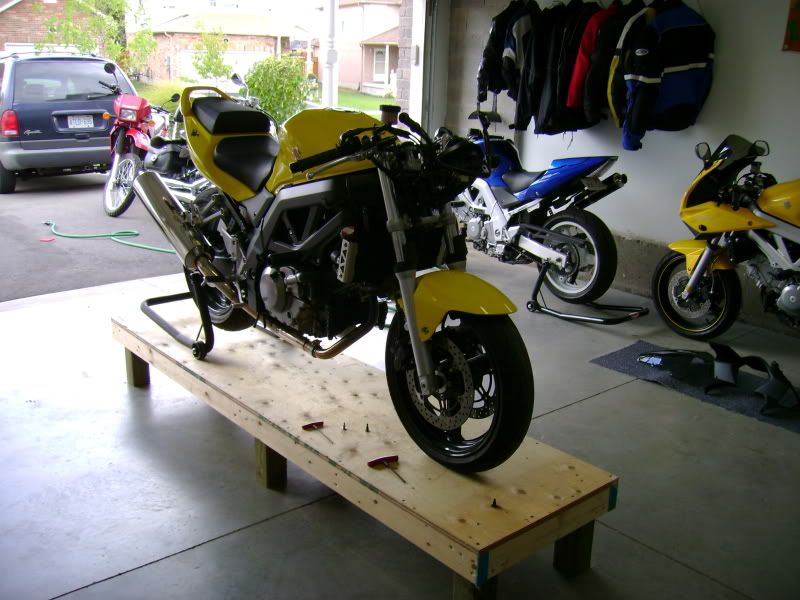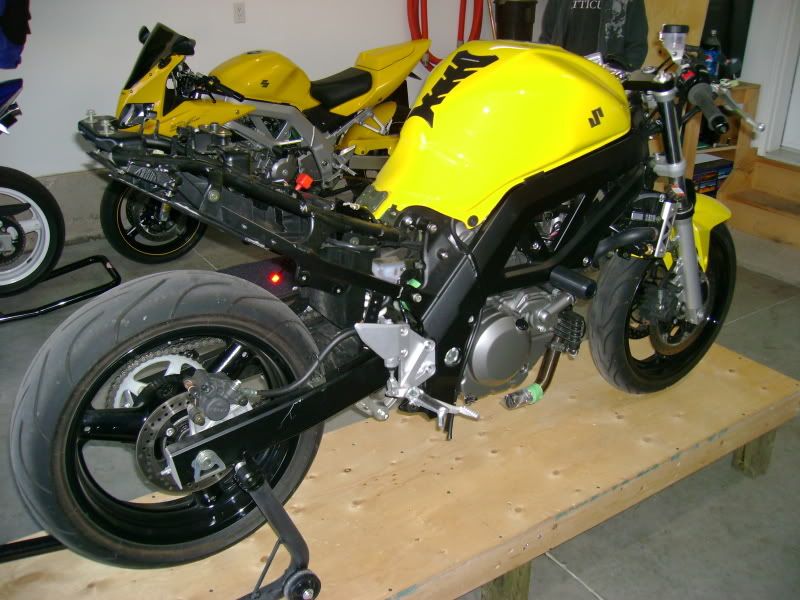 Originally it was going to have an undertail exhaust with a higher sub frame. I then decided that i wanted a "race mount" exhaust so i kept the stock 05 sub frame. Once it was torn down it was time to start ordering parts.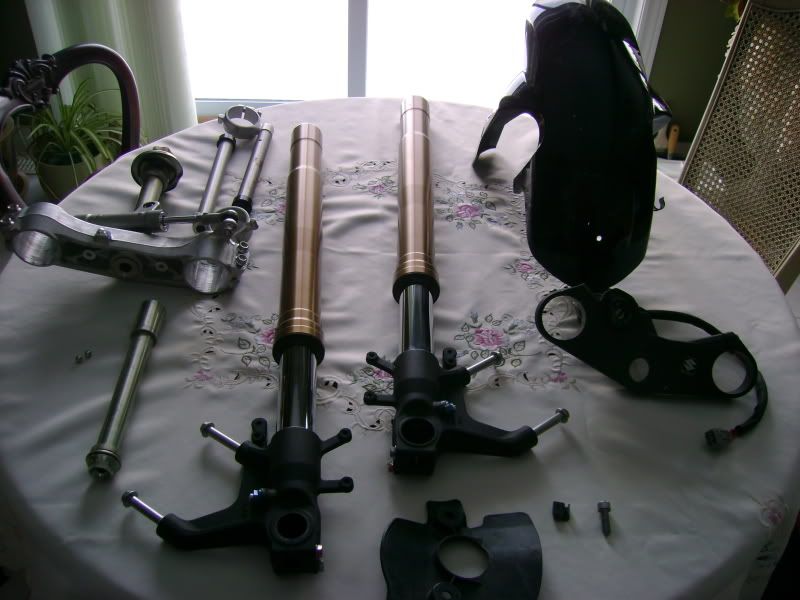 I had some issues getting parts so this took longer that i thought to get it done. Once i got the parts it was time to start installing and test fitting them.
Full yosh system...SV headers and mid pipe with GSXR can.
Some body work installed.
Now for the first time since i tore it apart it was ridable. I had to take it for a little spin around the block. Let me tell you that yosh with the baffle removed is Loud.