Discussion Starter
·
#1
·
My son and I started some mods on his '08 SF yesterday. Here are a few pics, we still have to add the PCIII.
He decided to leave the lowers off while he learns to ride this one.
It was a GREAT father's day! Spending the day in the garage with your son wrenching on bikes is awesome!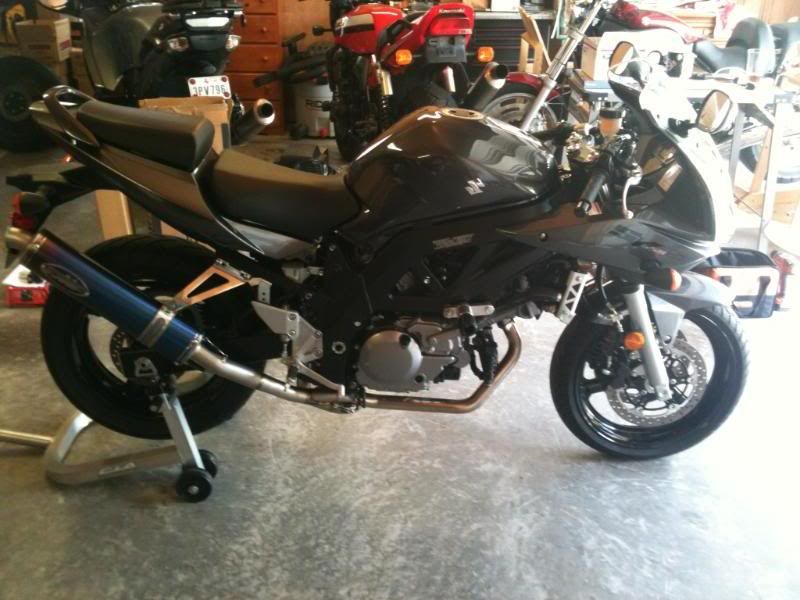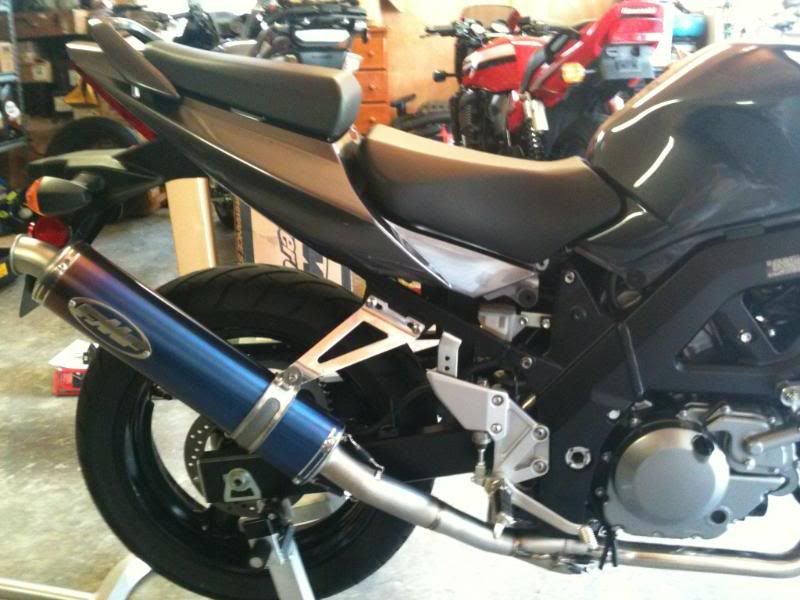 The exhaust was a bit too high, but I used a GSXR hanger that I bought somewhere on clearance. We had to open up the mounting holes a bit, because the SV holes were wider spaced. It would have been a bit more difficult with the stock passenger peg, but not much. We were able to push the can/midpipe down enought to get it to bolt up, with no problems.