Hey guys, someone on youtube asked if i was on here, so i thought i would copy my build thread from other forums on to here for all in the SV world to see.
DISCUSSION HERE: http://forum.svrider.com/showthread.php?p=2284539
There is a bit of banter in there from the other forum... so just ignore that
bought it with 9000km from the second owner (both women) with a few scratche and signs of being dropped at low speeds.
here are a few pics when i first got it.... dropped it the next day on a ride with my old man when it started to **** down... no damage though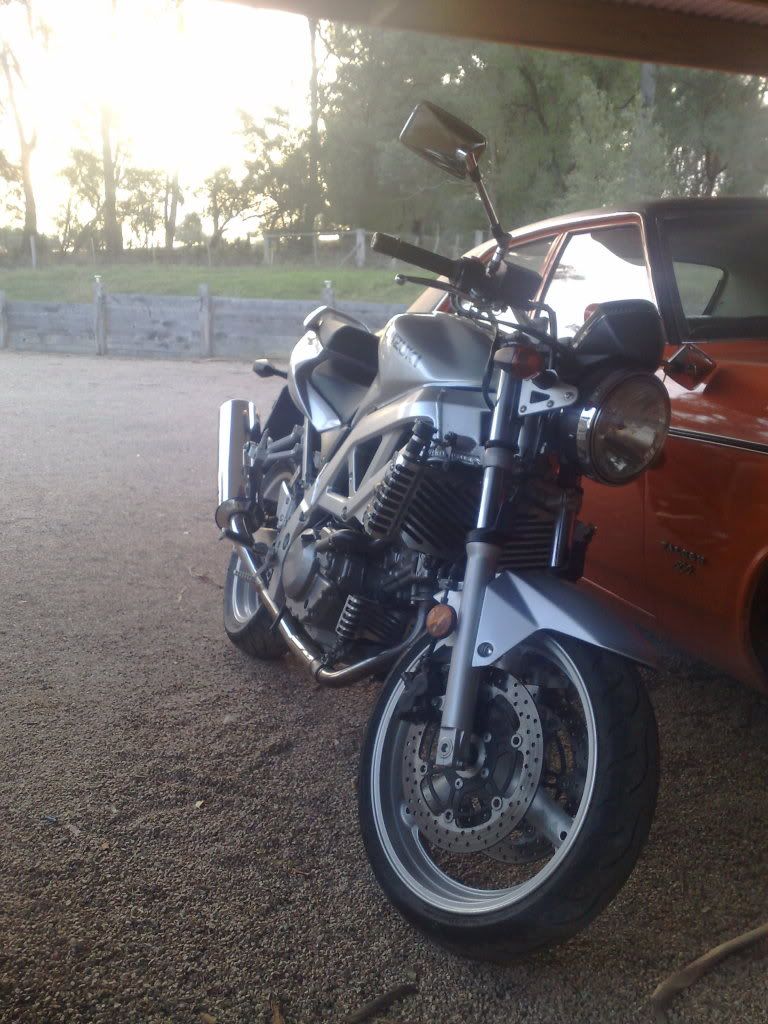 First mods came along in about a week
New Exhaust, home made Fender eliminator to get rid of that big hunk of plastic off the back, and some nice little indicators.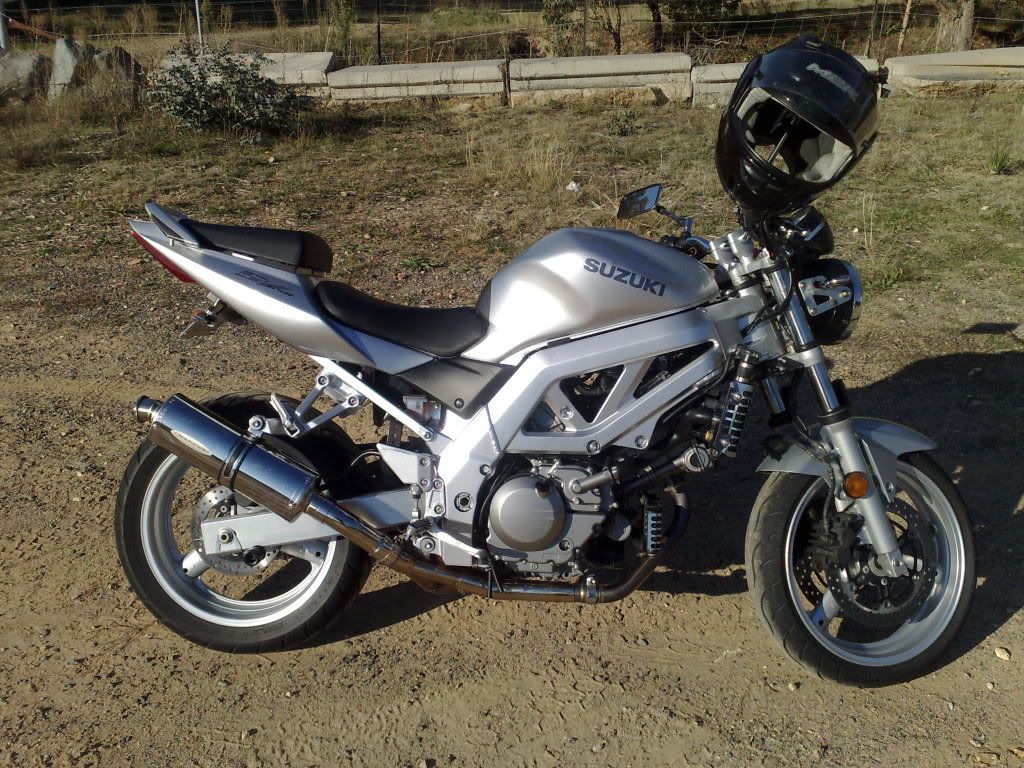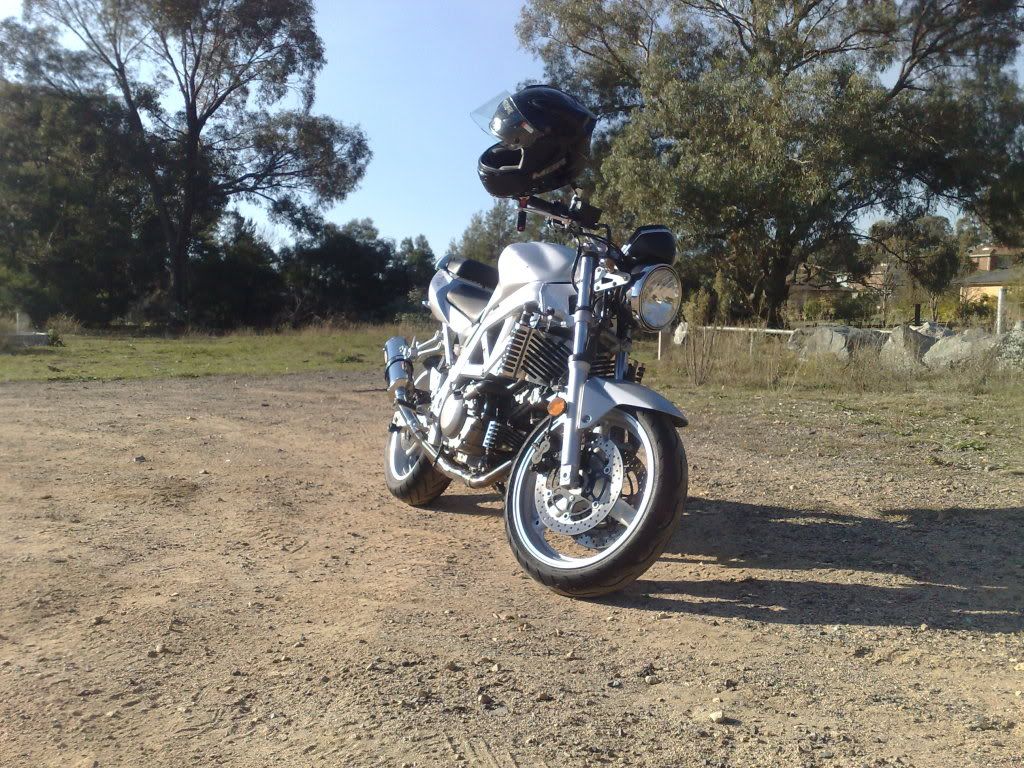 after that i just rode it for a while until... a woman pulled out in front of me (at low speed, just a scar on my knee to show for it)... so the bike got painted from her insurance company... THANKS GUYS!!!
so after 3 weeks without a bike... catching public transport... this was it!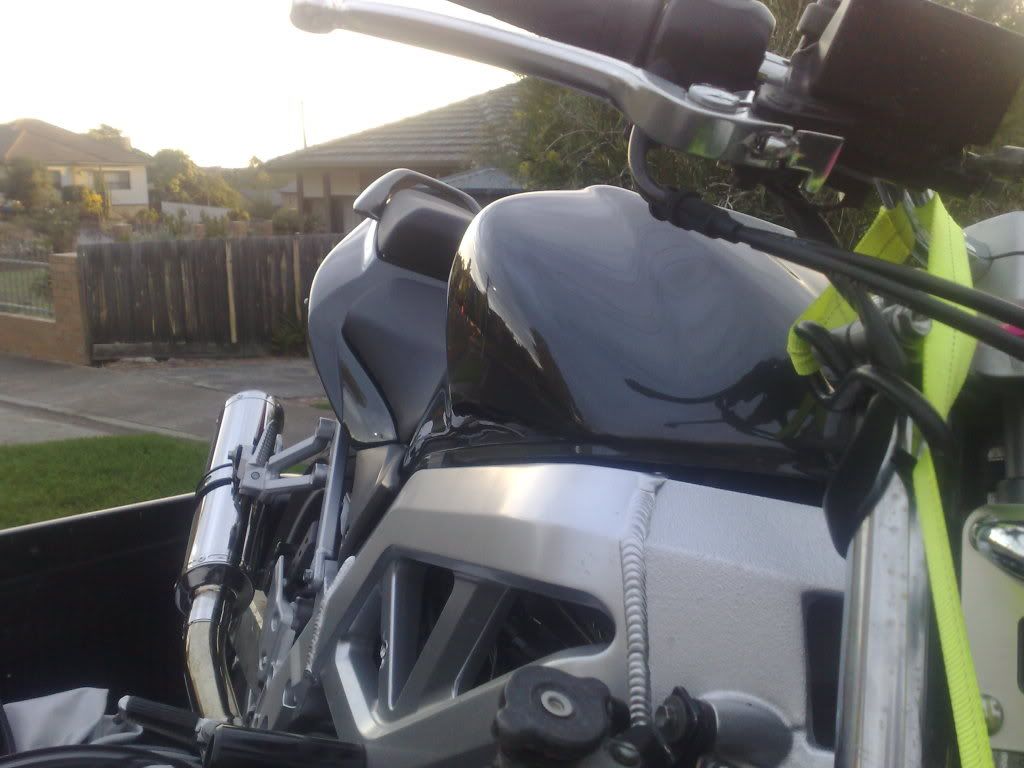 Sitting on my ute painted in the same colour
After that i sold my XB :'( and got the SV a bit of an upgrade.
Firstly there was the ZX10 rear shock. Which worked wonders. and then a beautiful almost brand new '05 GSXR600 front end and **** ME DRUNK!!! what a great upgrade for the price/effort. I spent the weeks after that going really fast and stopping really quickly because i loved the new braking power! (and not bottoming out the forks every time i grabbed any brakes.)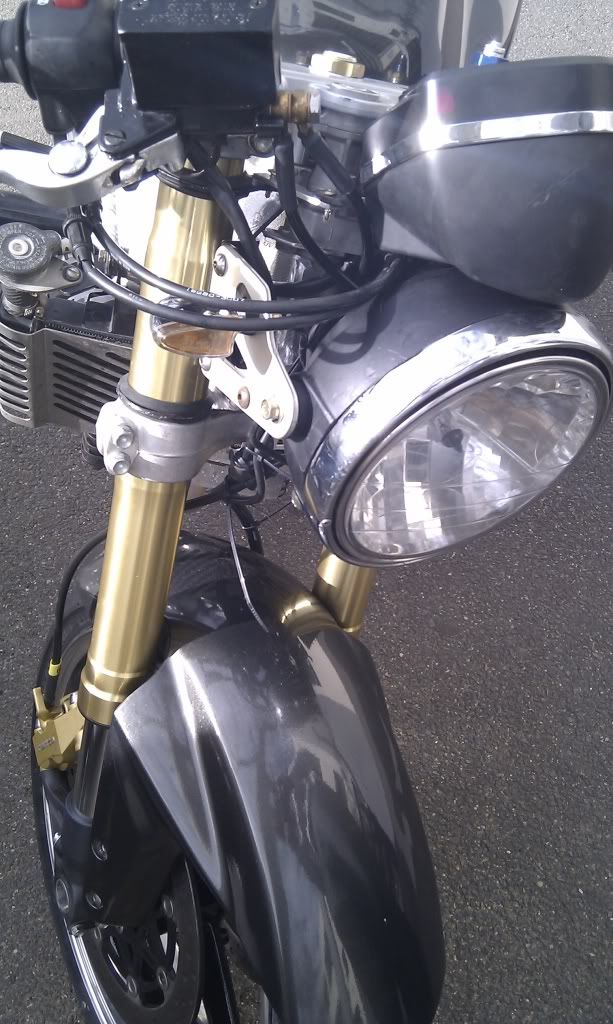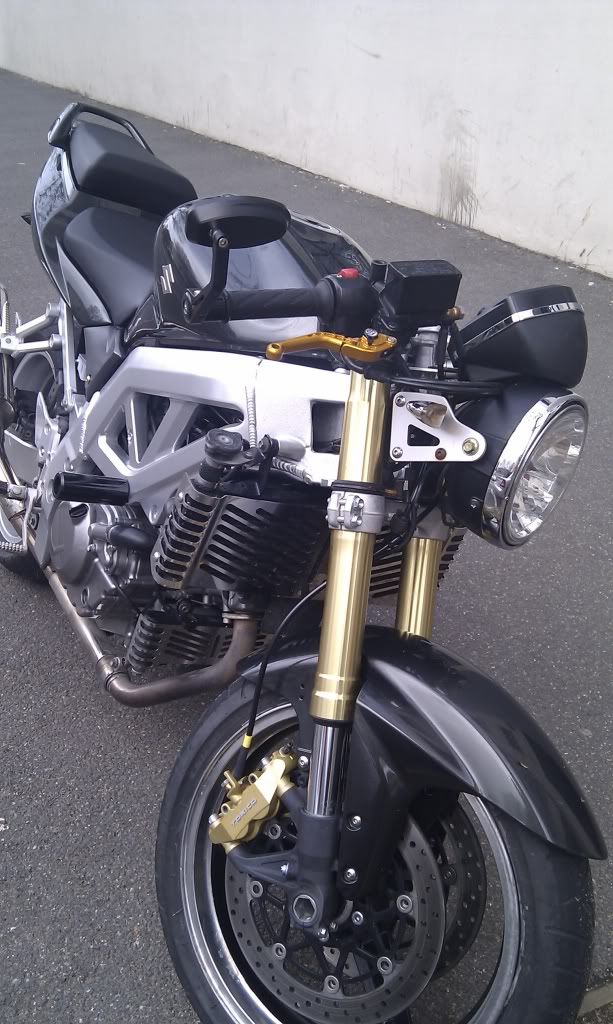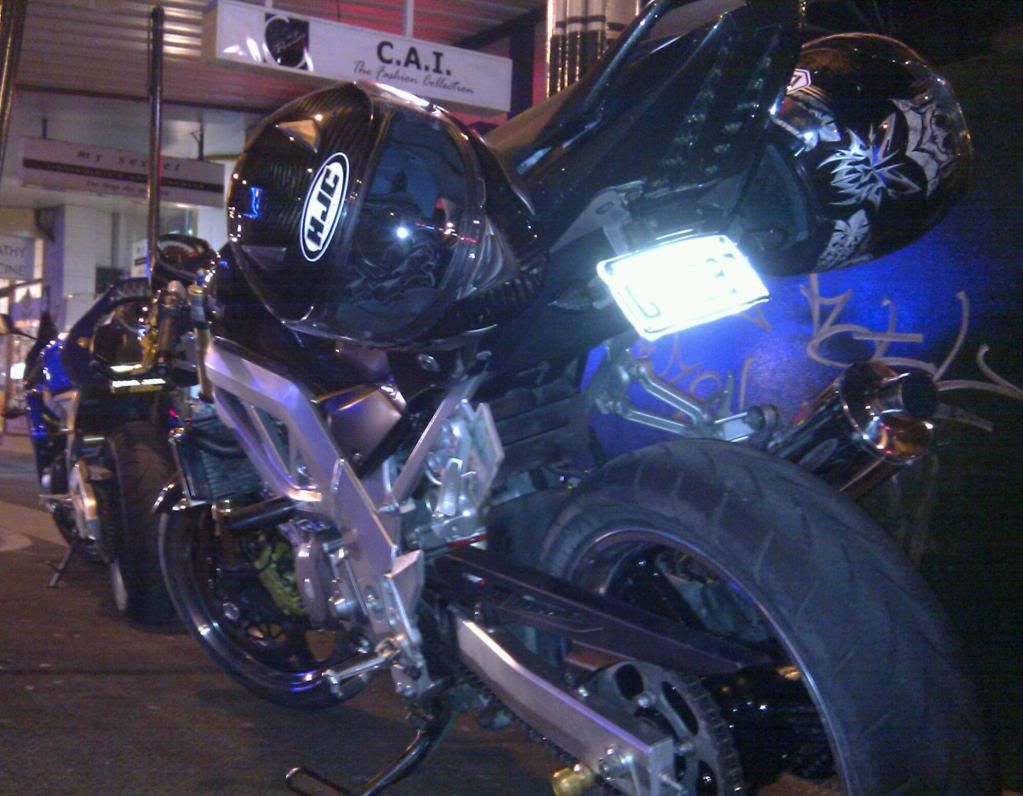 Other little things i have done is:
-FP racing short bendy super duper gold levers
-BMC air filter
-Timing Retard Eliminator mod
-polished wheels with black centers
-removed PAIR system
- probably other things that i have forgotten.
Still need to get some decent pics since the big upgrade.
Next thing to come is an undertail exhaust, just have to work out how i am gonna do it.