Discussion Starter
·
#1
·
Ok guys, figured I would post up a simple how to on how to Install the Woodcraft clipons on a 06 SV650 Naked.
One of the things that I liked about the Woodcraft was that i didnt have to remove the triple tree from the top... and from what i read they were well made... so buy it I did....
then relized when i got them today that I would have to remove the triple at the top to move the stock headlight mounting brackets up and slip on the clipons. they were just too big to get between the headlight mount and the forks.
So the first thing you need to do is pop off the little protectors to the allen keys on the top of the stock handle bars. then take the allen bolts off and loosen all of the handle bar stuff and take the left crip off (a little soap and water and tugging will get it off..) One of the things we found interesting is if you get all of that off and rotate the bars around it is actually pretty nice!!! take a look!!!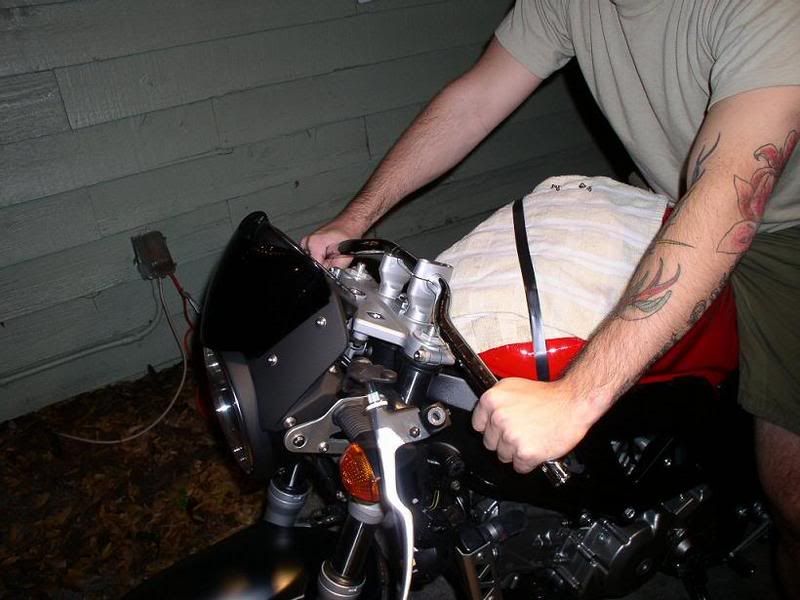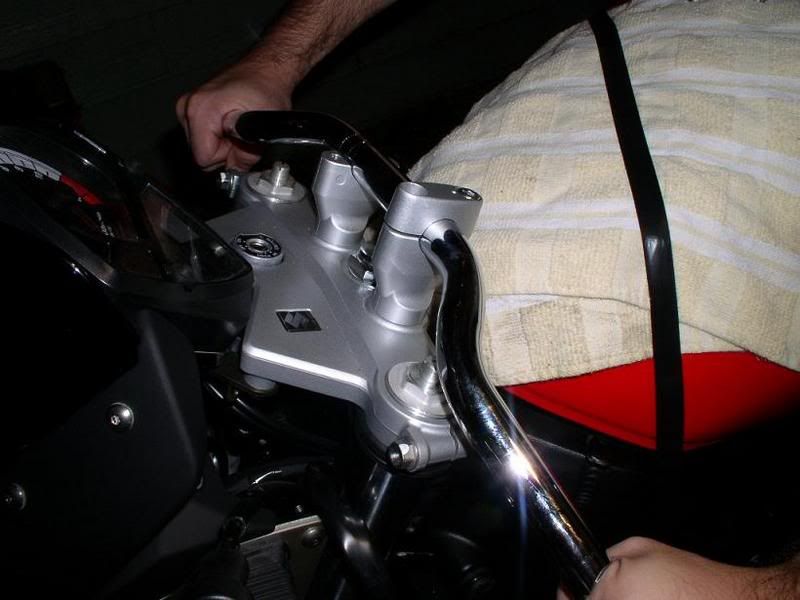 So moving on...
after you have the top off, then loosen all the bolts on the tripple, the two on the side, and the one big one in the middle. then that pops right off... then go ahead and remove the headlight and front fly screen and let it hang, and move everything around so you can get some room to work to put on the clipons...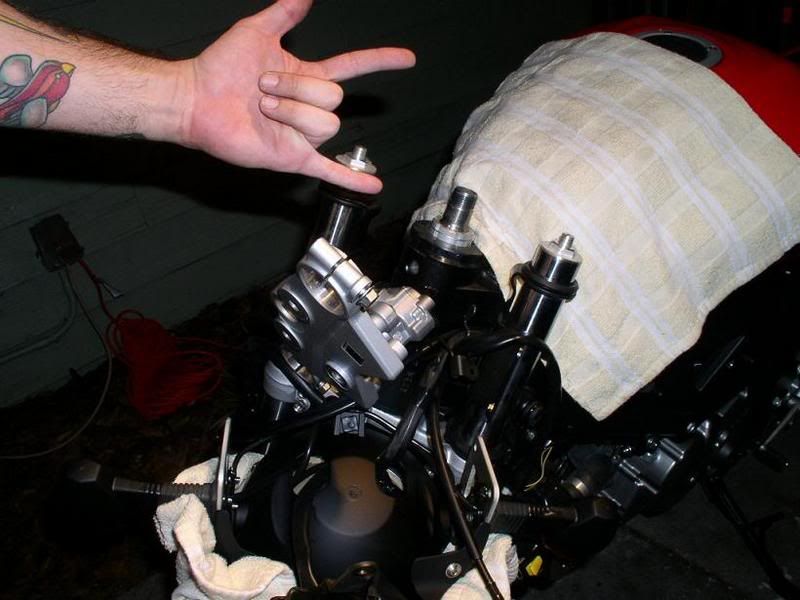 now that everything is out of the way, grab the headlight mounts and slide them up so you can slip the clipons on with them at the same time. so slip them on and push the headlight mounts and clipons back down.
one of the things that you want to do is with the woodcrafts tighten the bolts close to the inside the most, and leave the ones on the outside loose so you can tighten later. because thoes are the ones you are going to be able to reach.
now that you have that back on, put the headlight back on and screen, re-route your wires (take a look at how i did mine) and drill your holes in the clipon bars for the pegs in the backside of the controls on the handle bars... and mount it all back up.. and your good to go!!!
I love it by the way, makes the bike looks awesome.. check it out!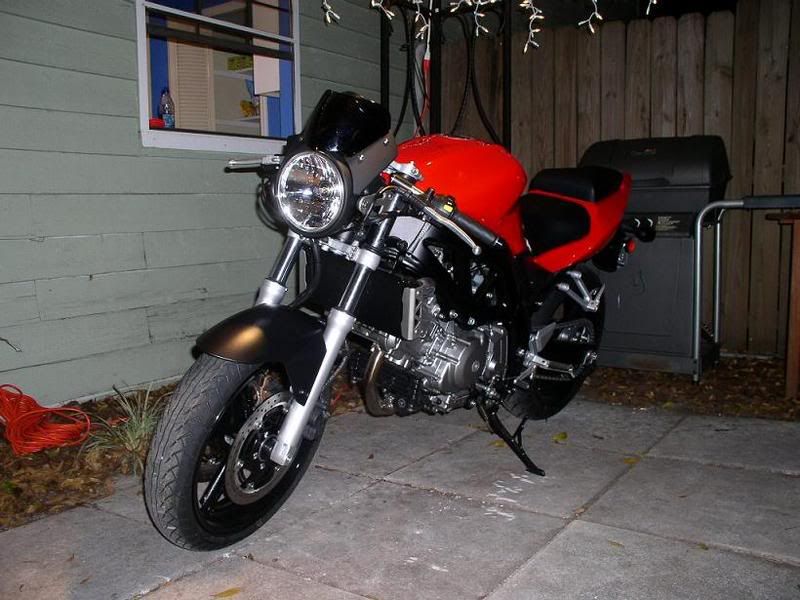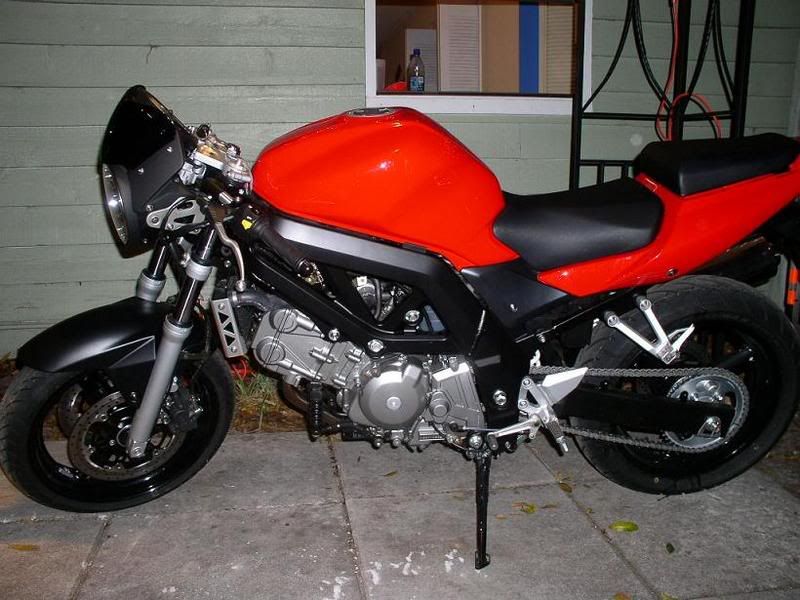 in the next shots you will see that it just makes it inbetween the headlight mounting brackets...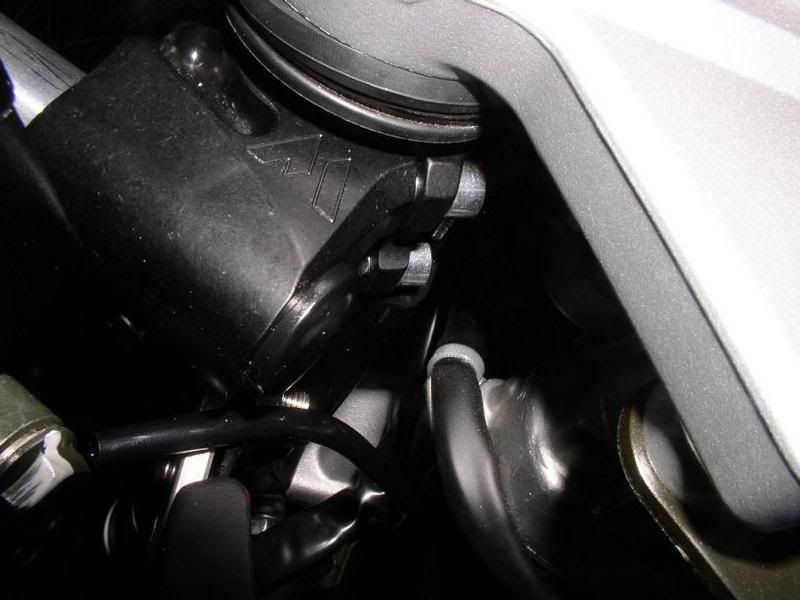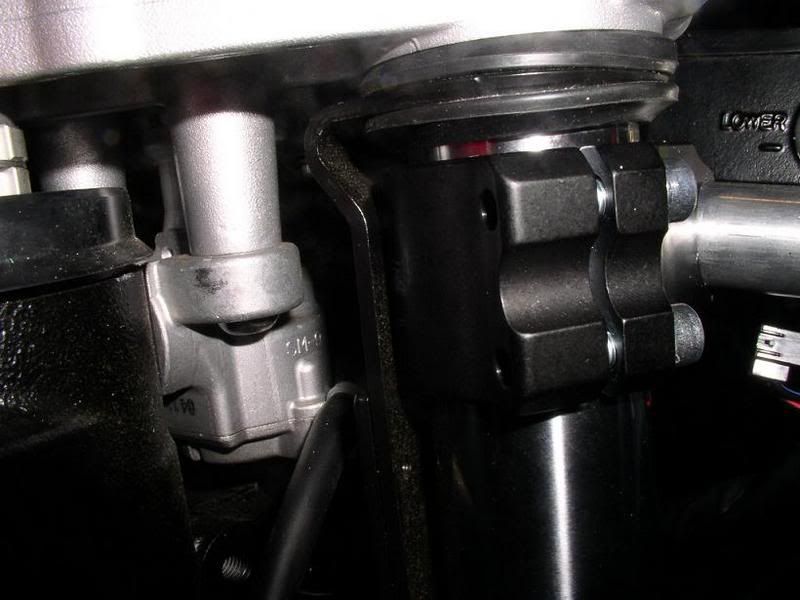 and there you have it!!!!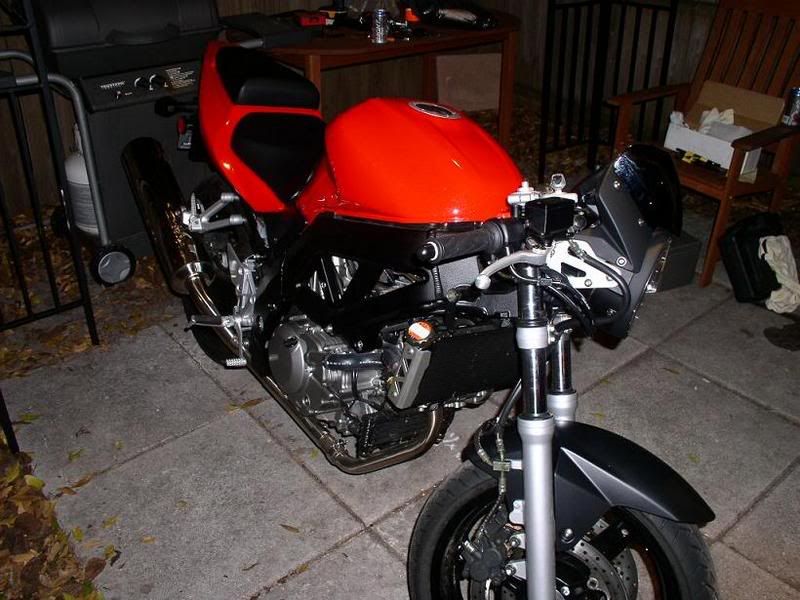 and them me on the new bike... it looks great and rides and feels awesome!!!!