Discussion Starter
•
#1
•
It's summer again (finally!) so it's time to get the bike ready. But when I put the battery back in, I can't get the fuse box to fit where it's supposed to go. Looking at the manual, the plastic clips on the front of the fusebox should connect to the metal tabs and then rest on top of the battery, right? But when I try to get it back together, it's completely impossible to get it to fit back like that. The battery is seated in correctly, and fits all the way in.
I cut off my fender over the winter, so is it possible that I'm missing a screw or spacer? I don't have any extra screws that aren't accounted for (screwed into the rear fender) and no mystery spacers or anything. The fusebox simply won't fit how it's supposed to. The seat looks like its bowed up when I put it on and its obvious to me that its wrong. I disconnected the fuse box from its little carrier, but I want to get everything back in how it's supposed to.
This is as far as I can get it to fit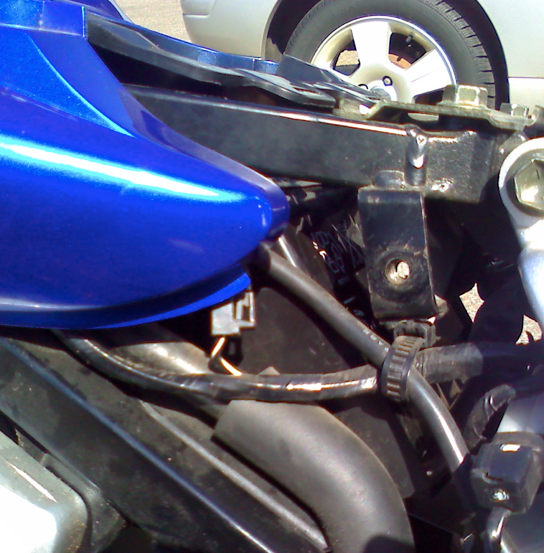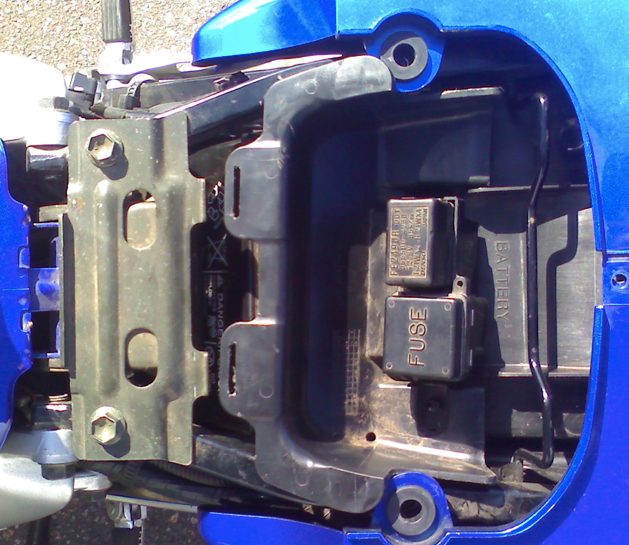 It will not go any farther down.
No fender! Yay!