NOTE: This is mainly for cosmetic purposes, and because I had nothing else to do with my stock bar ends after purchasing Motrax mini bar end mirrors. My bike is an '06 so I'm not sure if this will work on 1st gens.
What's needed:
1. Motrax mini bar end mirrors
2. Stock bar ends
3. Phillips screwdriver
4. Allen wrench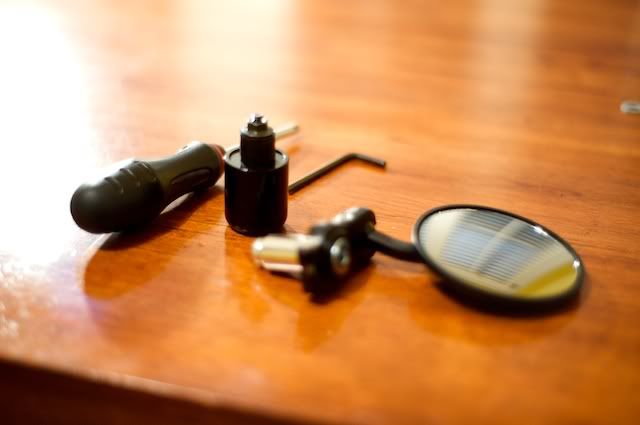 Loosen the screws that clamp the mirror in place
Remove the clamp ring
Place clamp ring on the bar end followed by the rubber spacer/nut. (The clamp ring will not fit snug onto the bar end screw, but the rubber spacer will keep it in place after tightening it.)
Clamp the mirror back onto the the clamp ring. Finished product should look like this... You're ready to screw it into the handlebars with the phillips.
Here are a few pics of what it looks like on the bike...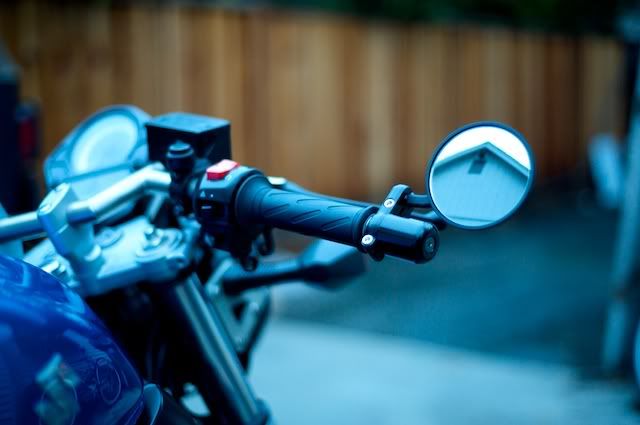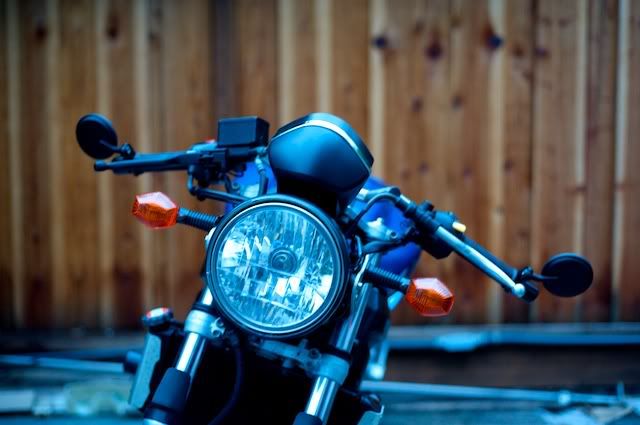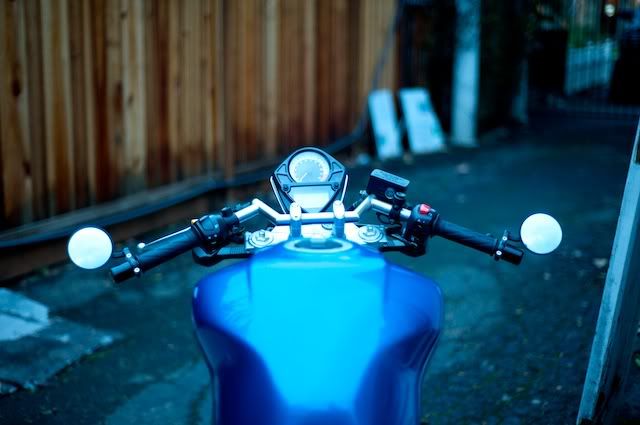 ;D