I bought this 01 SV650S March of 2012 after my younger brother had bought it and laid it over. He wanted to sell it on craigslist for $1500, I told him I would be right back. A quick trip to the bank and the SV was all mine.
This is how it looked when I got it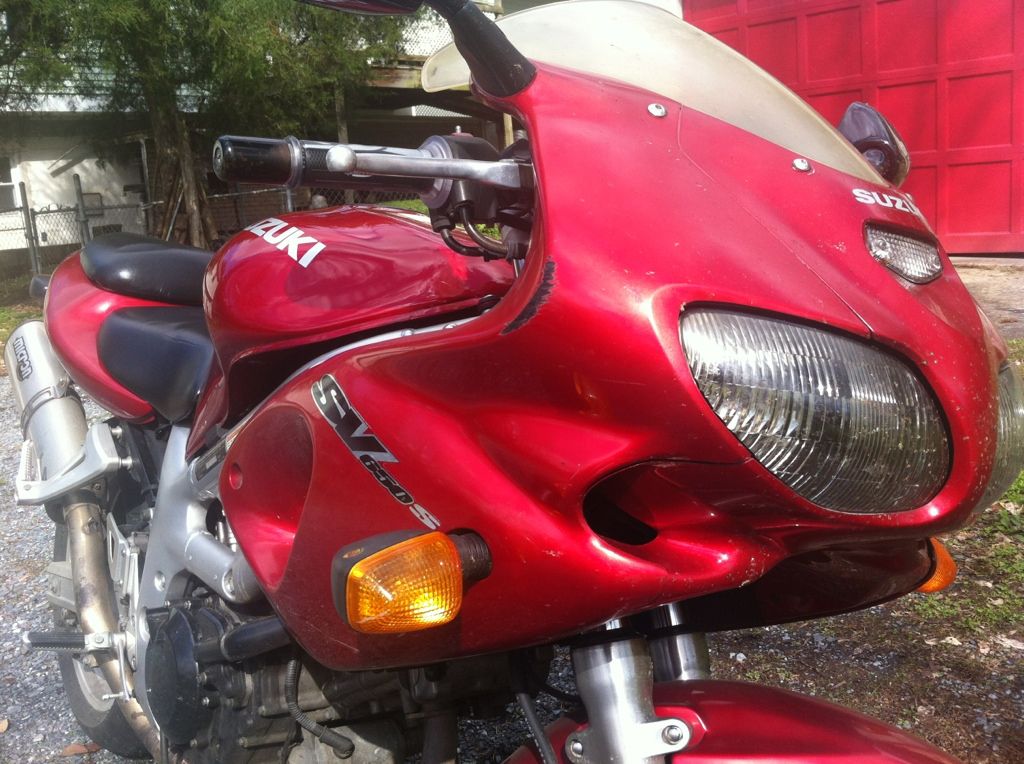 Ran great, some busted plastics but all in all a good deal. I knew eventually I wanted to fix the plastics, I just didn't realize how much of a pain it is to find 1 gen plastics in decent condition.
I stumbled upon this community and realized how awesome this bike truly was. I priced out some plastics to restore the bike back to her former glory, and then turned my attention to the performance.
Currently what I want to achieve is suspension upgrade first, R/R mod (I already have on the way) new plastics and new paint job (not sure what color yet)
So this is how she sits right now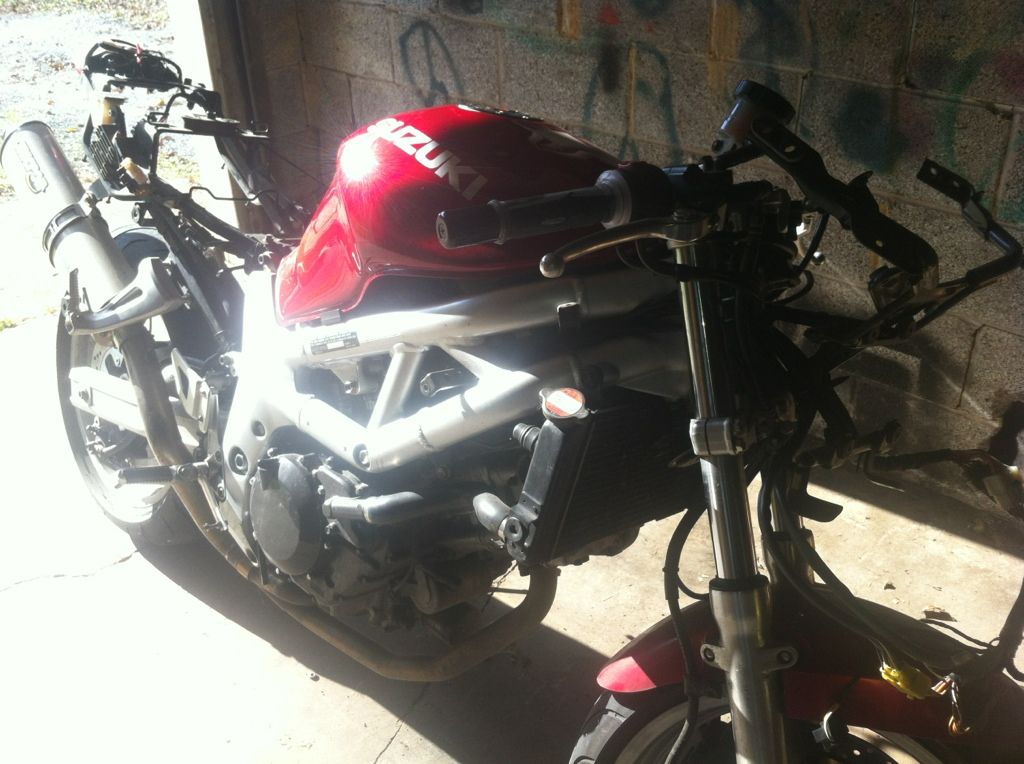 I will update as I get parts in, right now I am looking at...
- Penske 8983 rear shock and gsxr cartridge set up in the front / both from Zoran @
TWF Racing
- Replacement Fairings (ordered from ebay)
DONE
- Rear Hugger and chain guard (not sure which I want yet)
- New seats, the stock ones on it are pretty chewed up
- R/R Swap
DONE
- Paint Job
- Different Turn Signals, I'm not a fan of the OEM turns, I am going to look into alternatives.
That's it for now, I'm sure I'll come up with something.