Discussion Starter
·
#1
·
<Don't mind the title boys it's to help the search engine and noobs locate this thread and info cause retyping this every PM is killing me!!!>
Okay so let's begin again,...... (and again today 3/29/08 cause my stupid dumb ass deleted the pics from my photobucket account that are needed for this thread.)
I got their
#75-300
Suzuki kit with the dashboard
#022-PDA
and 1" water temp sensor with 28" lead
#7500-3076
. However Jeapardy98 heard/thinks the temp sensor that comes in the kit can be wired into the OEM temp sensor in the SV radiator. I don't know if this will work so you'll have to ask him or just call Trail Tech, a tech will gladly answer all your questions as they did mine. 360.687.4530 .
>>> 05.01.08 Update!! There is now an SV650 ( 99-08 ) specific kit available from Trail Tech, Part Number: 75-600, Price: $124.95 YAY!!!<<<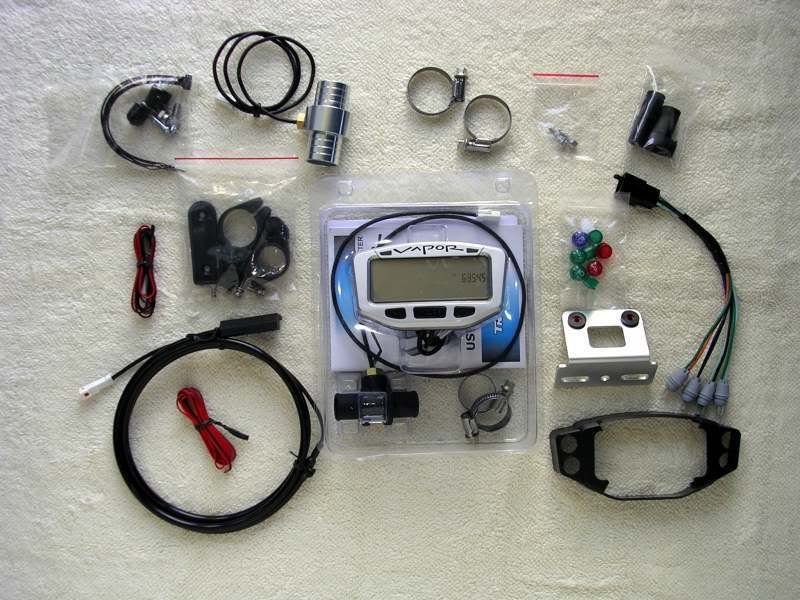 http://www.trailtech.net/75-300.html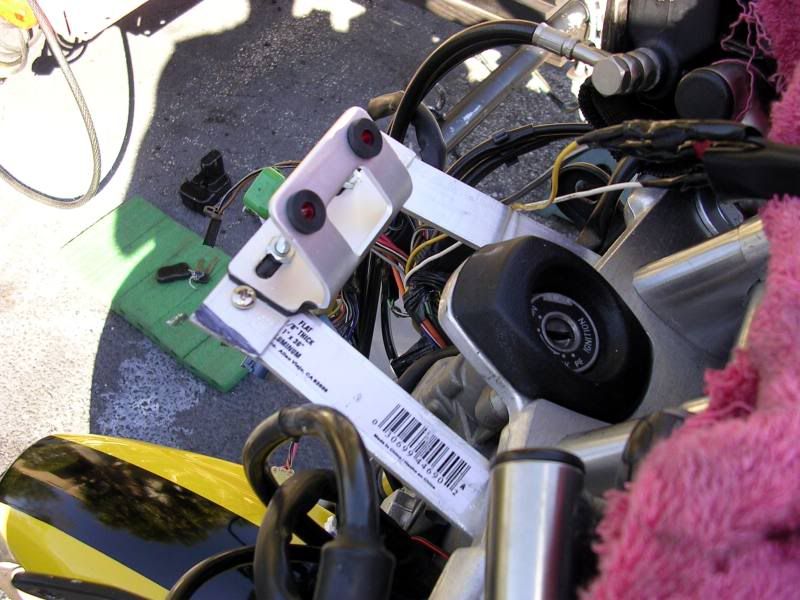 bracket made and mounted in stock gauge mounting bolts. If you can do better have at it!!!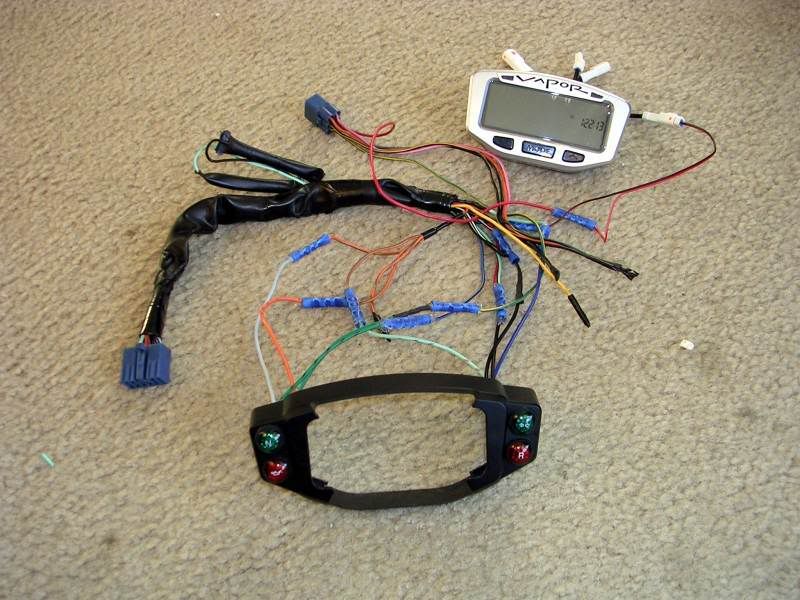 Hard wired it into the OEM wiring to keep the OEM harness* connectors for ease of removal. Please see wiring diagram in Suzuki service manual for wire color codes page 7-32. Just figure out which lights you want from the 8 and then find the wire to connect it to.
*(Since my tach was busted in a fall I used the harness as the speedo wasn't sellable on its own. If your cluster is working it's worth $300 on ebay so don't cut the harness or plugs off, you may just have to hard wire the cluster into the bikes main harness or add some connectors if you want to make it removeable.)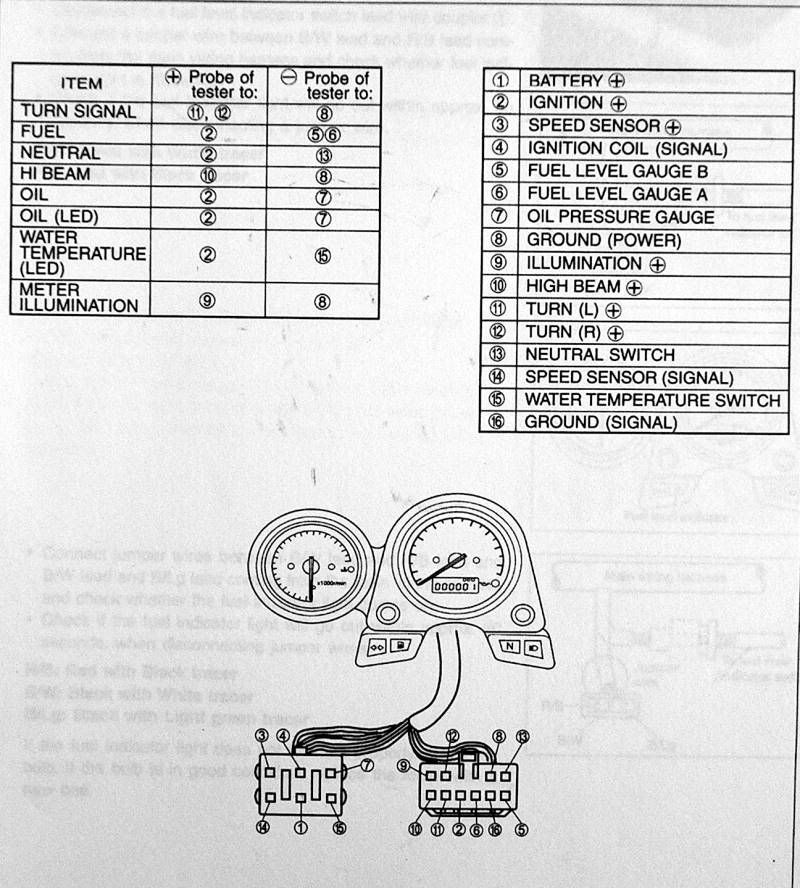 1" Temp sensor cut into exit radiator hose you'll need to drain the coolant and remove hose. This is great time to flush and fill your system too.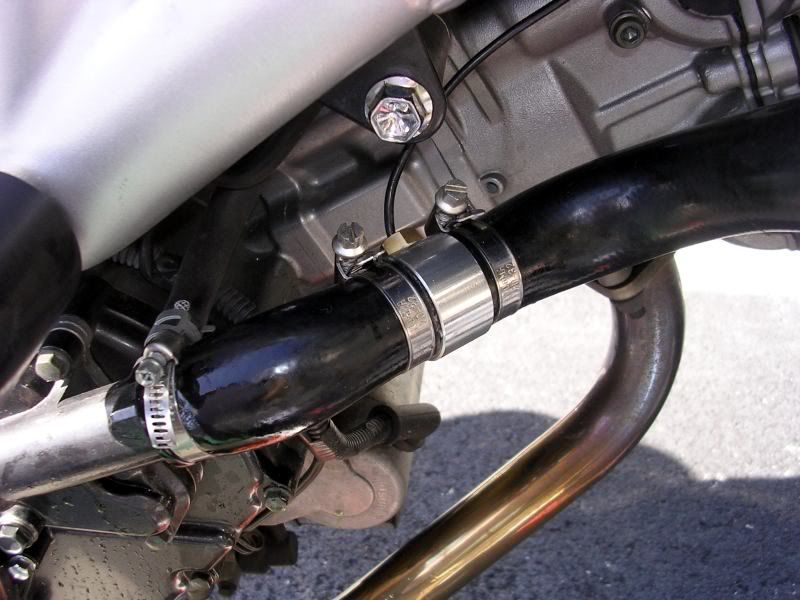 I put this on the exit side to read the temp of the coolant going back into the engine just like the OEM temp sensor does, it's located just before the out flow tube FYI. Any where in the hose will work. I should have put it closer to the front cause of the sensors leads length (28") but you live and learn. And some black spray paint can be used if you want to make it blend in with the hose.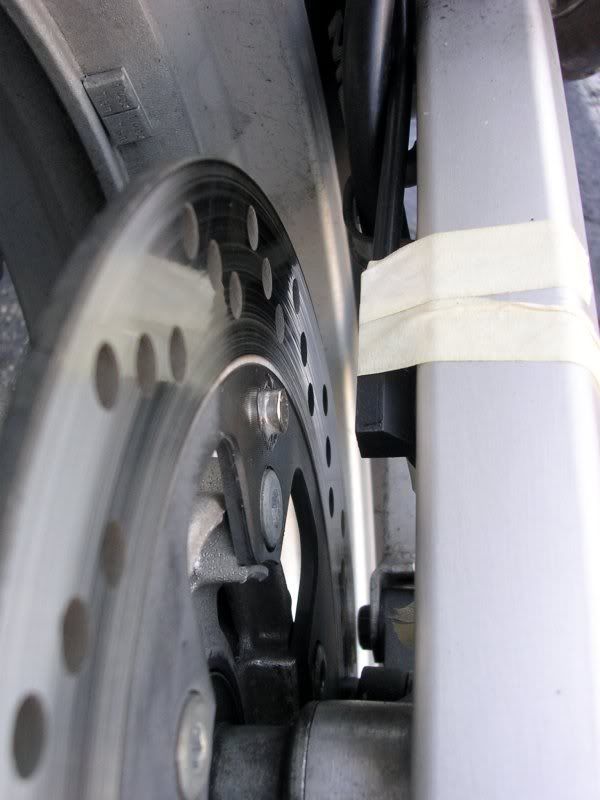 I ran the speedo pick up wire to the inside right of the rear wheel along the swing arm as I couldn't find a good place on the front wheel with the pick up wires configuration and distance to the magnet. This is out of the way, the lead was long enough and some auto epoxy on the pick up sensor and magnet are holding strong after many miles and washings. (The tape was just to hold it in place while the epoxy cured). ( I've seen some very creative front wheel pick up mountings since I first did mine so think outside the box folks and make it work!!)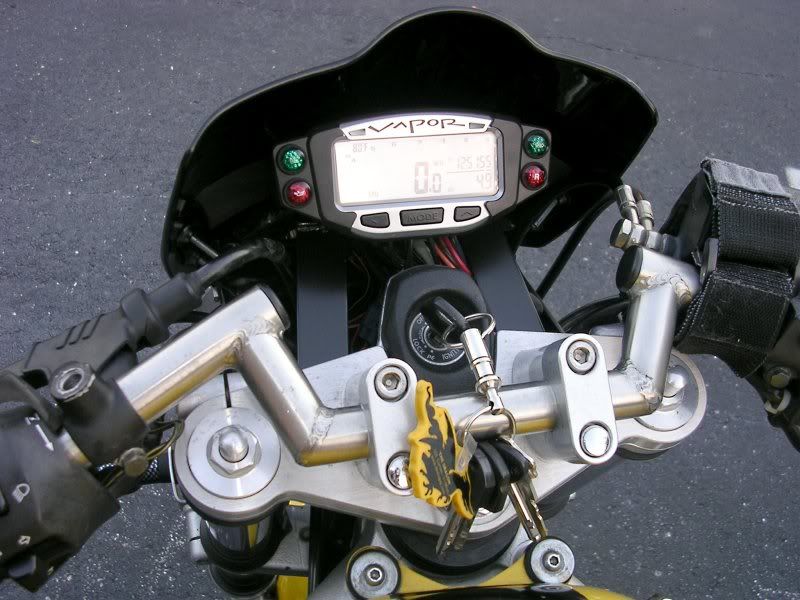 For Tach install see below updated attachment...
Okay so I got the

Trail Tech Vapor back in Jan 07

and everyone knows about the jumpy eratic tach problems those of us with Vapors have. Well today I have finally fixed the problem and it's smooth as butter, doesn't drop out or go blank any more. It works like it suppose to!!! ;D

So using their Yamaha Raptor 7000 ATV tach sensor wire (7000-1020) with a built in resistor (don't ask me how many ohms folk) I plugged the positive wire (red) directly into the positive output wire of the rear coil (white) to get the signal to the Vapor.

No need to wrap the sensor wire around the plug wire or anything, just plug it into the positive and it should be all good. Also you will need to set your pluses per revolution

(PPr)

to

1.0

and my pluse RPM is set to

0000

. See pages 20 and 21 in the Vapor manual for setting this. If you don't have a manual call Trail Tech (360.687.4530)

I also made a couple of vids of the Vapor running so you can see that it does work. One is stationary just reving up in down the RPMs and the other is moving so sorry if you get motion sickness while watching it.

Stationary

==>

http://www.youtube.com/watch?v=NOsOHizUIY0

Moving

==>

http://www.youtube.com/watch?v=RA_JcPKpQjs

And I have a 1st gen SV folks, I have no idea if this fix will work on the 2nd gen, try it and see and if it doesn't work try something else.
And lastly if you want to set the Vapor odometer to read where your current speedo was here is how you do it.
Vapor ODO setting.
Removed at the request of Trail Tech ( 04.25.08 ). Please Contact them for specifics for this feature.
Installed and running.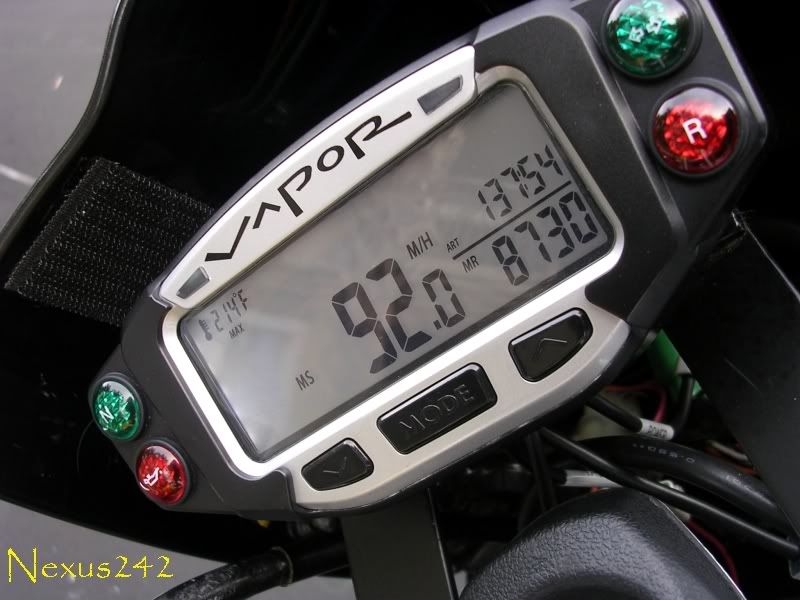 ==> http://trailtech.net/computers.html
I hope this answers all your questions.
:-* Nexus242