Discussion Starter
·
#1
·
It was time to give my old girl some attention. A few long-timers may remember my SV650 Track bike:
It has been about 4 years and a couple of minor low sides, and the bodywork was getting a little beat up.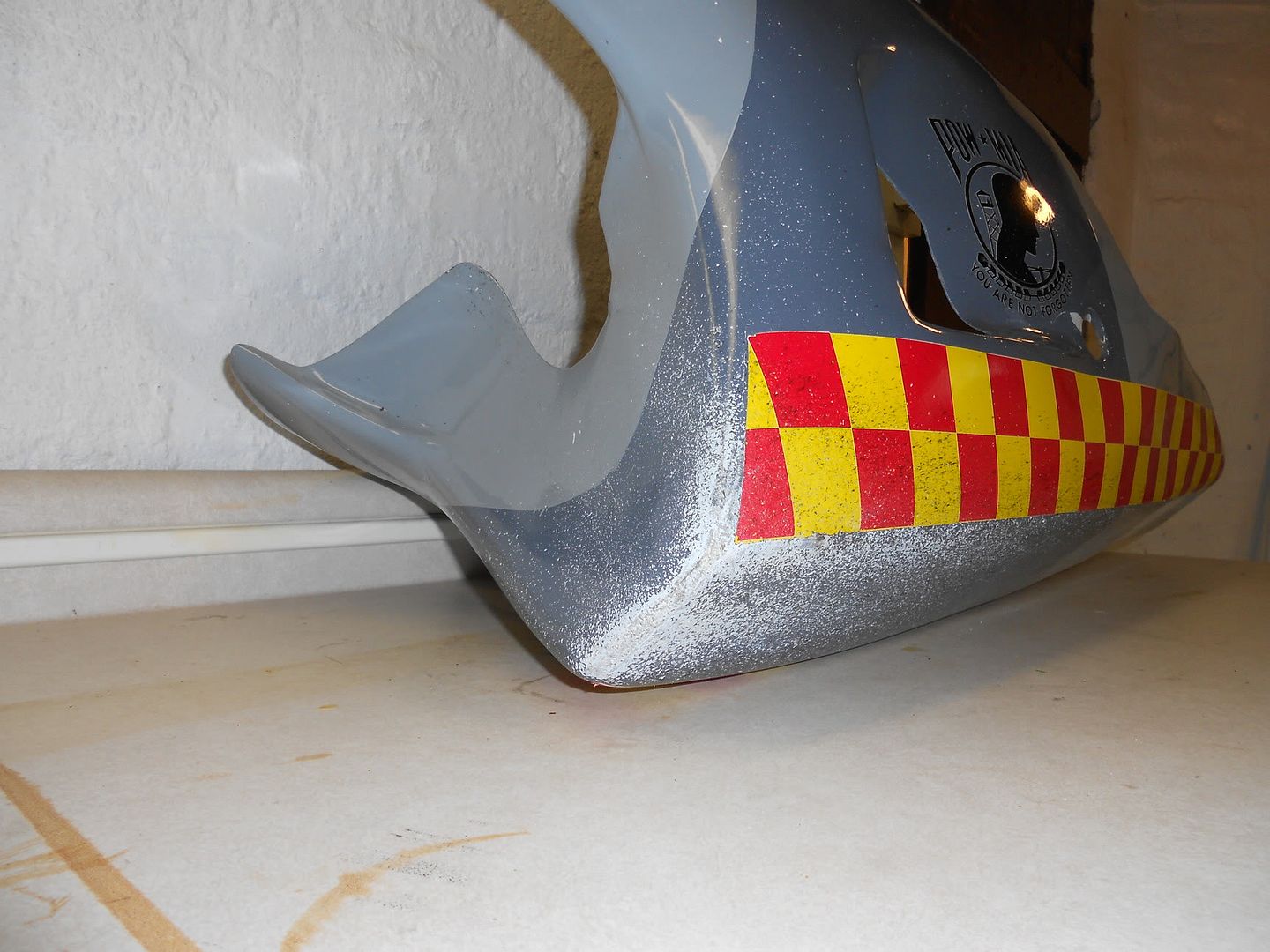 Last summer, I acquired a 2nd tank and set of bodywork for virtually nothing. I repaired it and a friend helped me prep it for paint.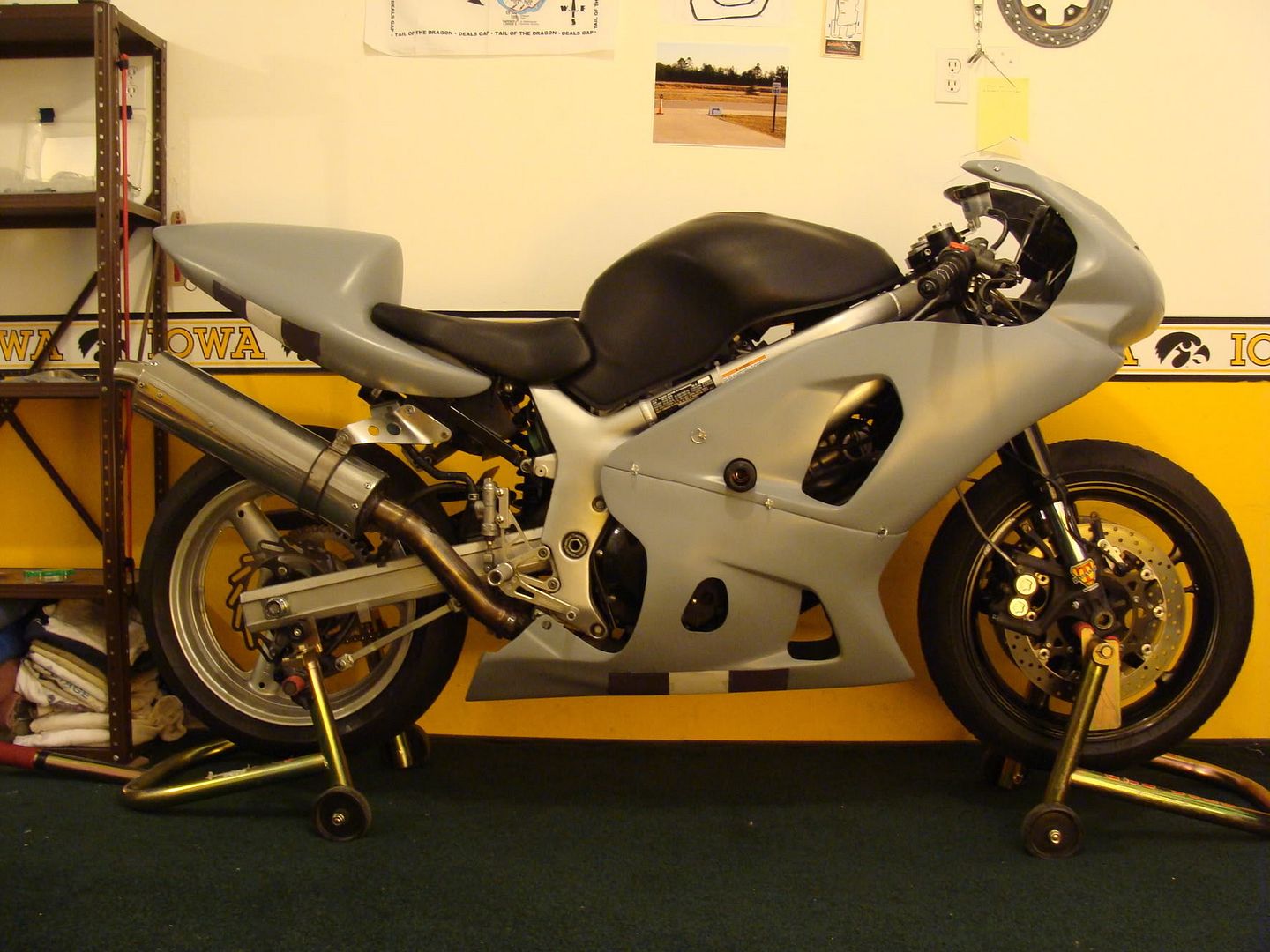 We got color on it just before I deployed for a short trip to Afghanistan.
Of course, we don't want to be all show and no-go, so she also got some nice performance upgrades last summer as well:
It was time for a new sprocket anyway:
2004 Yamaha R1 Forks with Ohlins 25 Mil kit replaced my Zoran-Worked 2004 GSXR 600 forks (which were of course, already superb)
Also 39mm Flatslides and full M4 System to replace the re-jetted stock carbs and Yosh slip-on.
I acquired a black Yamaha front wheel which didn't match the rear so they both got silver tractor paint from the farm store. It should hold up well.
Over the years I have been deployed under the 332nd Expeditionary Air Wing, best known for the Tuskegee Airmen in WWII, so I thought a Red-Tail them would be appropriate: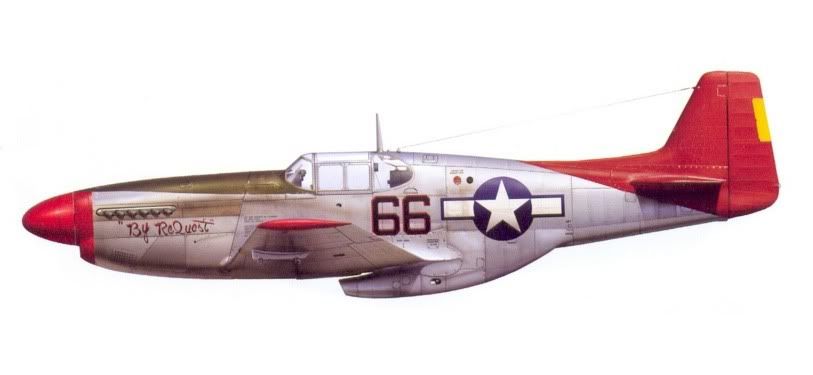 I ordered most of my vinyl while deployed so it would be ready for install when I got home.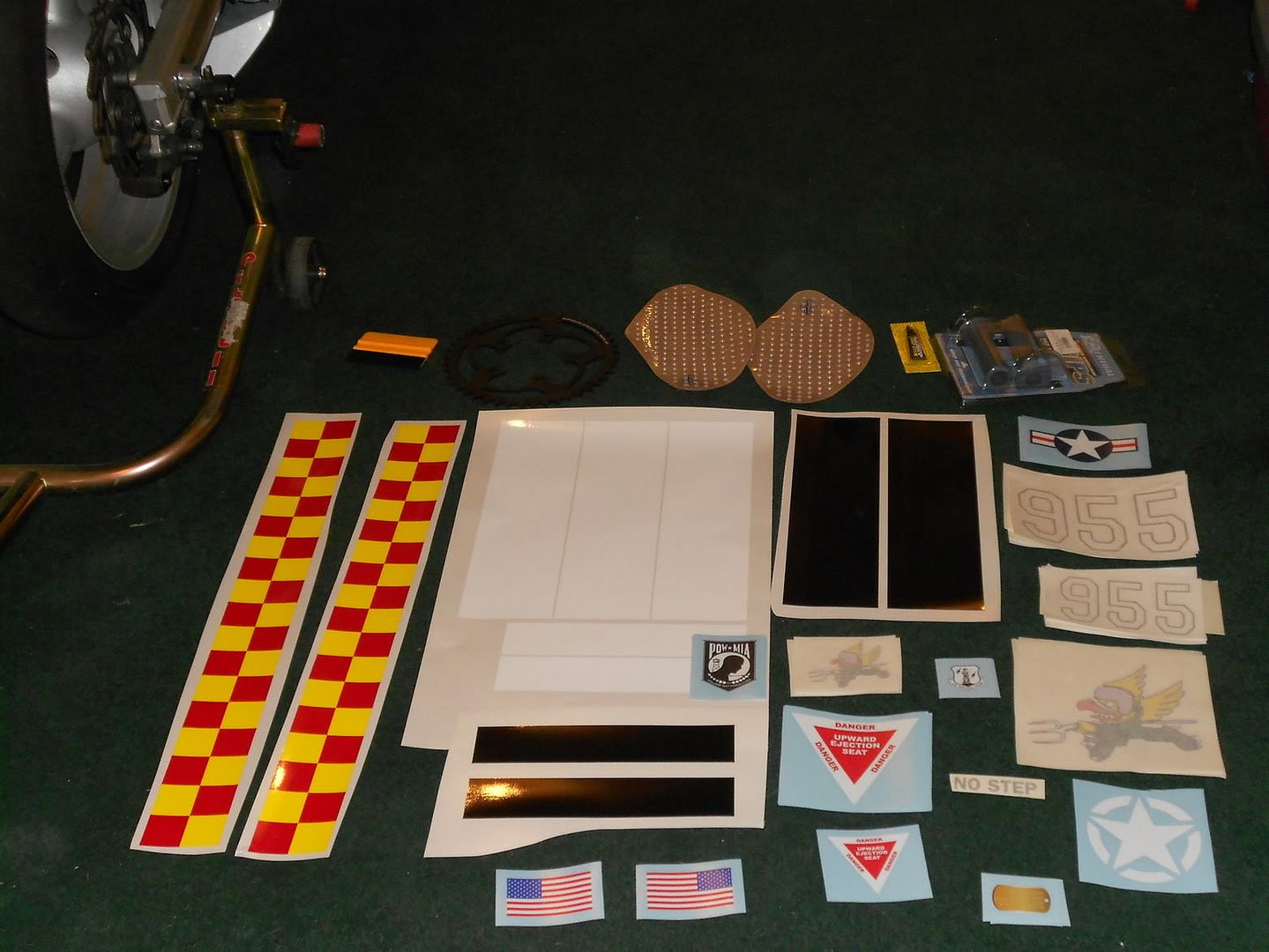 Take 1 had black numbers on the tail, they just didn't show up.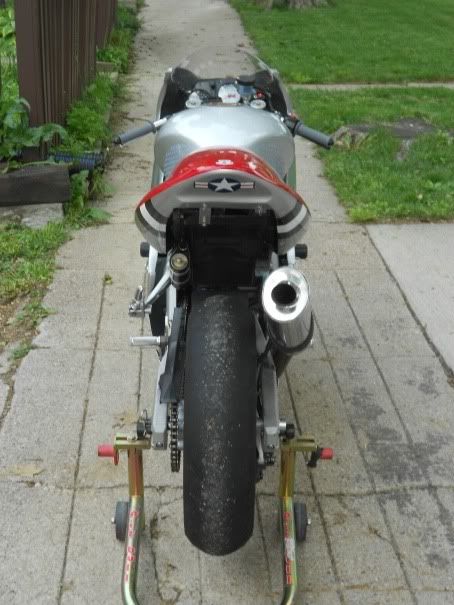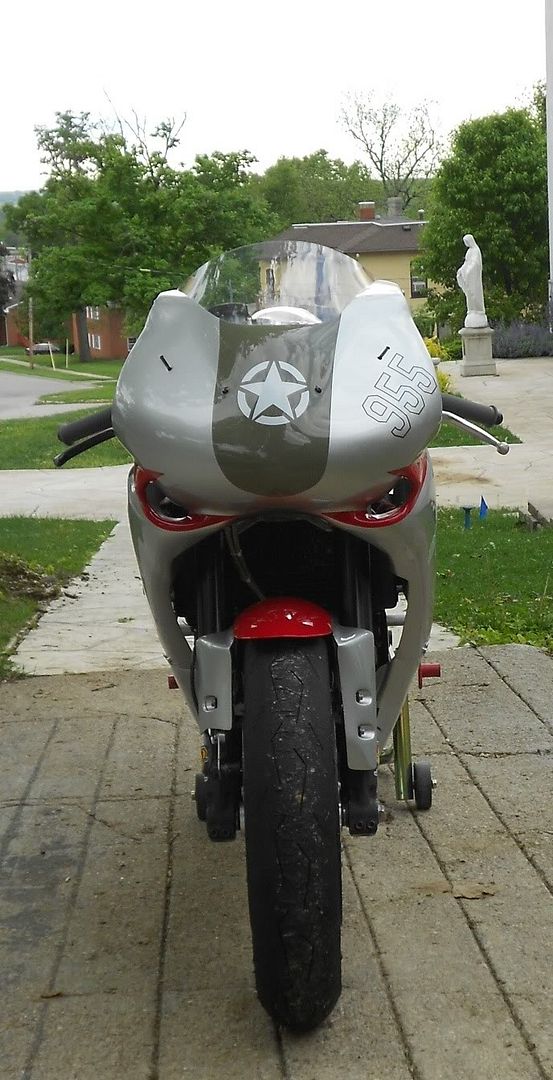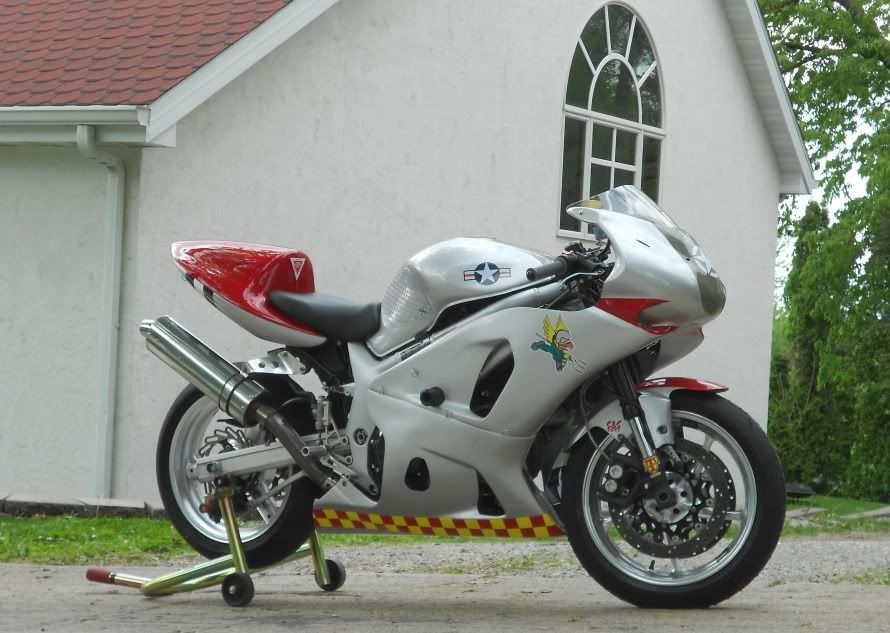 Almost done! I got white numbers made for the tail and wrapped the exhaust so it wouldn't melt my boots!
Fine!