Discussion Starter
·
#1
·
Well this winter I had a lot of ideas for the SV but things changed and I didn't get as much done to it as I wanted too. But I did get a few things done... So here they are.
I wanted to spend some time with getting the bike set up, SO I robbed a GXSR shock off Ebay for 28 bucks, and got that installed. Then it was on to the front. I like the Yellow and black color combo and since I had the front all apart (updated the forks) I took the time to change the color of things up there. I painted my forks black to match the rest of the bike and painted the calibers yellow. They came out great!!! Well the forks did. The calipers are ok, but I wasn't very happy with the color (to dark) or the way it went on. I used that dupla color caliper paint. It took almost the whole can to cover and it steal didn't cover that great. I might repaint them later or maybe try to powder coat them. Well anyways here are a few pics..enjoy.. DH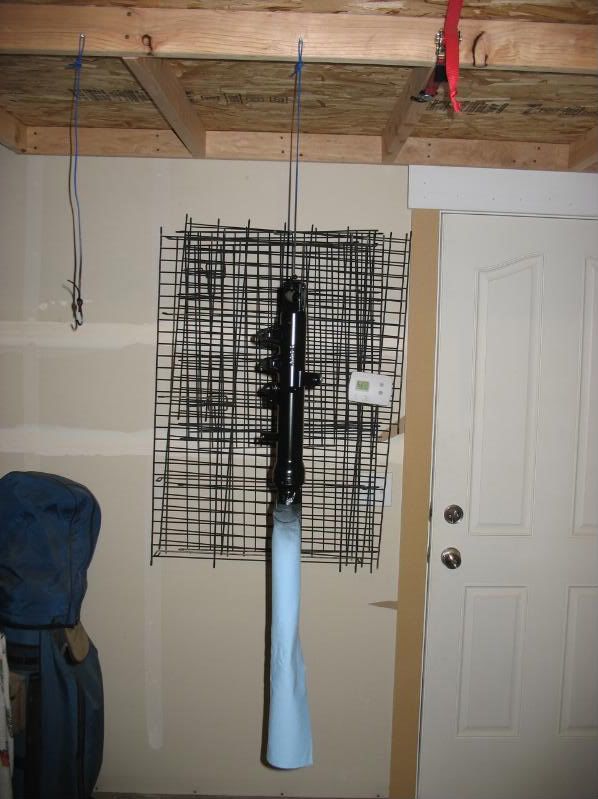 Forks painted...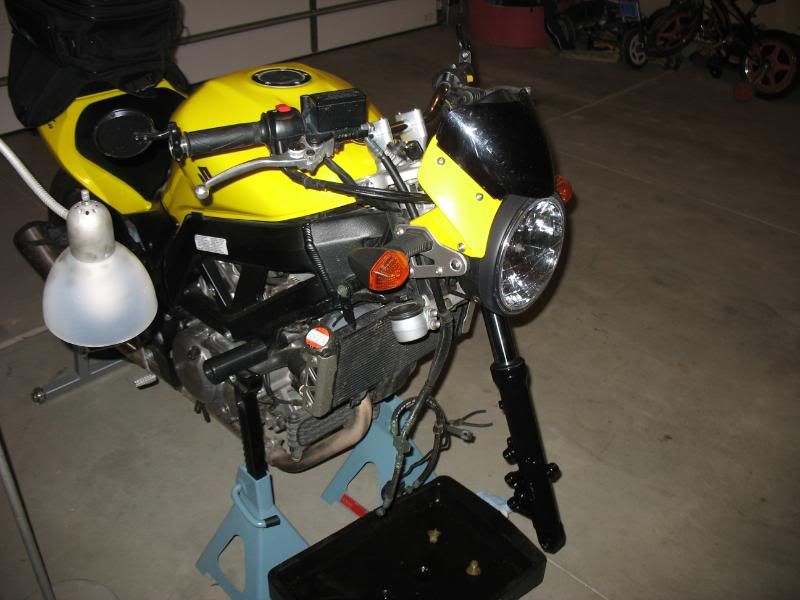 Install begains..
Calibers done....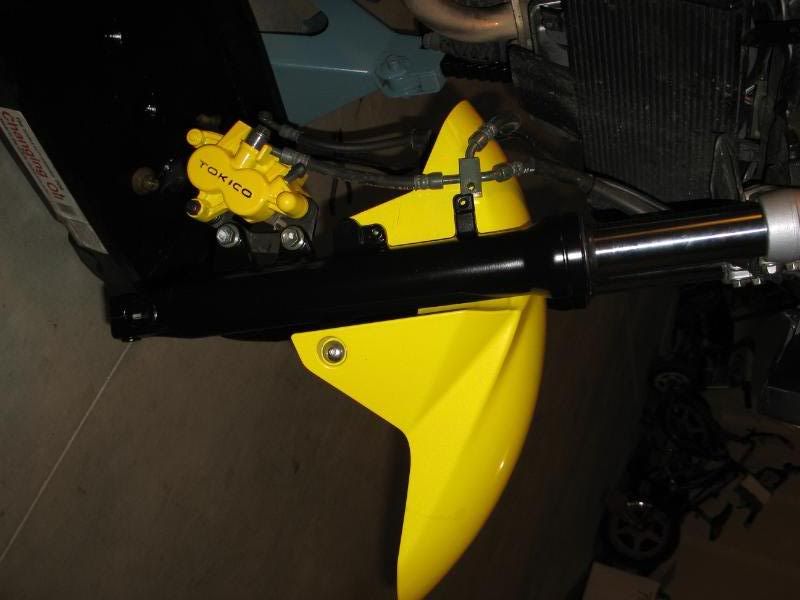 Installed with finder...
All done....
Well slowly I will have an all black and yellow bike...what ya think??? DH
Oh and here is my helpper.... if you can find him...