Discussion Starter
·
#1
·
I love Italians and must confess that I had to sell my latest SV to fund the purchase of my second Itilian beauty... Sad to see her roll down the driveway for the last time but I'm hoping to get the young guy who bought her on here. This is what replaced her... :icon_biggrin:
2002 Ducati 998
Here's a list of most of the aftermarket stuff...Termignoni 57mm CF racing exhaust * dedicated ECU and adjustable fuel trimer * * carbon fiber rear fender / chain guard by Ducati Performance * carbon fiber exhaust guard by Ducati Performance * "STM" body plug kit * carbon fiber Ducati Corsa rear seat section * titanium fully adjustable rear set by "SATO" * reverse "GP" shift pattern * titanium rear brake lever * quick release fairing locks * "STM" breather kit * "STM" clutch slave cylinder ( larger) * RCM clutch and front sprocket covers * new clutch with harder springs and pressure plate * radiator guard * " Brembo" radial brake master cylinder with fully adjustable lever * smoke windscreen by " Zero Gravity" * hard plastic front brake lines by " Frein'' * high friction brake pads by "Ferodo' * high intensity 100watts halogen bulbs * Carbon fiber gas tank * carbon fiber front fender * carbon fiber airbox * carbon fiber air runners * carbon fiber front fairing casoli * carbon fiber under tail and a few more goodies. Got a good price and the guy even threw in a rashed set of plastics and tank if I want to swap for the track and a brand new pair of Oxtar Evo Ti boots that he bought and never wore
Here's a few pics, I just thought I'd share...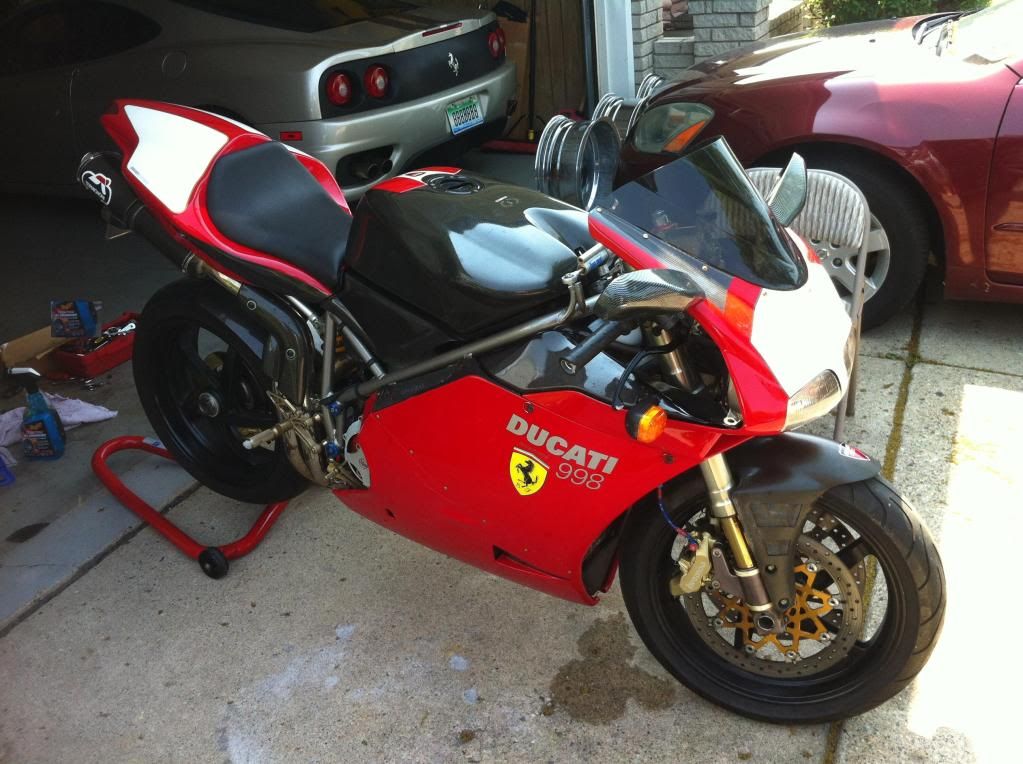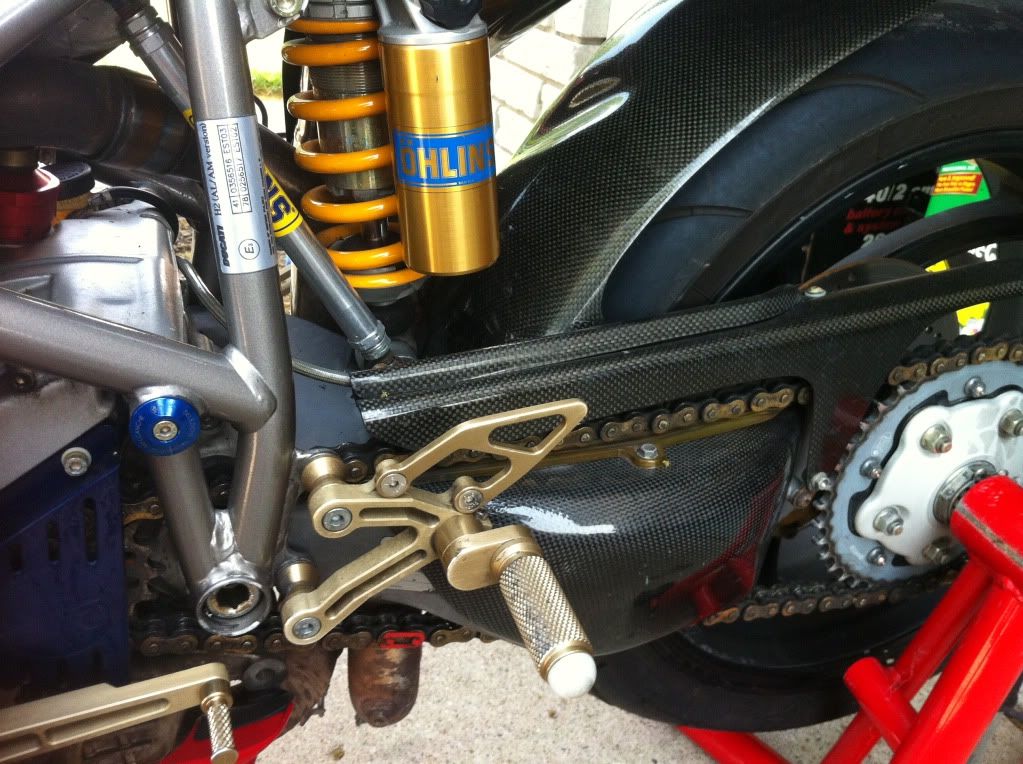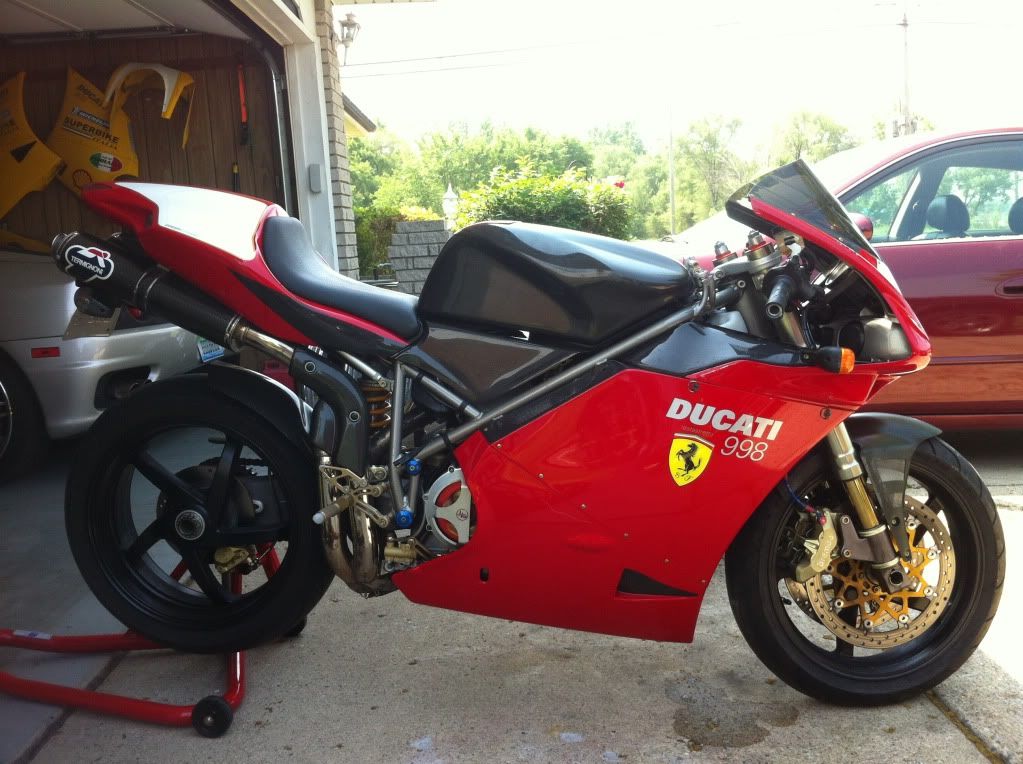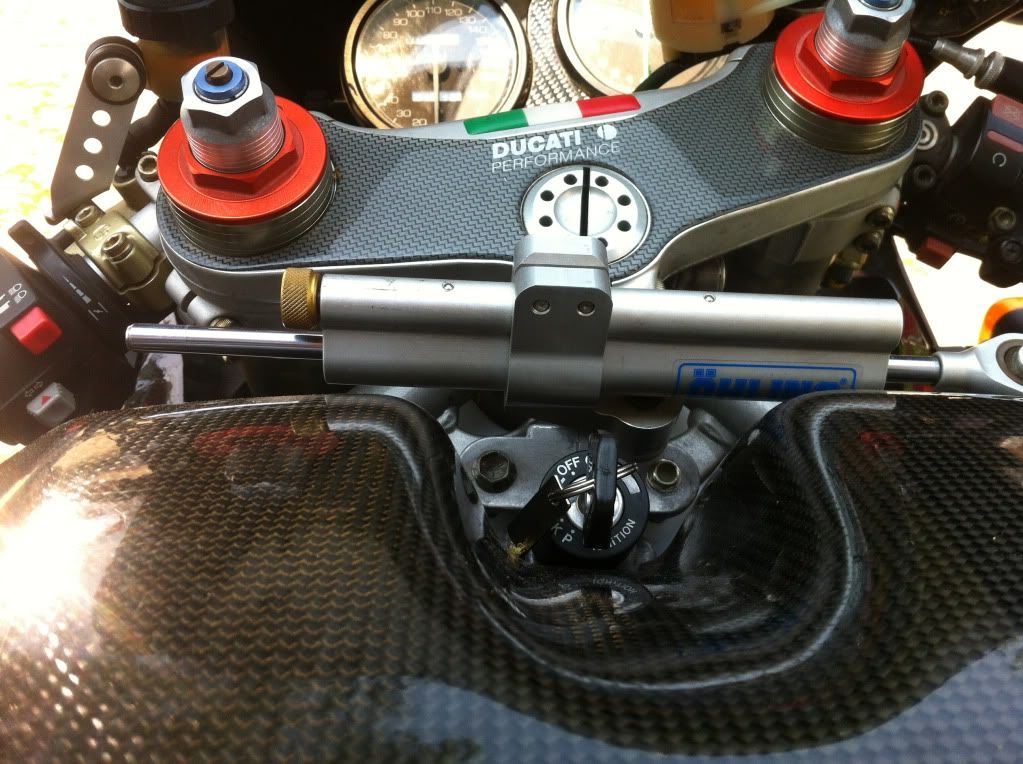 Thanks for looking,
Toran
p.s. before anyone starts asking... no the Ferrari is not mine...
These pics were taken at the previous owners house...he owns the Ferrari (but he did let me take the Stallion for a quick ride before I left
).