Discussion Starter
·
#1
·
I have a little challenge for you tech geeks who know everything about everything!;D
Okay here's the situation, I have to replace my OEM LED brake light with an aftermarket red LED tail light:
The SV (2nd gen) tail light is on when the key is on or the engine is running and when the brakes are applied they get brighter, if your farmiliar with the setup it has 3 wires; one for neg., one for running/park lights, and one for the brakes. The aftermarket LED tail light has two wires so it's either on or off.
I took apart the OEM tail light to see what makes it tick. I'm not real farmiliar with Capacitors, resistors, and diodes (but I know what they do). It looks like I need to run a diode and resistor in-line with the a "brake" power wire (3rd wire) so that the running/parking light wire puts out less power and when the brakes are applied full output resulting in brighter light output.
QUESTION:
How can I set up this aftermarket LED tail light to work like the OEM LED tail light
?
note: I'm not good with soldering and I don't want to mess up the circuit board.
Here's a picture of the inside of the aftermarket tail light:
Here is the OEM tail light internals: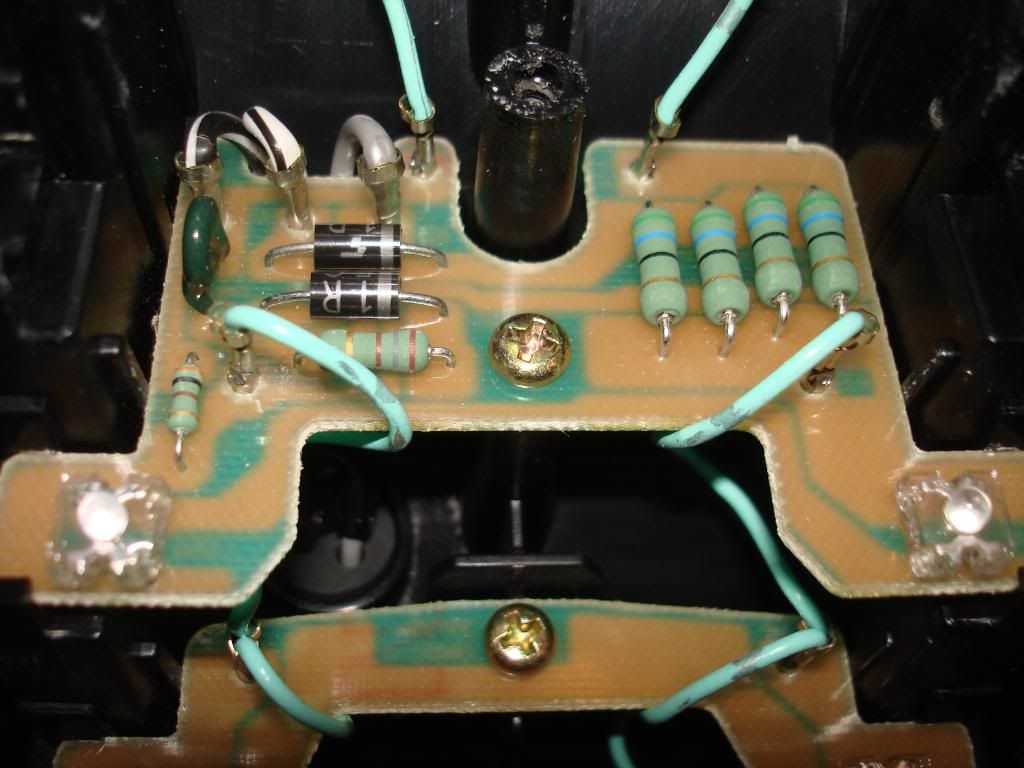 Here's my setup I'm hoping to acheive.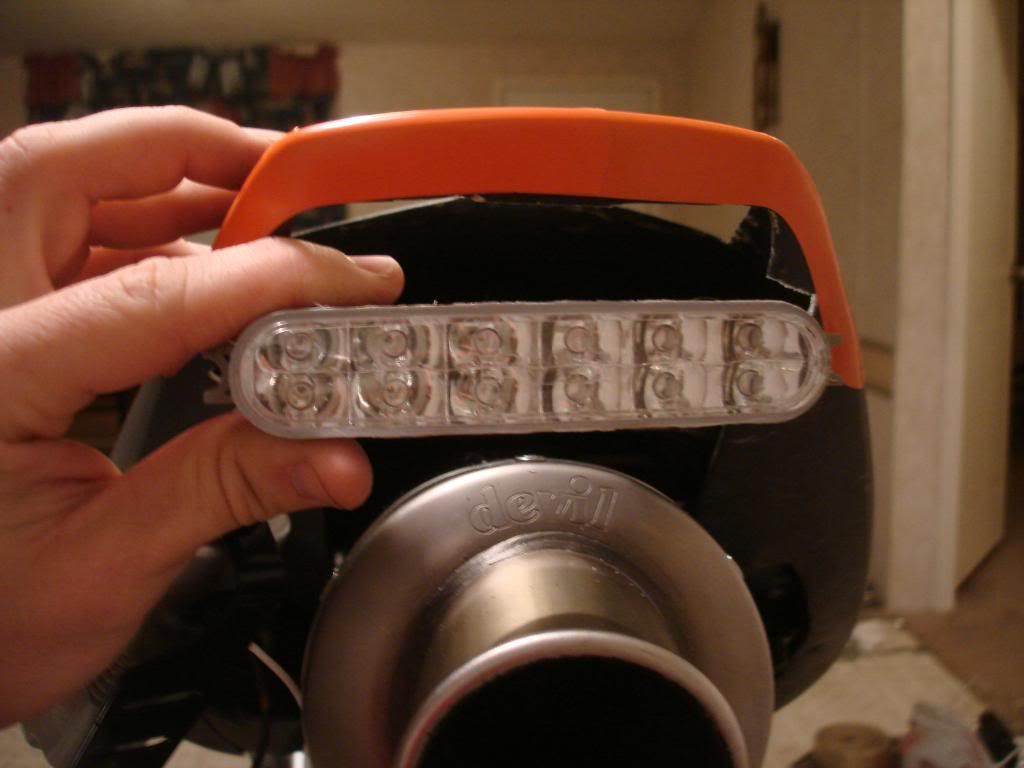 Thanks for your time and I hope to figure this out!