Comments:
http://www.svrider.com/forum/showthread.php?t=160152
Ever since I got rid of my last 97 TLS, i've been wanting another one to mess with.
Here is my old one from a few years ago.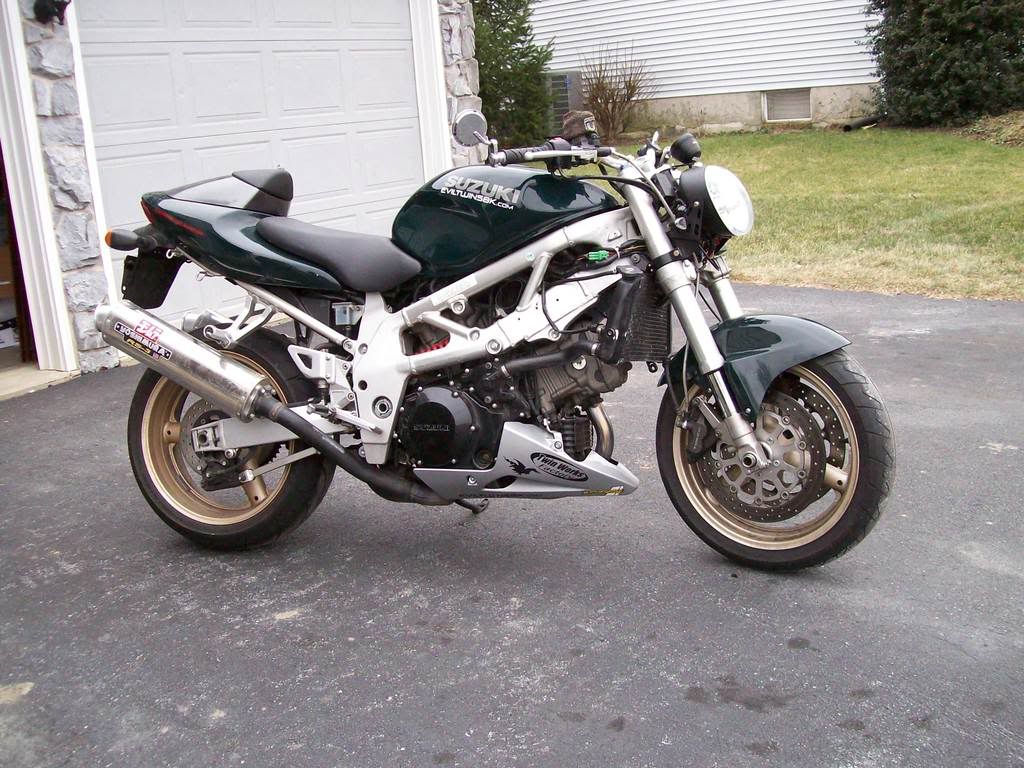 Picked up a wrecked clean titled 97 TL1000s late 2011. Didnt have a plan for it just saw it on CL. Just now starting to work on it.
It had stock upper on it. Ripped all that stuff off, got a dirt headlight and some dirt bars. Which gets me to about here:
Left side of the exhaust is in poor shape so that needs some work.
Just decided that I wanted to go a bit further with the fun.
Taking SV apart is a million times easier..........
Plans? Yellow tins with black everything else and spend basically $0.