Discussion Starter
·
#1
·
This is my dad's bike rather than mine, but I figured I'd post up a few pictures. I've done a fair amount of the work on it anyway...
Sadly, don't have any pics around from when he got it. Was seriously ugly, had two blue rectangular headlights on a ******* heavy steel bracket, hacked up stock exhaust with underbelly muffler, otherwise stock.
Current mods: 07 GSXR750 forks/triples/axle, R6 calipers, full M4 exhaust, Scotts damper, SVRP 3.5" riser clipons, Buell headlight/flyscreen, PC3, pod filters. I'm sure there's some **** I'm forgetting too.
Today I made some brackets for the flyscreen, it's difficult to get it mounted how I want because the gauges aren't exactly small. Also did something less horrendous for the brake reservoir mount. FYI, I'm working with my left wrist in a cast, always slows things down.
How it started today
And now done for the day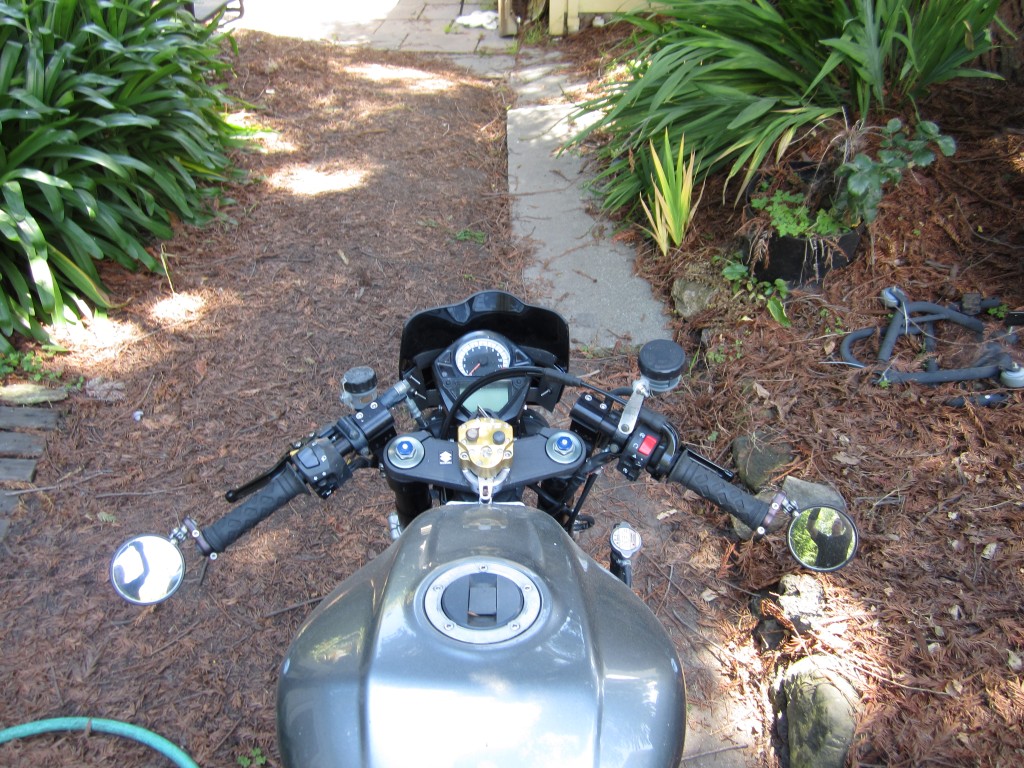 Next on the list of mods is fitting a Monster seat. I got it off CL for a song, just need to make a subframe to hold it. The seat:
Discussion goes here