Discussion Starter
·
#1
·
SV Racing Parts, Black Ninja 250 Rear Sets $275
Hi, I had a production run on the Black Anodized Ninja 250 Rear Sets, from an overseas dealer that went out of business before taking delivery of 16 sets of the Fully Adjustable, Black Rear Sets.
Bottom Line is that a number of members of the forum, and their family members and friends have these bikes, so SV Racing Parts is offering a special discount on these 16 sets only, once they are sold the price will return to regular pricing, $295.
The $275 per set, for these Rear Sets, includes Free Shipping, to your door, anywhere in the USA, and a Free, Rear Brake Light Pressure Switch Included.
This a very attractive, Limited Time Offer on the Ninja 250 Rear Sets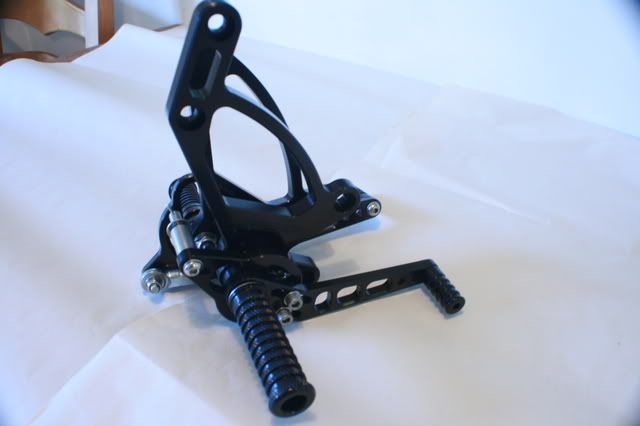 The Ninja Riders using these rear sets have described them as Awesome, with Superb Shifting and Solid Heel Guards Machined as part of the backing plates,
The Rear Sets will remain a stocking item, so replacement parts are a non-issue. The backing Plates are unique, all the other parts, toe pieces, levers, foot pegs, are universal to all our rear sets,
NO PM Please, Email me directly at
[email protected]
I will PayPal invoice you and get you looked after right away,
Enjoy the ride, and best regards,
Blair