Discussion Starter
·
#1
·
On a cold and snowy Monday, here are a few snap shots fron the preliminary work done this past weekend to swap a 2006 GSXR750 front end onto my 2003 SV650 (which was a N and is now a S...kinda)
Rather than shoot a bunch of pictures and try a complete write up (which has been done many times before me), I decided to just snap a few shots and provide basic descriptions. If anyone needs more info, PM me and I will provide ample details.
I did the small things first, like mounting the hall effects sensor and magnets for the speedometer feed: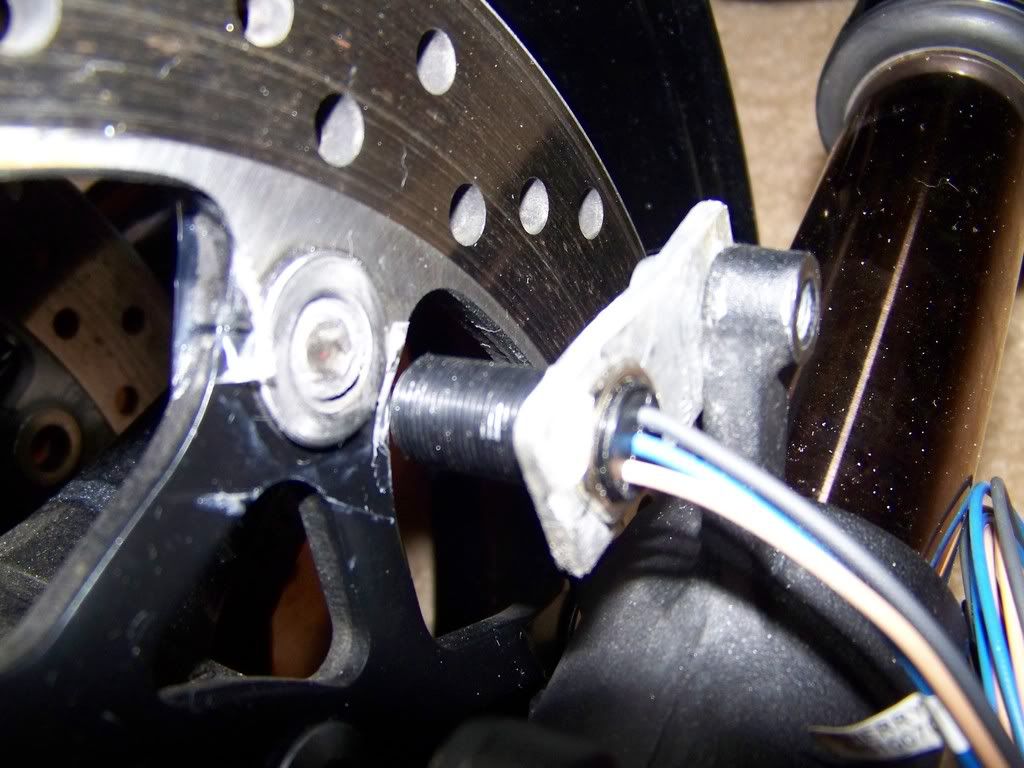 Forks on, figuring out wiring and cable routing: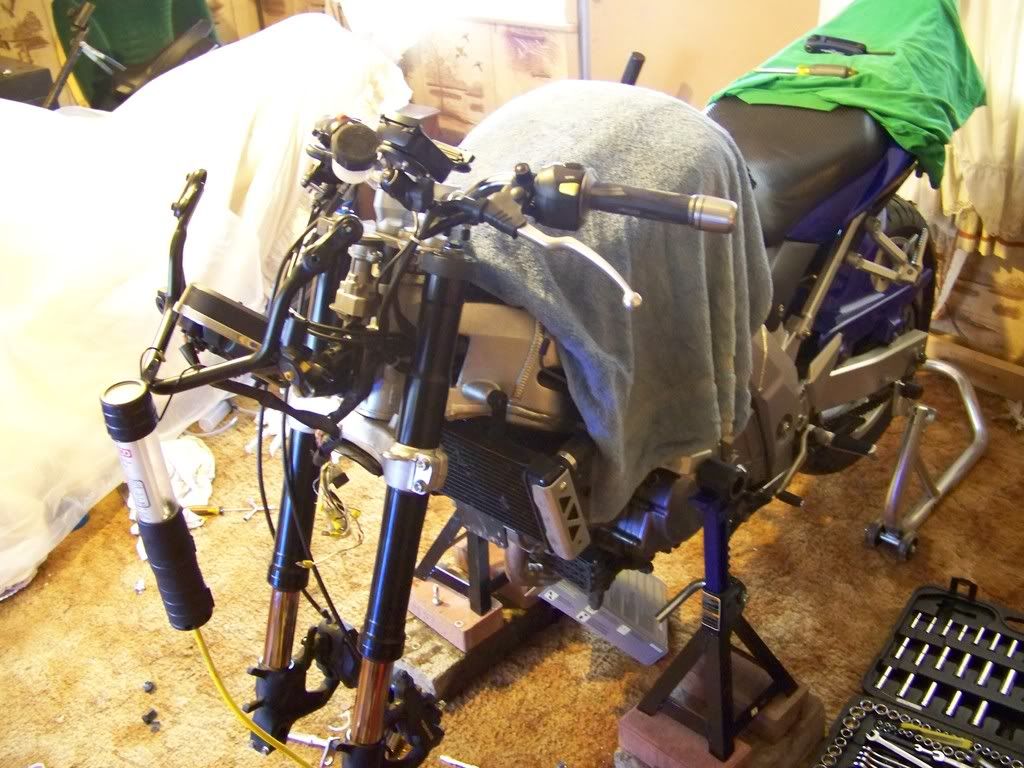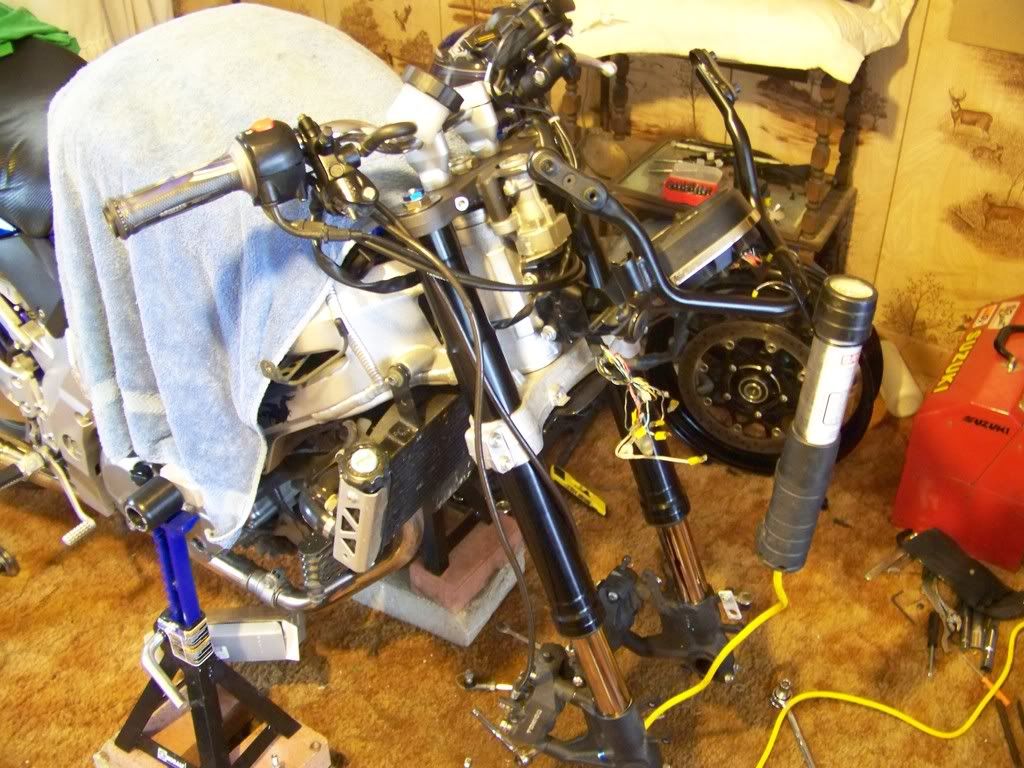 GSXR1000 upper, drilled for stock naked SV risers: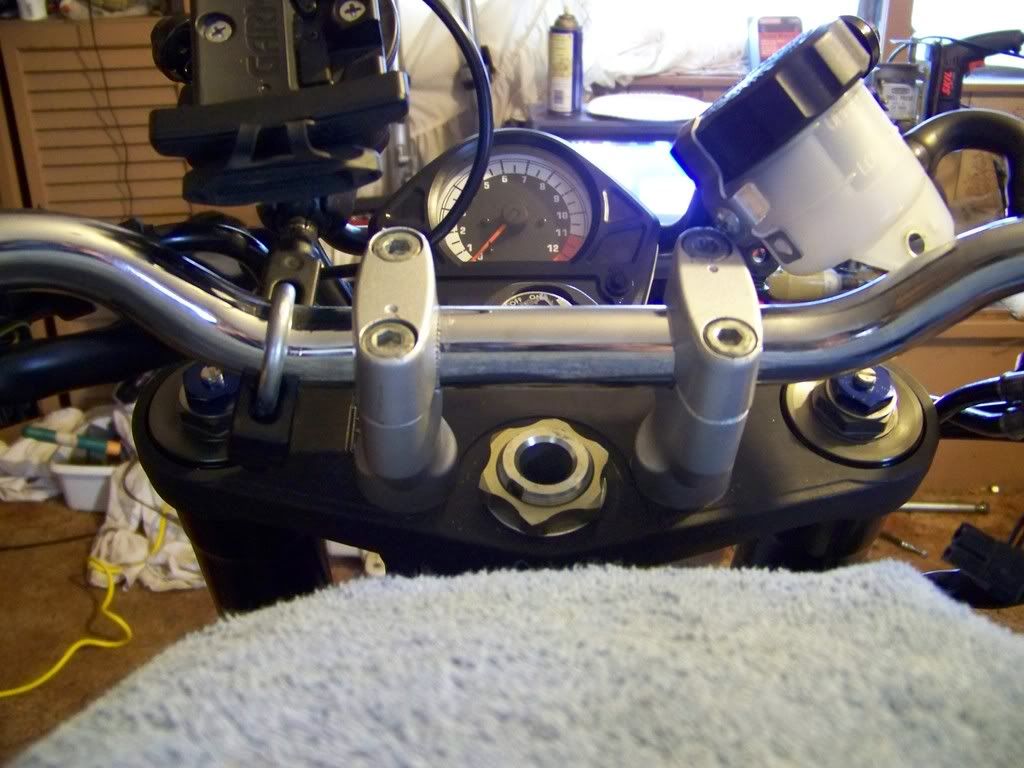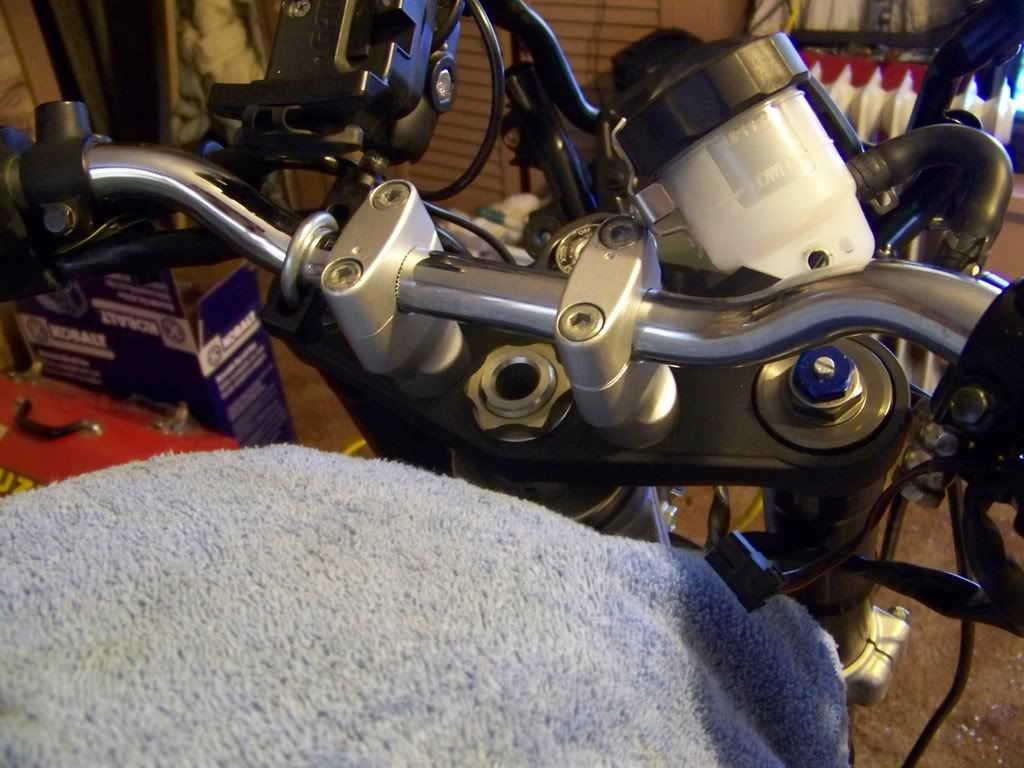 Thank GOD my Galfer lines from before fit-barely: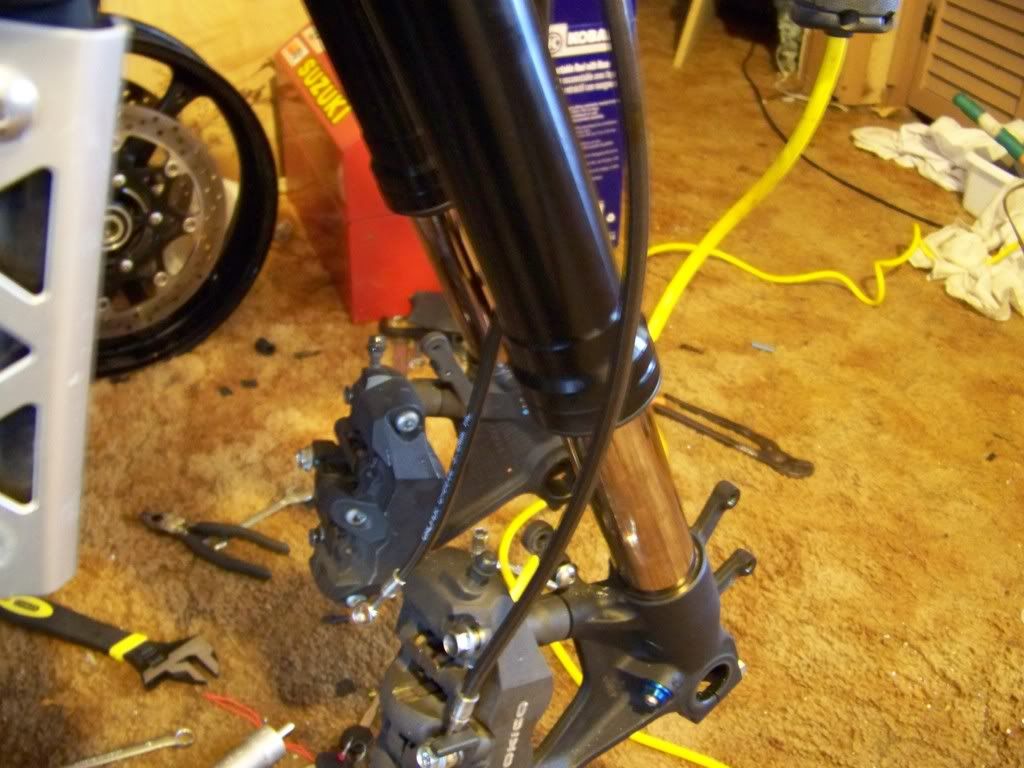 Fender mounted-have decided to paint my rear hugger to match: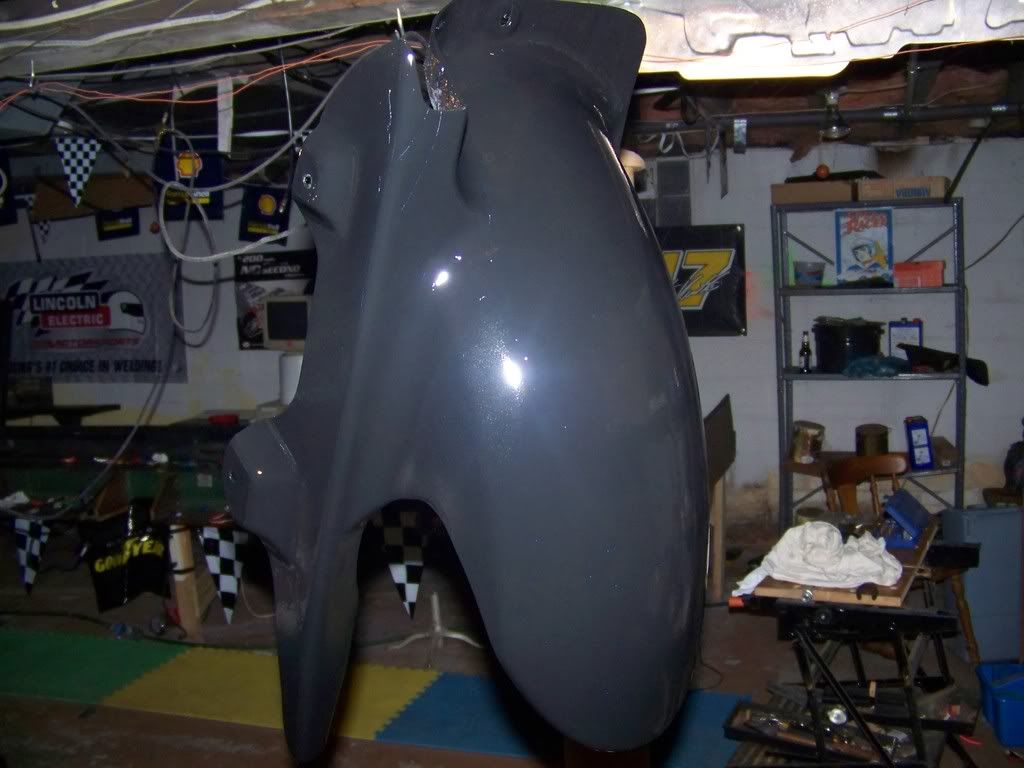 Here she is, fairing back on, waiting for her black wheels: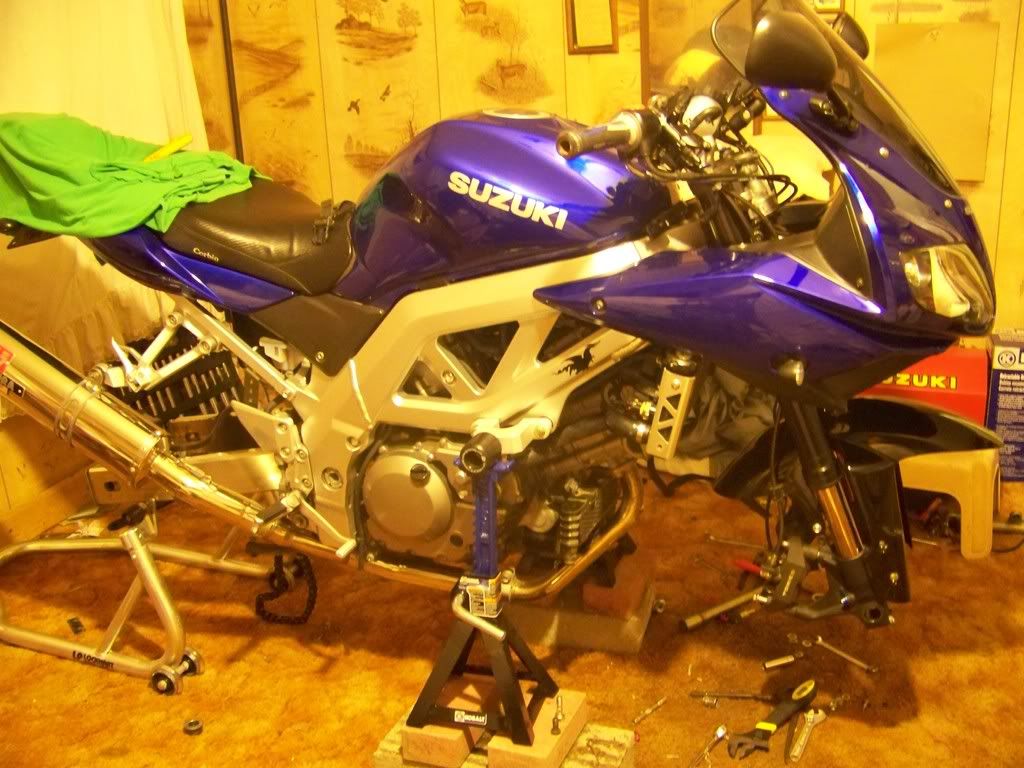 So she's all buttoned back up...waiting for her new wheels (got a black SV rear to kinda match the GSXR black front. And then when she comes off the jackstands, she'll get her lowers back on for final pictures.
All in all it want well. Most difficult thing was getting the key mechanism to fit correctly w/out rubbinbg the head tube on the frame. The sensor was easy to get the parts, easy to fabricate and has already been checked and it works.
Hope you enjoyed the pics.