Discussion Starter
·
#1
·
These are a pair of signal lights from a late model Kawi. I bought them to update my SV with the improved appearance and much better output these lights provide.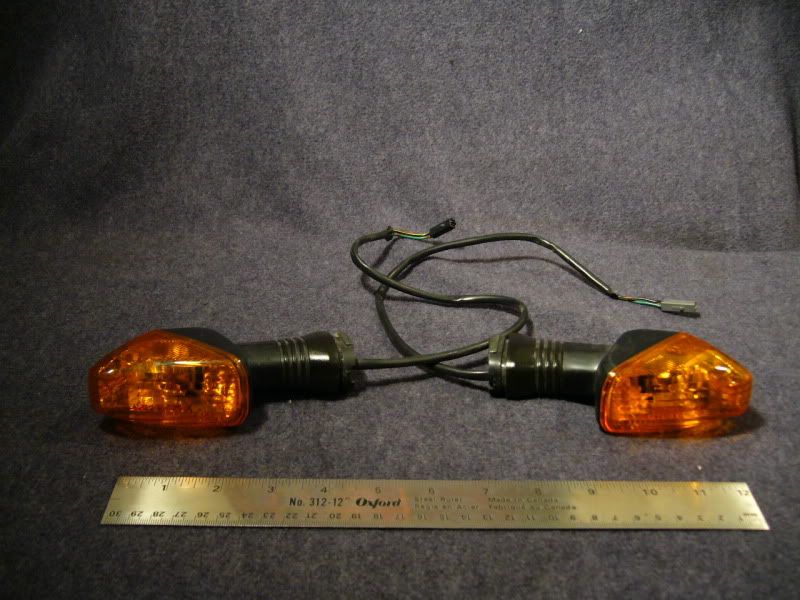 They fit an oval opening the same way as the stock lights, but may need to be built up a bit with tape to fit the SV's hole snuggly. A mod well worth doing, considering the improved visibilty from all angles.
Only $25 for the pair plus shipping.
,,, Gregg