Discussion Starter
·
#1
·
Made it over to my old home area Melbourne Fl to watch the shuttle go up tonight. Not quite a night launch but dusk lighting was pretty nice too.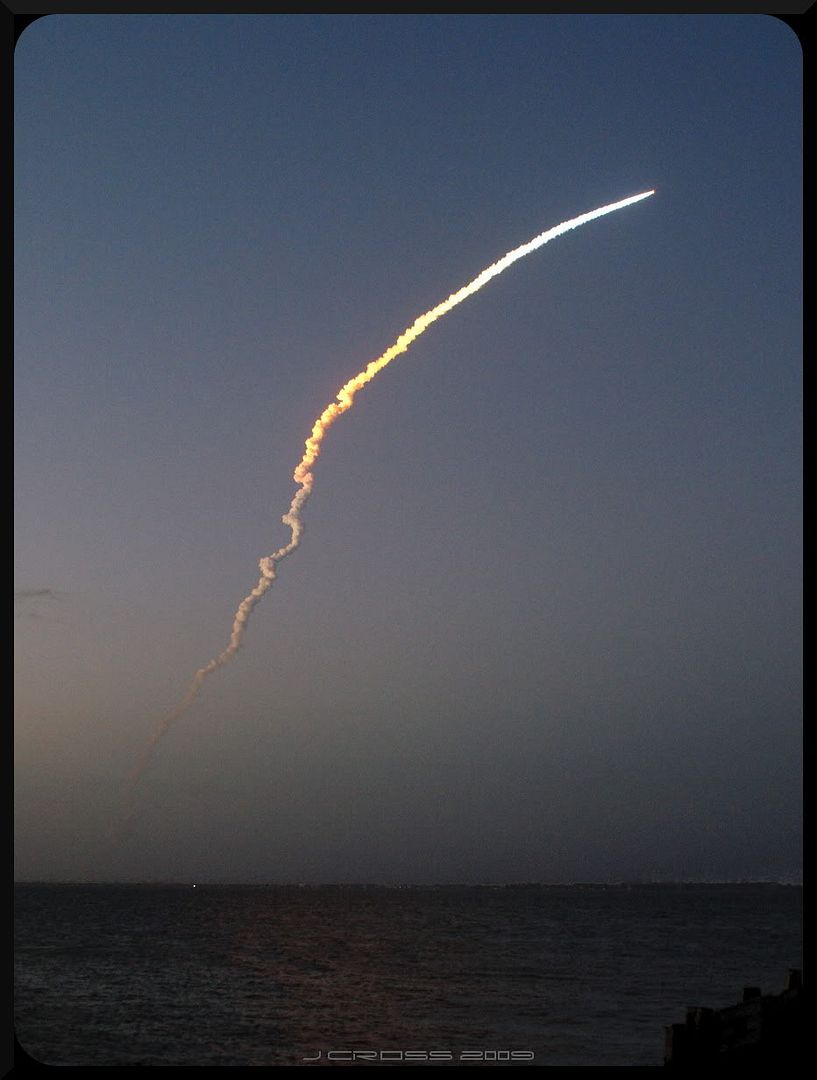 Looking over the intercoastal waterway. KSC is approx 35 miles to the north.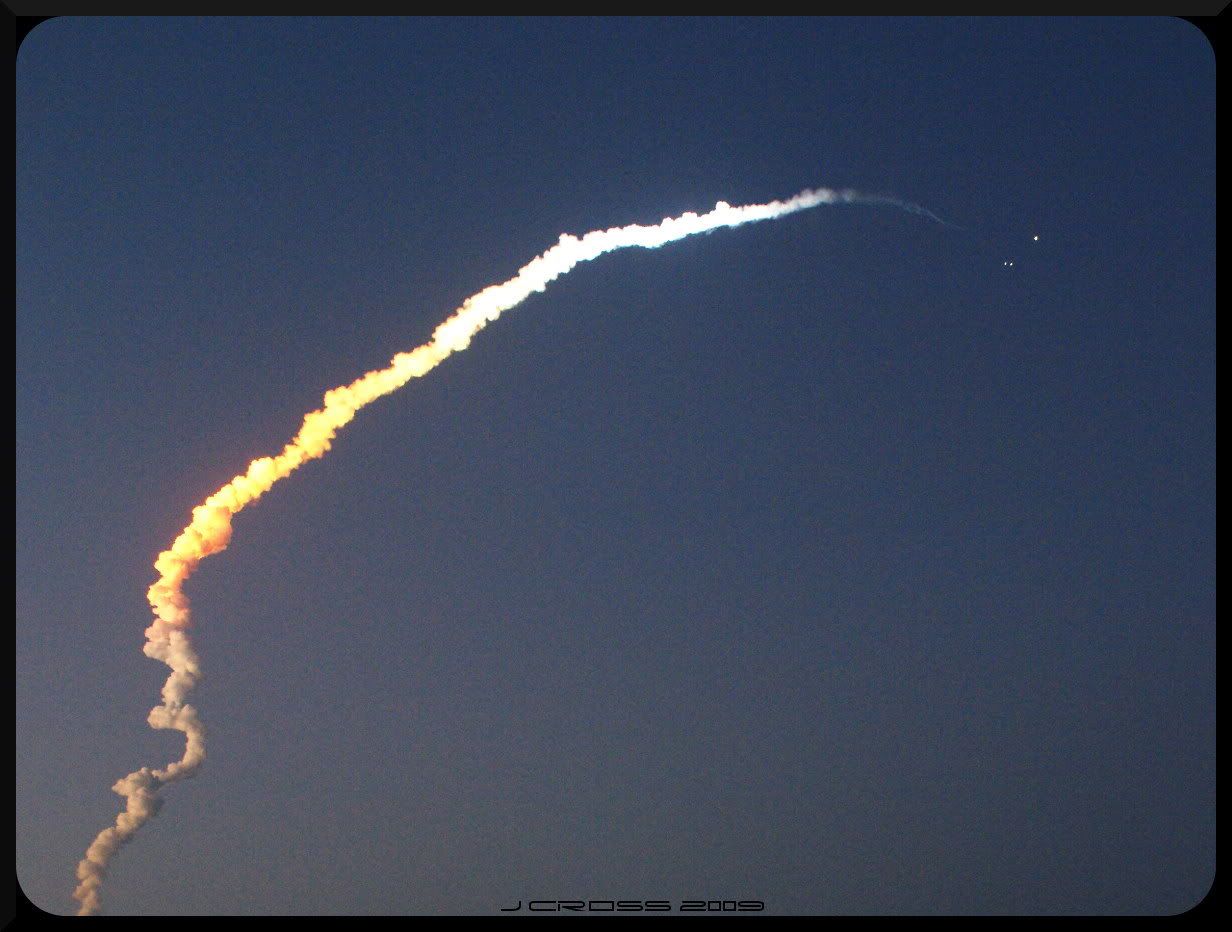 Just after SRB separation, it was still day light 41 miles up.
The sun lit contrail with the shuttle now 60 to 80 miles down range. It's the little light spec lower in the sky in the lower right.