Discussion Starter
•
#1
•
I have 2 bluetooth systems for sale.
First up is a Sena 10R... NOT the SMH-10R... this is the newest version.
This DOES include the handlebar remote.
It was installed in my helmet for less than a week, i which time it was used only once. My ONLY reason for selling is because my buddies all went in on a bunch of new Scala setups and it makes sense for me to have the same system.
This setup is in %99 new condition. ALL the accessories and install items are included. I used the speaker velcro in my helmet so Ive provided a large patch of velcro you can use in yours to install the speakers. The actual unit itself has an additional piece of 3M tape for install and I'm including a piece of 3M for installing the battery on the back of your helmet. You don't need anything extra. Its all here. Original box and manuals... everything is here.
Revzilla has this same setup on for $269 right now. Im looking to get $240 shipped for it.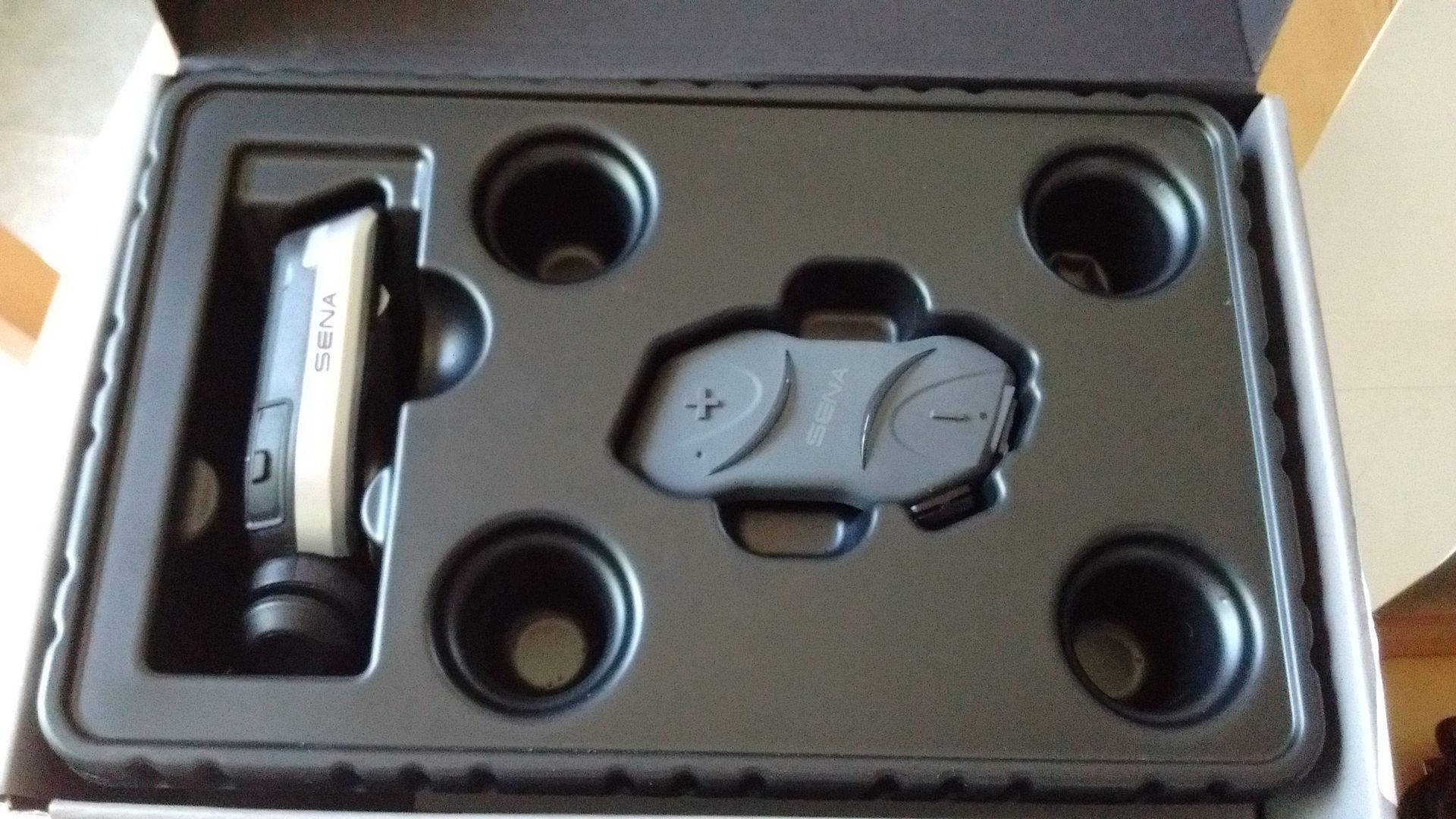 Next up I have an older Scala Rider G4 system. This is older, but works perfect. Its still compatible with newer systems (verify that before taking my word for it though). Its in fantastic condition. No issues, no damage. Really not used much. Gets great battery life, is very intuitive to use.
This setup comes ONLY with whats shown. Nothing else is included. The manual is available as a PDF online. Your getting the stick on helmet mount (youll need some 3M tape) which includes the boom mic and speakers. And of course the G4 unit itself. No issues at all. Works perfect. Just don't need it anymore.
$110 shipped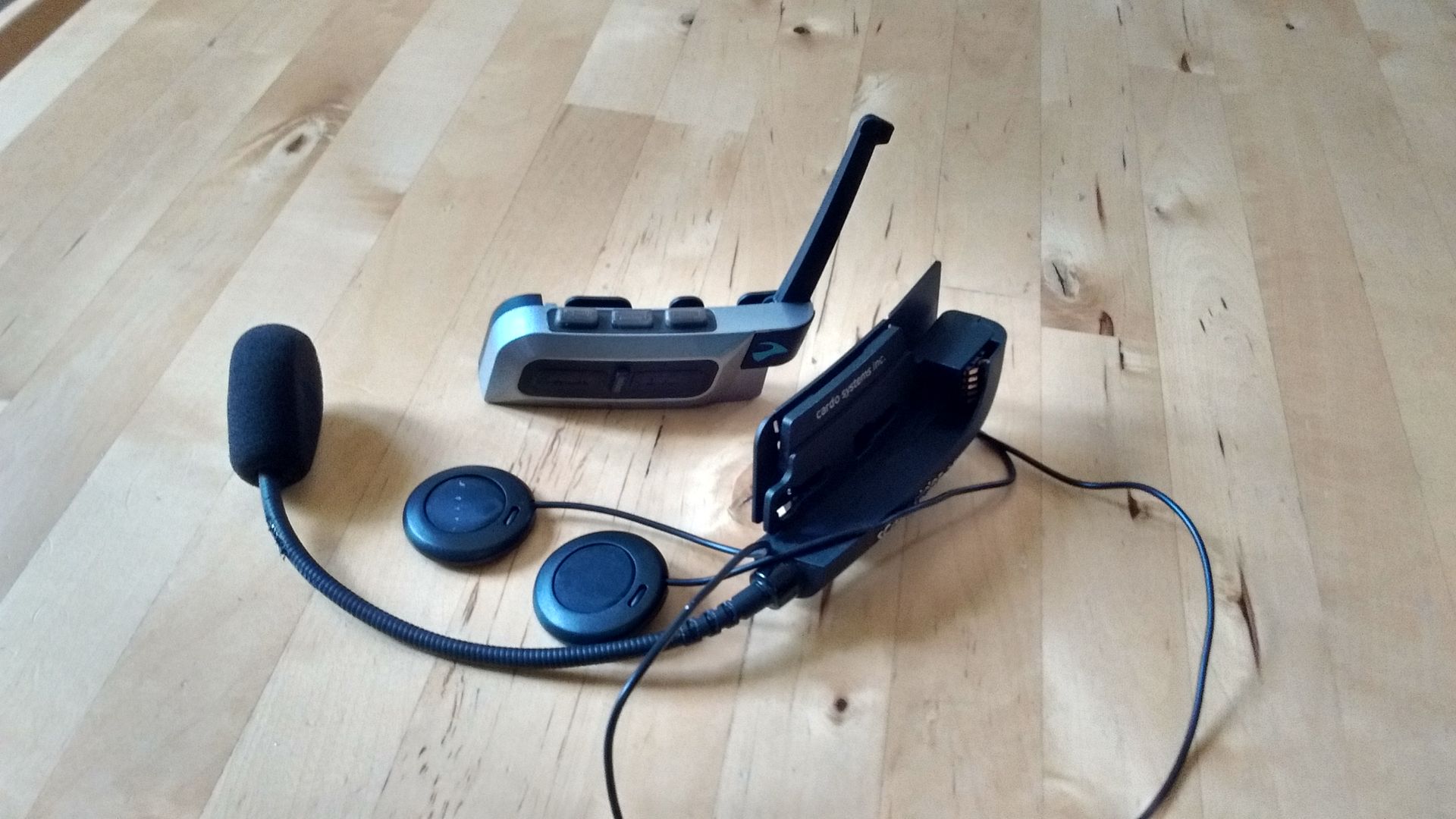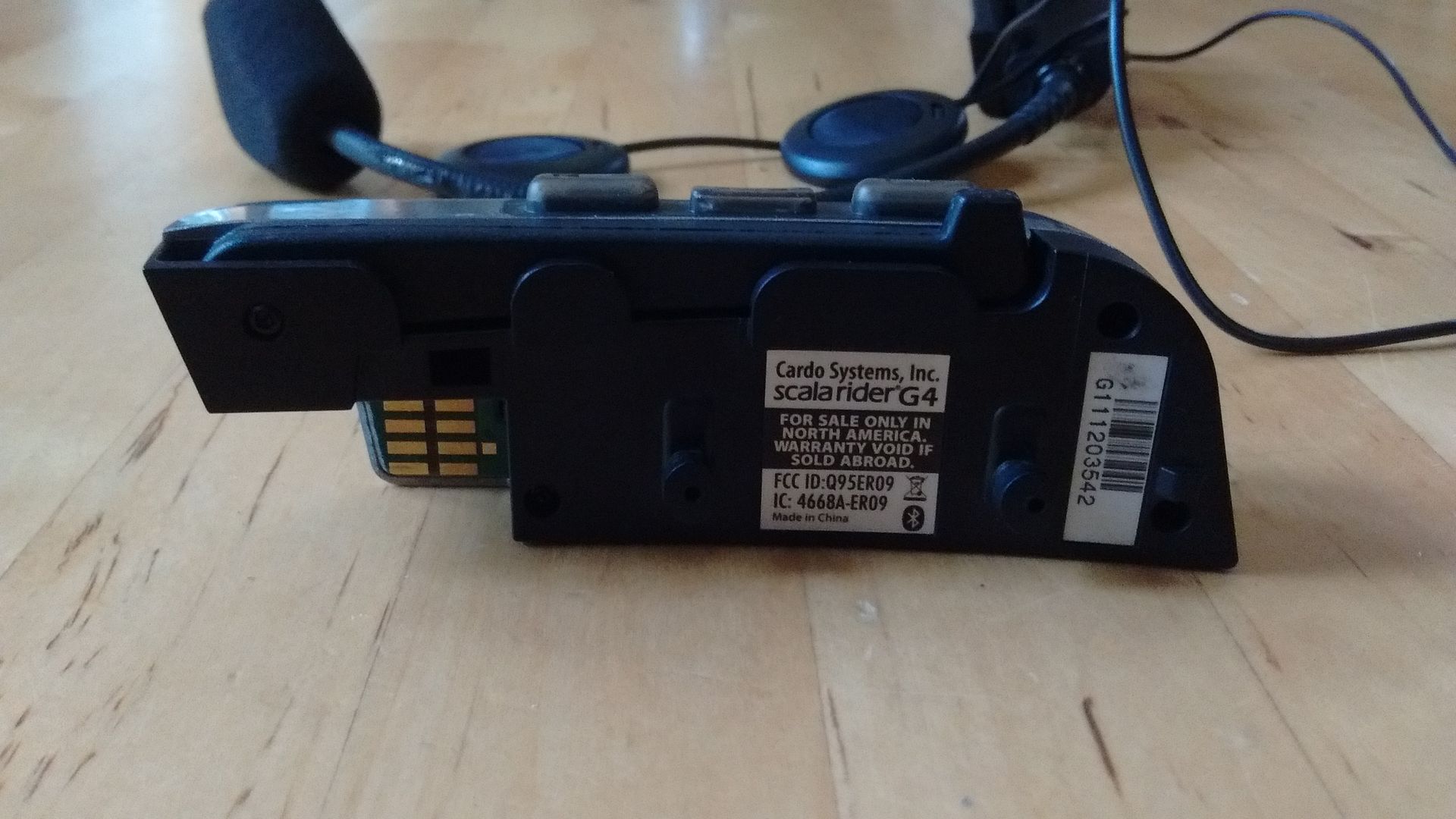 Payment via Paypal only. No trades please. Im shipping from Canada so shipping is going to cost me more than it would for you in the US. So please understand that when your trying to talk me down in price.