bought this 4 years ago, and never got around to putting it on my bike. Sold that bike, recently bought another sv and it already has an aftermarket exhaust on it that I like.
This muffler has obviously been used, so don't buy it expecting it to shine like new.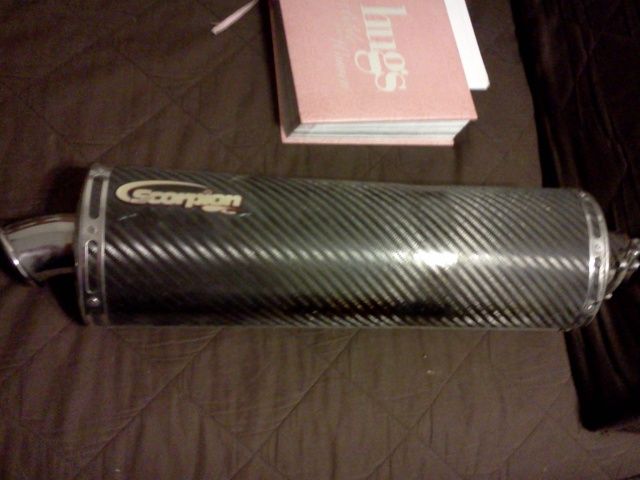 the only 2 really noticeable defects are a mark crossing the scorpion logo diagonally(the white to the bottom left and top right which you can make out in the picture) the a denting of the metal bracket on the end cap on the right side of the can, which is difficult to see in this picture.
This is just the can for sale, nothing else.
These go for almost $500 new with mounting hardware and mid pipe. How about
$75 + shipping
? local pickup in NYC can be arranged and I will knock off whatever the estimated shipping cost would be(probably $20 or so).