I lost interest in my bike and its appearance after a low side last year.
I decided I'd give the SV a new look! My friend owns a wheel shop and painted the wheels and body after I did the prep work.
As I was putting it together I thought it all looked too dark, but then it all came together IMO with the wheels.
I changed from tech spec to stomp grip tank grips to try something new, and I properly wrapped the DEI exhaust wrap and applied their high temp paint, much better than before!
Only thing I really want to do in the future is swap to a GSXR front end, and maybe send the rear shock to race-tech. Its a great bike and now has 23k+ miles!
Mods list:
*Leo HM slip on w/DEI exhaust wrap/paint
*K&N drop in, de-snorkeled air box
*Sonic springs .95 front w/20W
*ZX14 rear shock
*GSXR steering damper
*Spiegler lines black w/gold banjos
*Corbone Lorraine SBK5 pads
*Puig DB light smoke windscreen
*Pazzo levers black/gold adjusters
*Stomp grip tank pads
*Small front turn signals
*Brake light flasher mod
*GYB versa light, brake and turn signals wired (bottom of rear tag)
*OEM seat cowl
*OEM underbelly
*LED tag lights
*Motosliders
*DDM H4 hi/lo 4500K
*Ram Mount for Garmin GPS
*Fused 12V power outlet
*Bohemian Racing GSX-R Rearsets w/extended pegs
*GSXR rear master cylinder
*520 chain conversion - gold
*Michelin Power Pure tires
*added recently - greatdaytoride.com LD seat mod! REVIEW BELOW
Before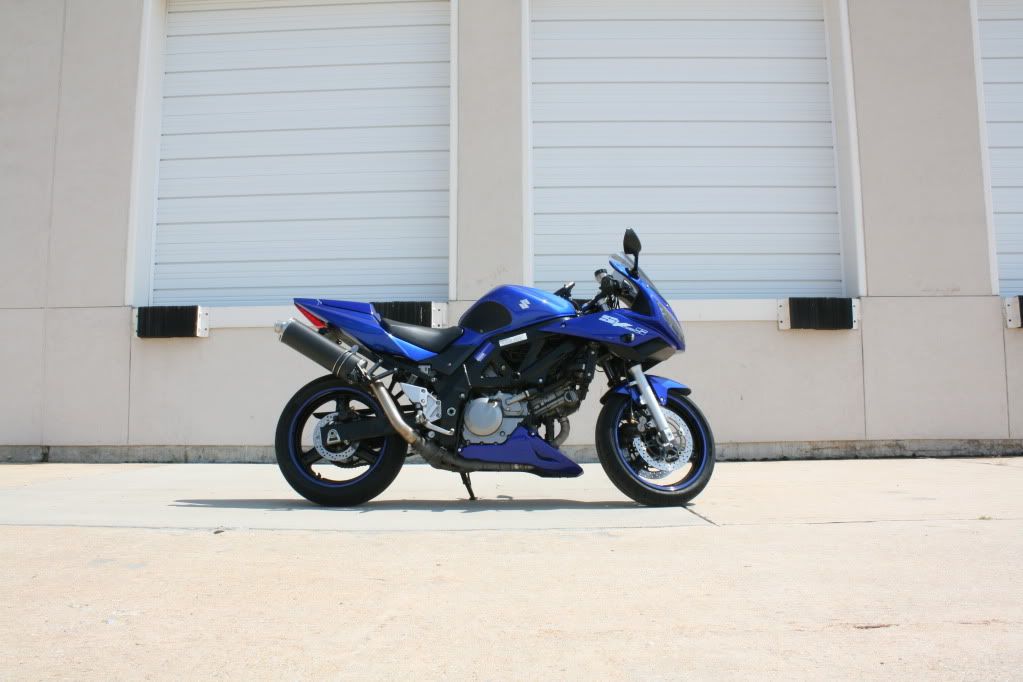 After (pre tank grips, paint was curing)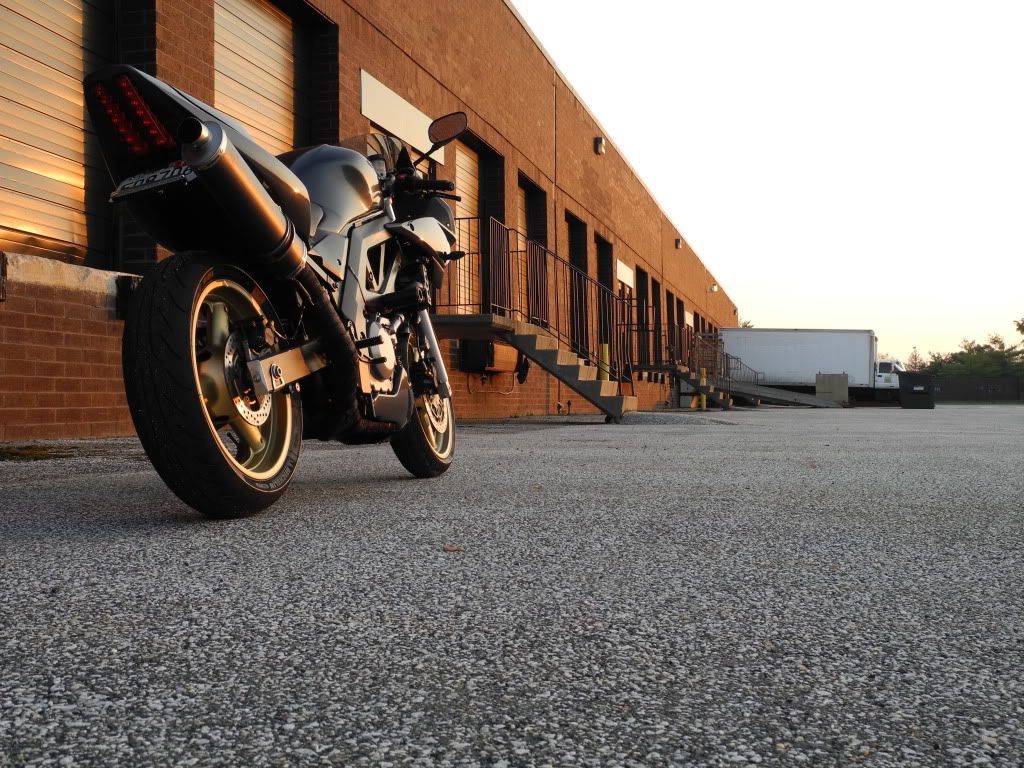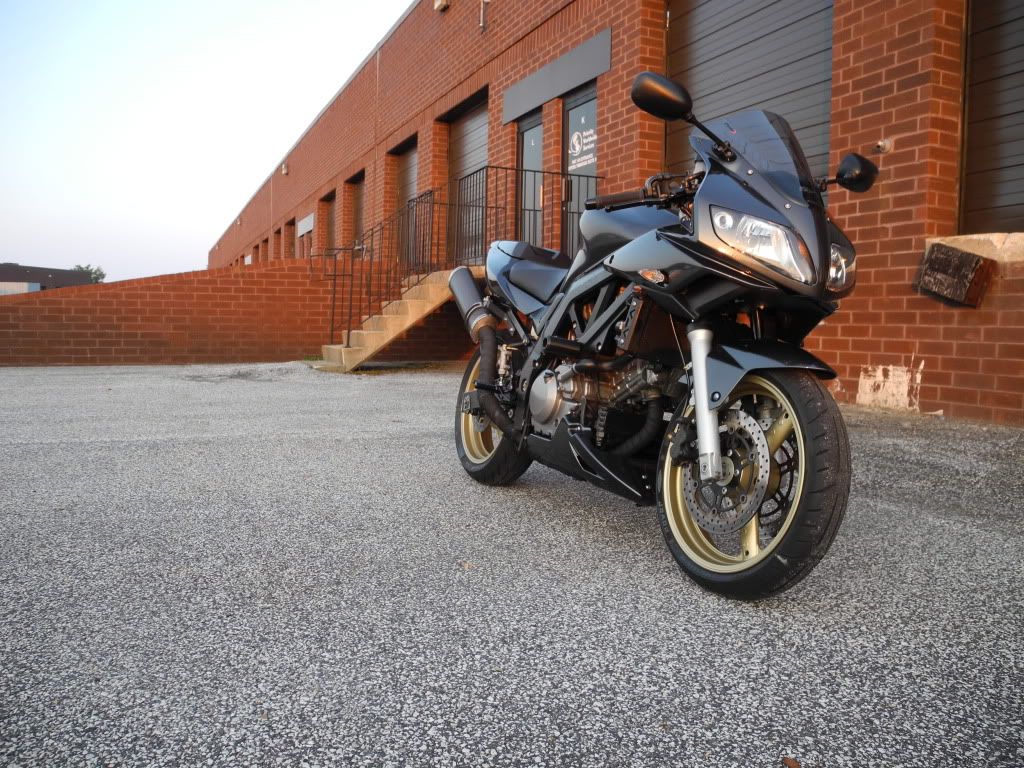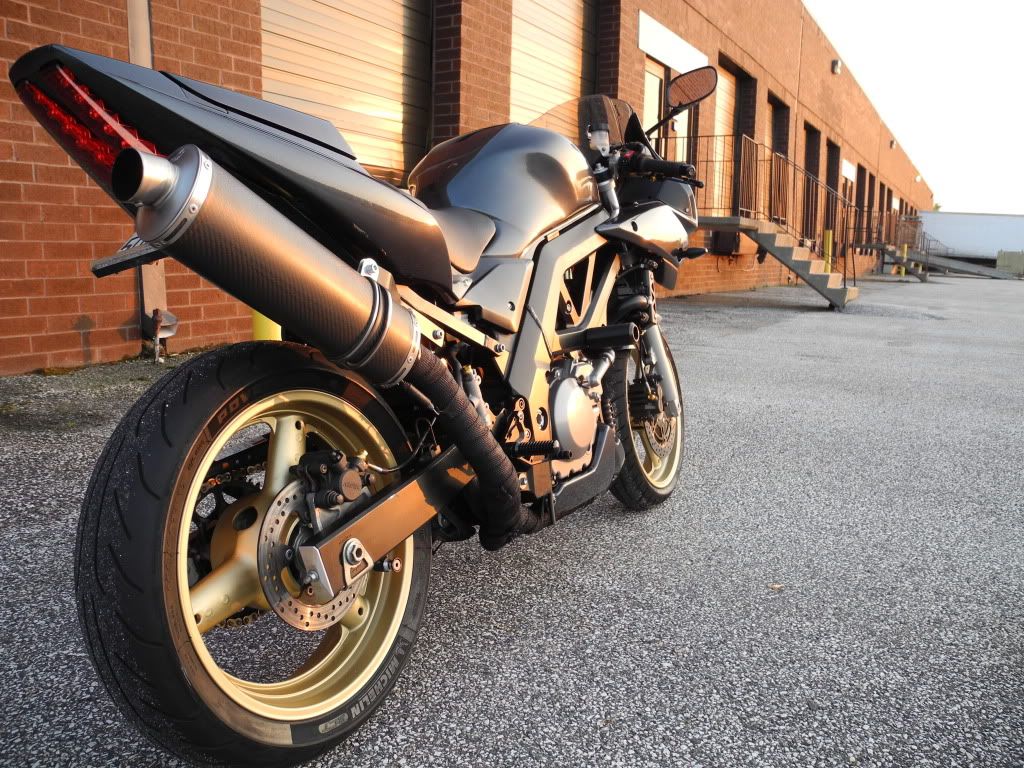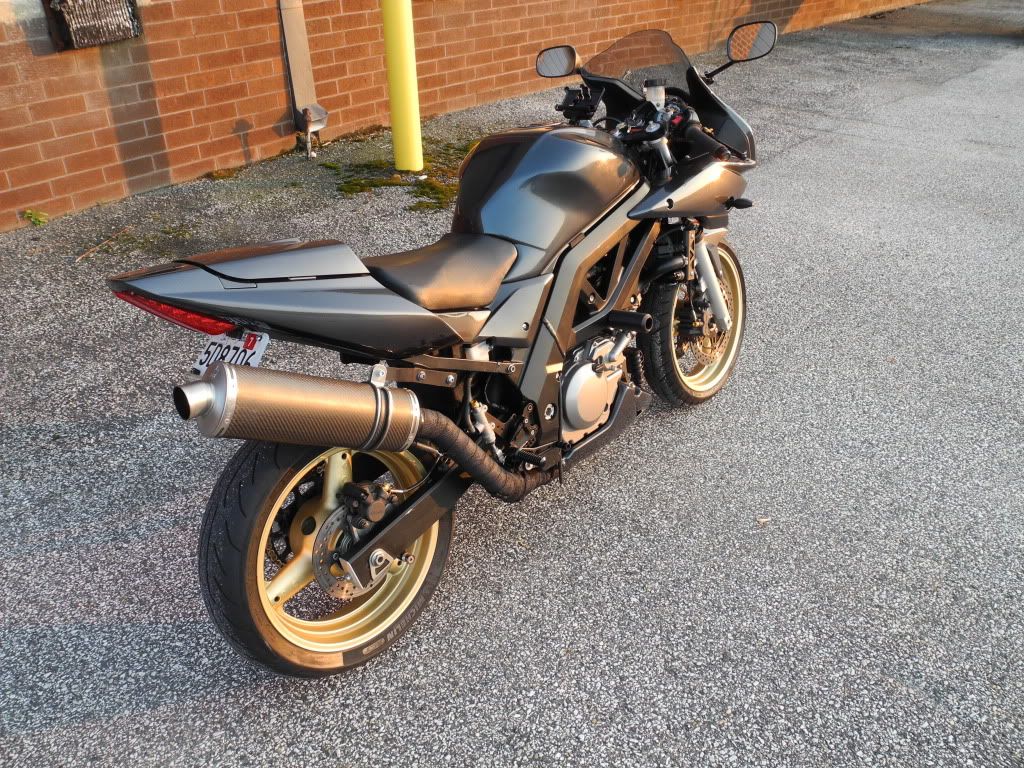 This weekend at Carlisle bike show