So after 7 weeks in a cast with a broken leg, I got the cast off a few days ago, and I have started riding again. Still some pain shifting, and when shifting my weight around, but not too bad. To be honest it hurts less than freaking walking.
So late after noon I took off and met my friend Bear and we followed the Cleveland Metroparks starting by first running North through the Cuyahoga Valley. Once we hit Lake Erie we stayed along the shore through Downtown Cleveland, stopping for a few tourist pics at the touristy spots. Heading east to Willoughby, taking Chagrin River Rd South and down into the Chagrin Valley.
Was actually kinds nice just tooling around still staying somewhat close. Nothing a couple ibuprofen won't fix.
It was hot and muggy anywhere and anytime the sun came out, almost unbearably so.
A lot of the area we rode was in deep shade, which helped a lot.
In the Cuyahoga Valley, at an old barn, stopping to drink water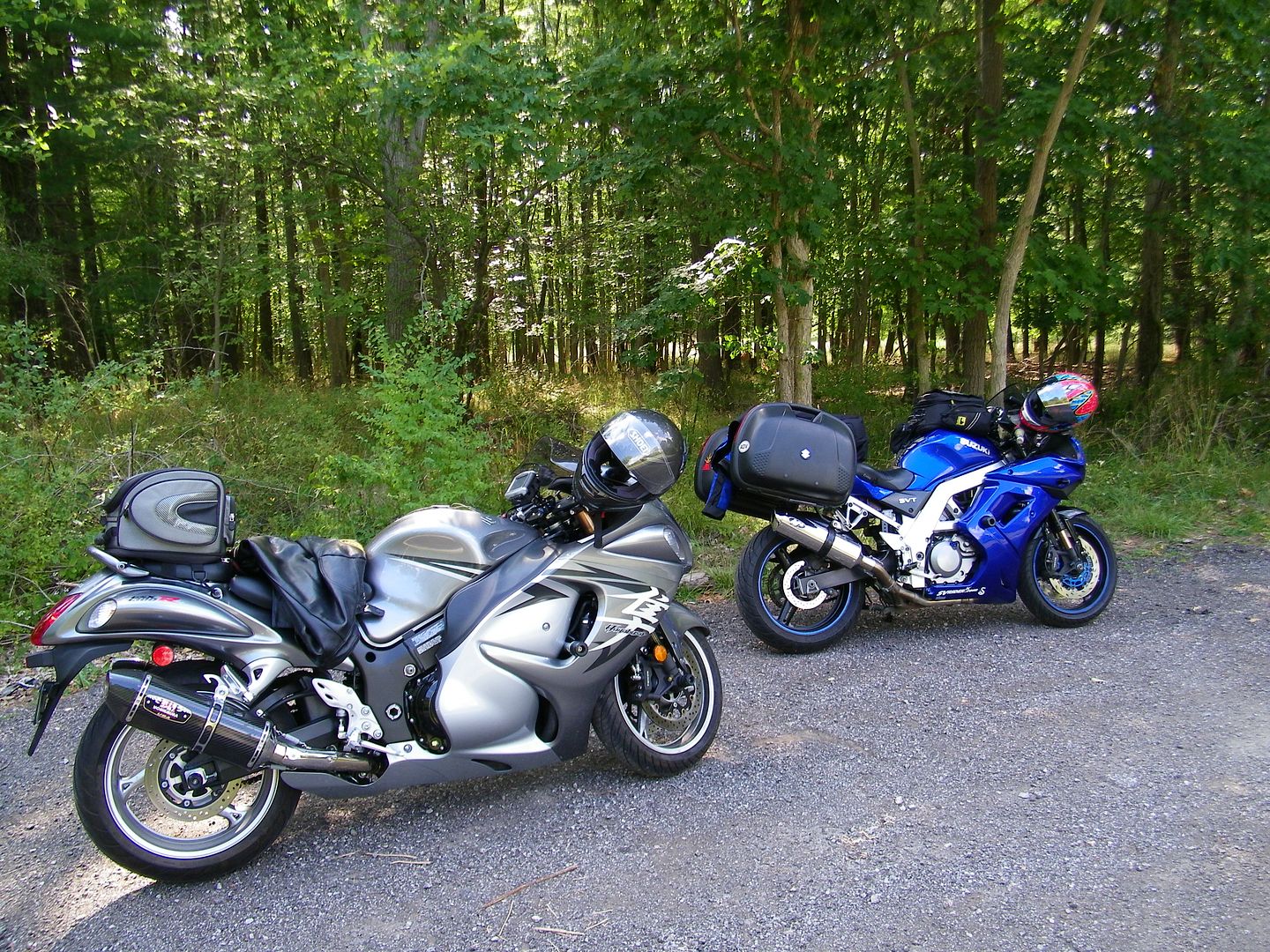 Our destination the shade in front of the old barn.
Somewhere in the Metroparks along the Rocky River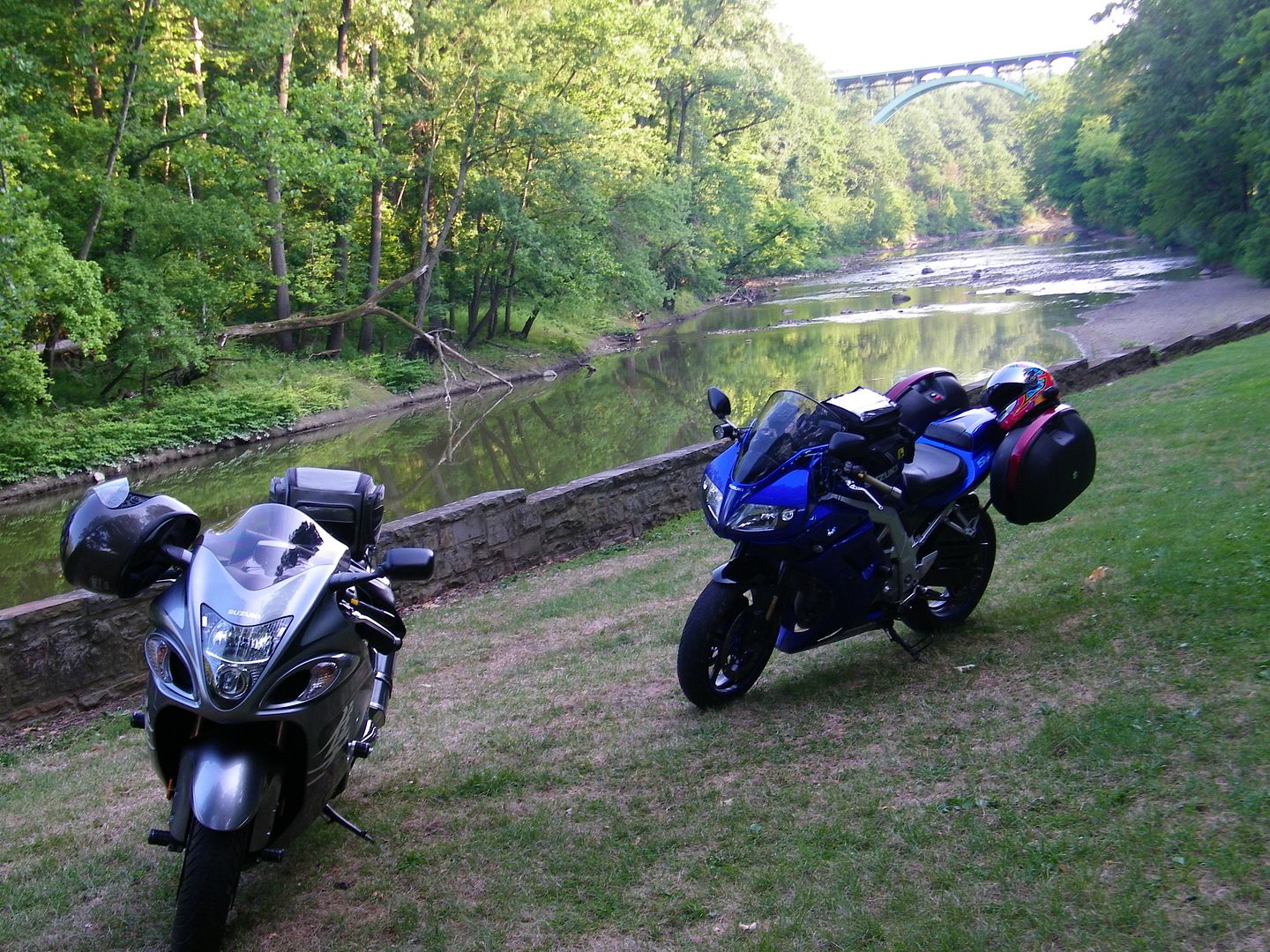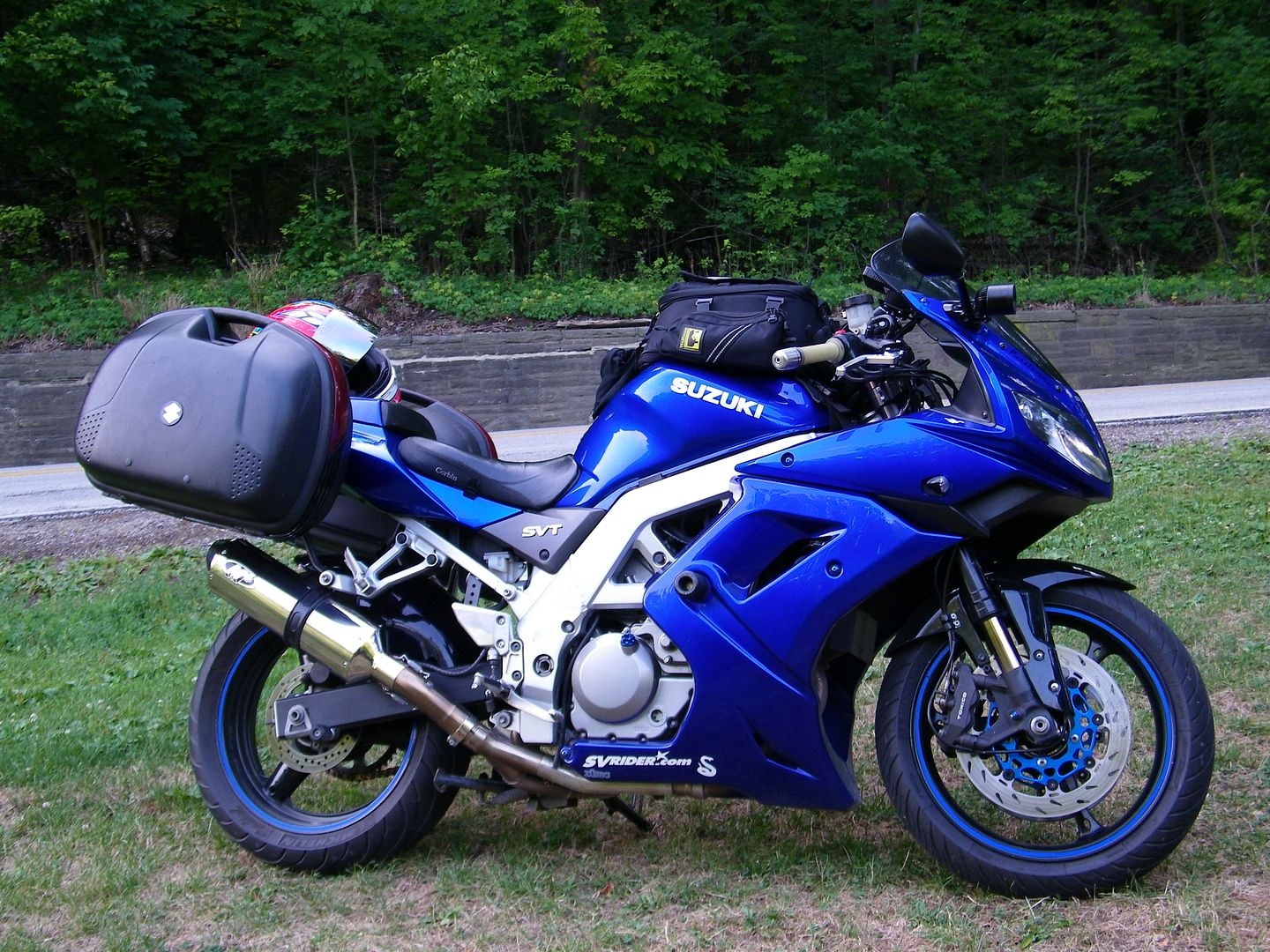 Downtown.
Things'll be waiting for you.
Bear says peace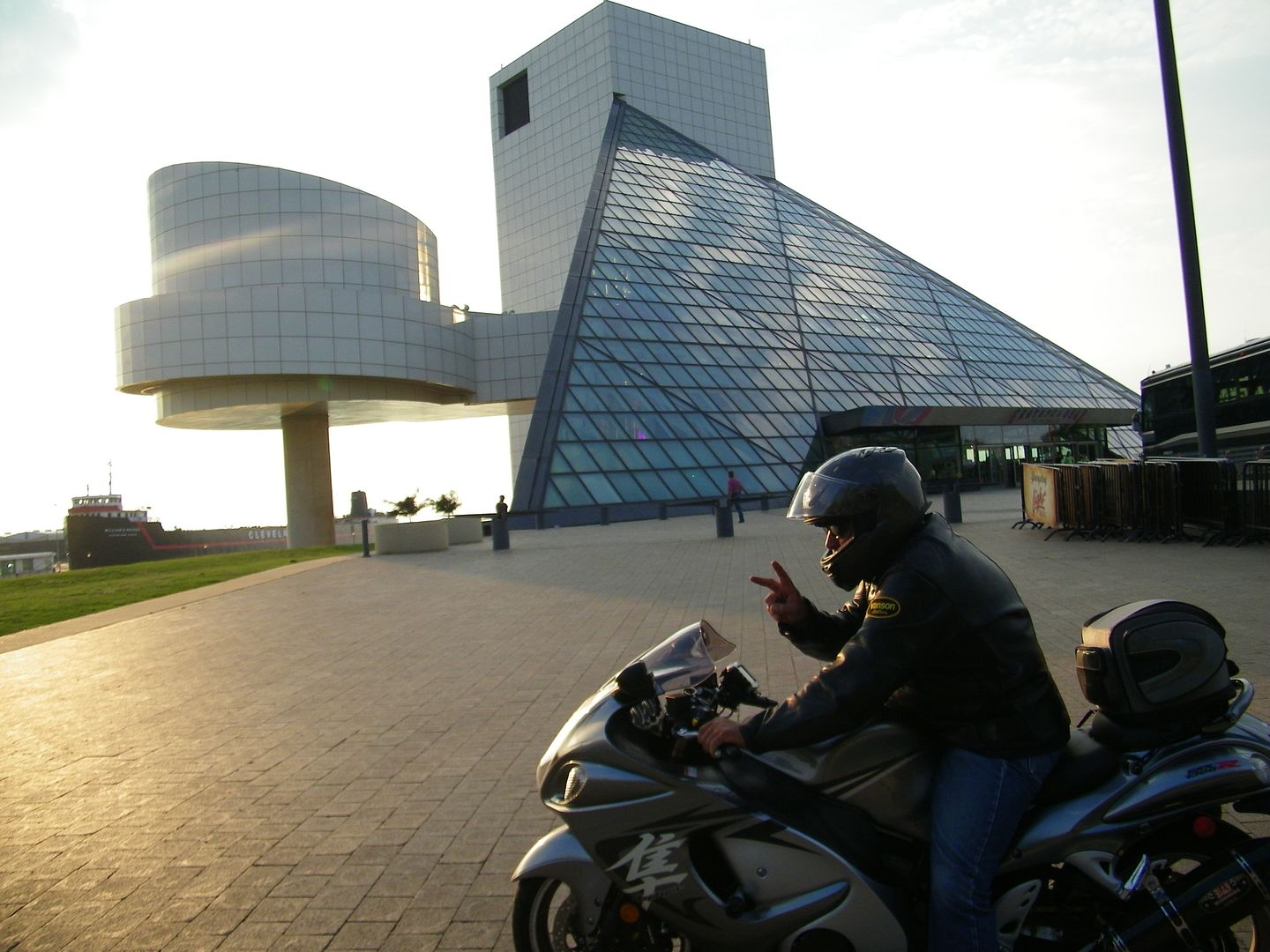 Ate at some dive next to the Chagrin River Yacht Club (was actually pretty good )