Discussion Starter
·
#1
·
There was a Race Tech shock thread a couple weeks ago and instead prolonging the "does it exist" and "what is it" topic, let's start fresh.
-
I had the gold valves and springs from RT installed almost 2 years ago, but I was holding off on the rear shock until I could afford to "do it right".
I initially have been looking at either a Penske or a Ohlins, until I saw the G3-S in a Motorcyclist Retro add back in December, and knew at that time, that whatever RT did, I was going to try it.
Thanks to the miracle of having paid far too much in taxes during the year, I received a healthy return and now I'm off the Internet to buy a shock.
The lead time on the order is normally 1 week, but Todd, the guy who leads the custom shock development and shock building was out with an injury half way through the week and had to delay delivery. (hey, it happens... no worries)
So I got the call on Thursday afternoon to bring the bike into their shop on Friday morning to leave it with them for 4 hours.
It turns out they have a new high rate/low rate compression remote reservoir and they needed a bit extra time to complete the final construction and settings.
Friday morning I dropped off my SV and I met Todd to discuss my riding habits and style for the sake of the rear shock and rebuilding the front again to work with the new rear.
After a day of furniture shopping with the wife, I got the call to head back over and pick up my bike. I was so excited, the only way to describe me was giddy.
When I arrived, they waved me on back to the shop floor where my bike sat waiting for me. Todd came out and took me through the basics of where all the adjustments are located.
"For now, everything is dialed in for you. Don't change anything until you get some good seat time, when you're ready to start changing it up, give me a call and I'll guide you on what to do, or stop on by the shop."
Cool!
Since this thread is useless without pictures, here's some shot I snapped in the garage this morning
(I like to think I have a protective coating of grease covering all moving parts. I do not think of this as grime, dirt or filth.)
The two flat head screws are the low rate and high rate compression adjusters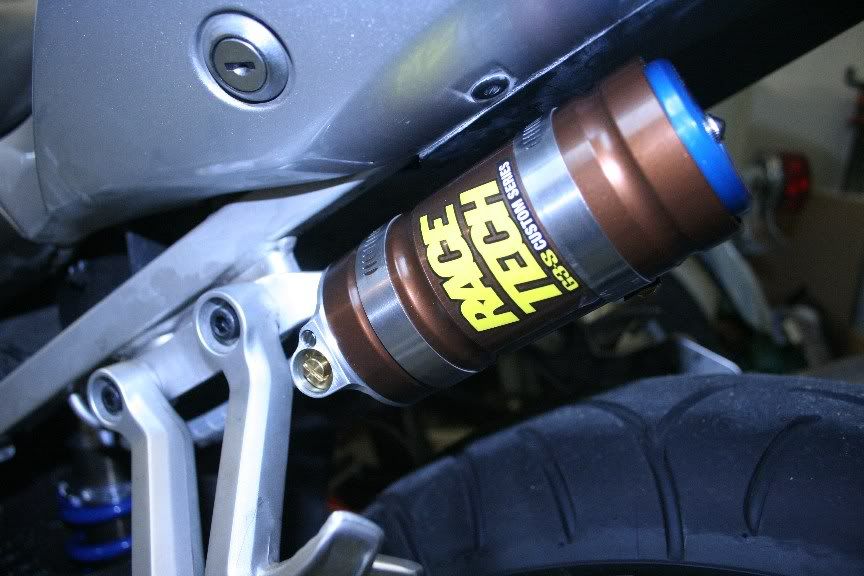 The finger twist nut is the rebound adjuster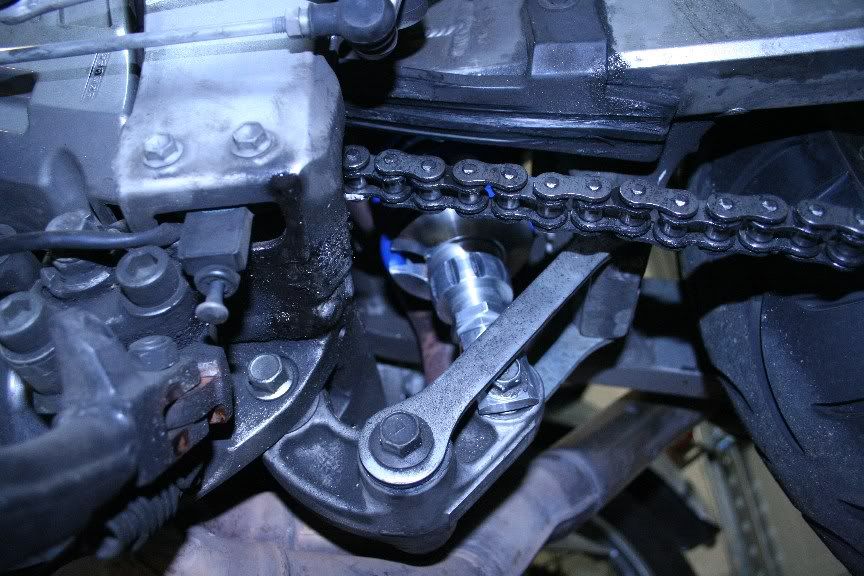 The hex nut is the ride height adjuster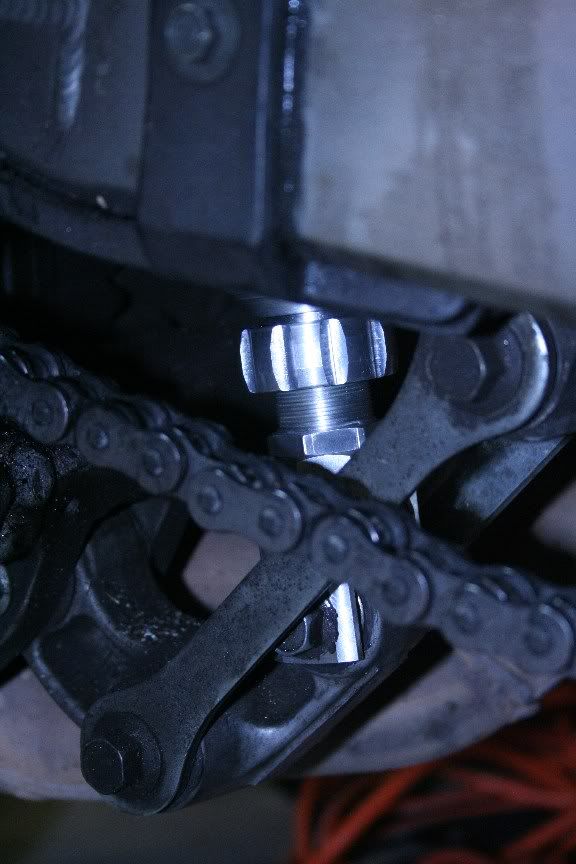 twin ring preload adjuster and remote reservoir mounting braket a la Race Tech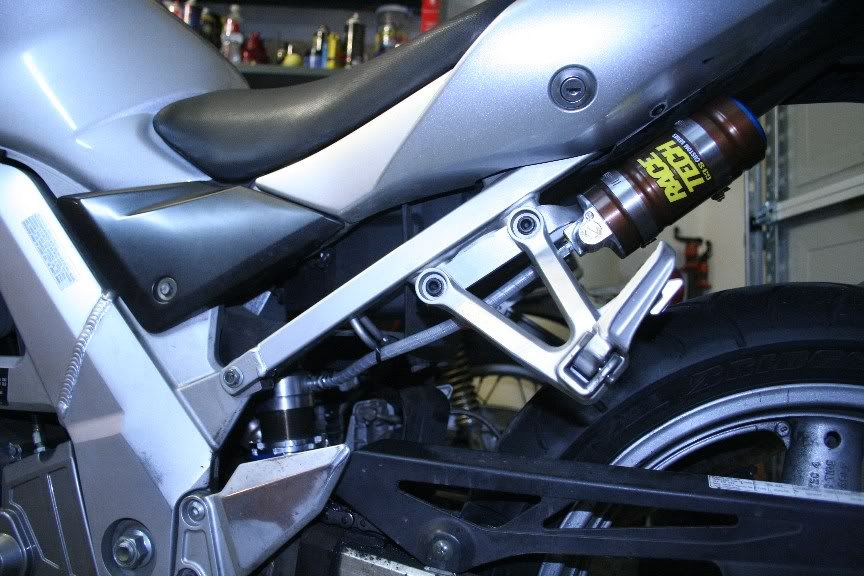 Wide Angle shot