Discussion Starter
·
#1
·
Well Ive finally got around to starting on my 99 sv which I planned on doing a couple months ago, its just been so darn cold and most of my main parts have finally arrived so I did a little work this weekend.
This is after the first make-over happened, I didnt spend a whole lot of time on it I just mainly wanted to ride. Only had around $1100 in it once it was going, since I bought it wrecked.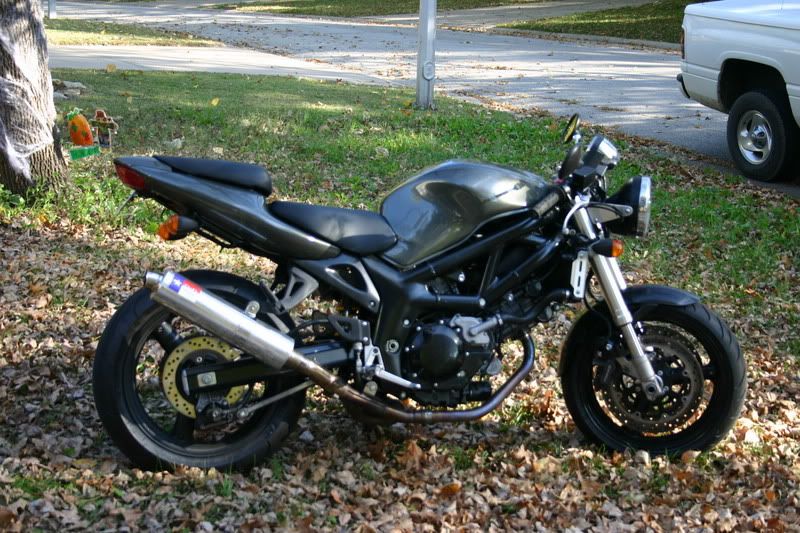 Which leads me to this point and time, I got my home-ade rearstand finished and working so now we can get some spacers made to adapt the bandit wheel. I also relocated the ignition switch to inside the frame as well as made a couple headlight brackets from my new v-rod headlight.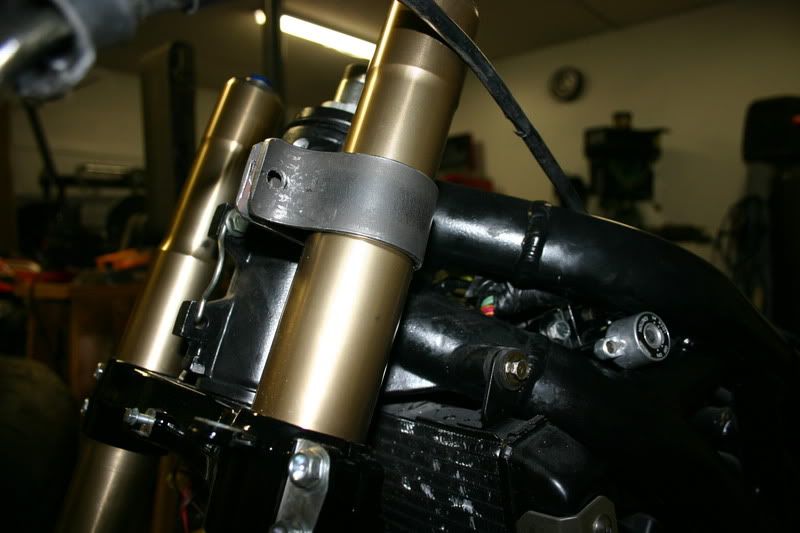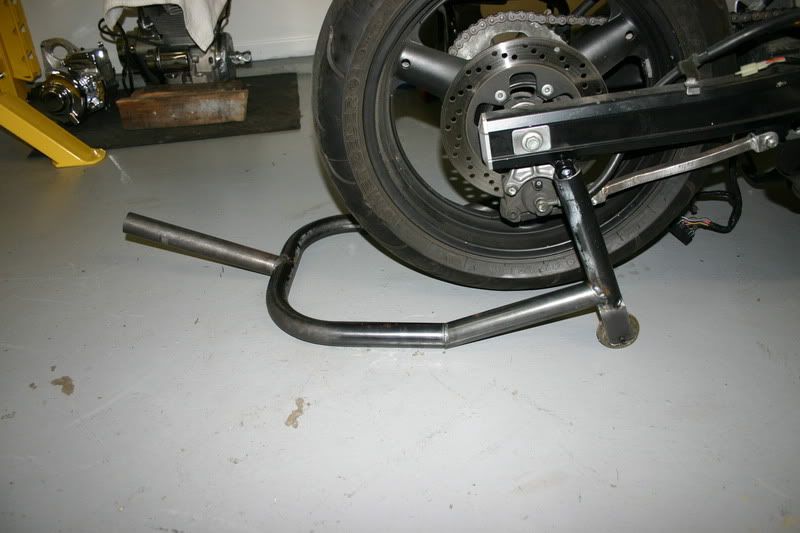 Everything feels like a cluster right now, but hopefully it should all come together good.
Mods are going to be
-v rod headlight
-07 gsxr 600 forks
-07 gsxr tail (with new subframe)
-03 bandit wheel with 180 dunlop qualifier
-custom dual exhaust
Once I get all of that done I will just gather up all the nice looking odds and ends
Also heres a teaser of whats also going on in our garage, Its not my style but hey I still think it looks pretty wicked!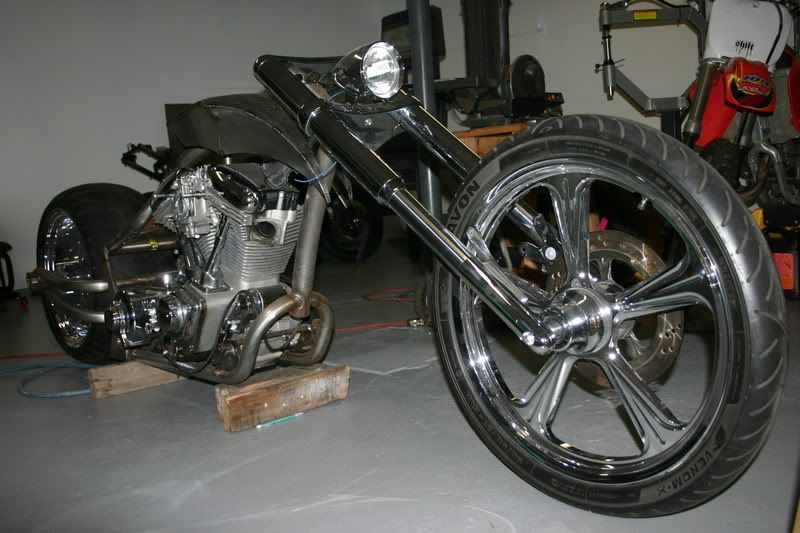 I cant say enough about this site though, Ive been kind of a long time lurker and without it I wouldnt of even got the sv in the first place