Discussion Starter
·
#1
·
Hi everyone, thanks for dropping in for a look.
I bought my first SV a few years ago and slowly started to perform modifications to it after a year or so of ownership. I thought I`d stop tinkering at some point, but as most of you know, once you climb aboard the mod train... you can never seem to know exactly where to call your stop.
I then got a steal of a deal on a second SV and decided to set one for the street/trackdays and the other for touring.
This is in some sense an ode to SVRider as most mods and tweaks to my bike have been in some way, inspired, assisted or previously documented by members on these forums.
A HUGE THANKS
to any and everyone who contributed their time, knowledge or parts to further my SV addiction. :rock: We are very lucky to have such an active and dedicated international community, with knowledgeable experts willing to share their research and hard work for the benefit of the entire community. I have certainly learned a lot and am very grateful.
I`ll end my intro/rant with this missive to Gen 1 owners; "Keep the Gen 1 community alive! Keep posting and helping fellow Gen 1 riders to keep us from becoming a dying breed too soon!"
If any one has questions or comments feel free to post in my "
Ode to SVRider - Build Discussion Thread
".
I'll keep on updating this thread now and then with updates on my latest changes.
Now enjoy a few pics of my SV's evolution! (more to come soon, still need to upload more pics...)
Might as well start with a naked pic...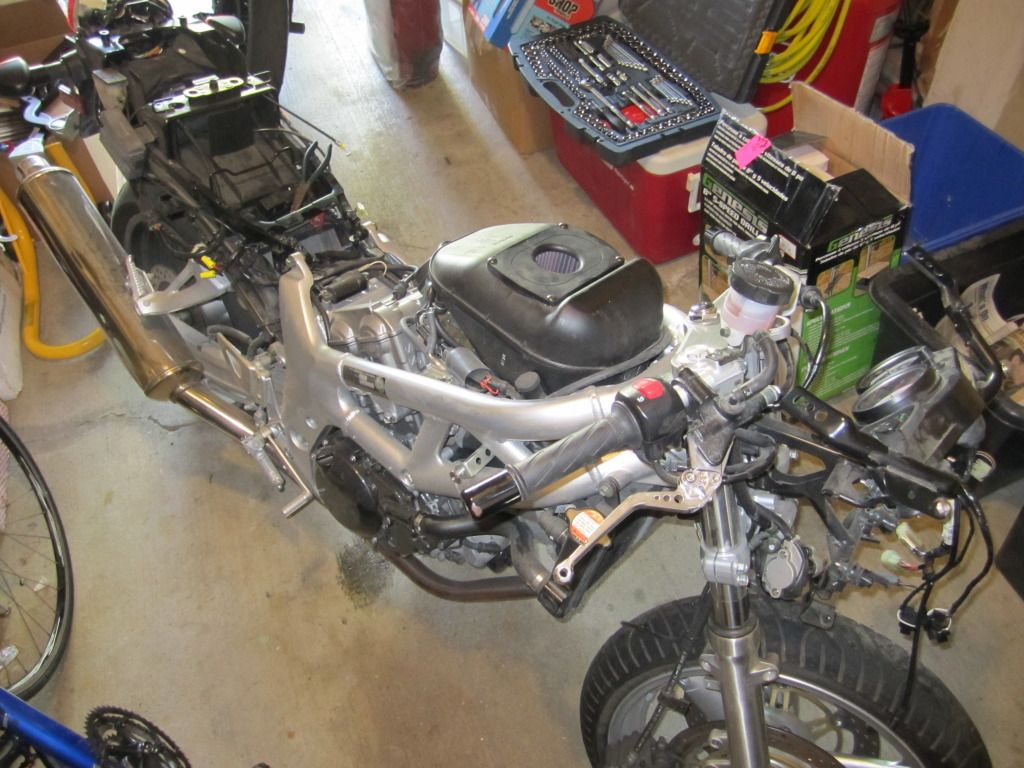 Ready for a fork swap