Discussion Starter
·
#1
·
Hey everyone. I posted a few times on here when I had my curvy. Mostly lurked and read a lot of good info. Unfortunately the curvy had an intimate encounter with an old woman in a corolla. I was luck and walked away... With my fair share of road rash (I will spare you those pics).
The aftermath:
That will have been 2 years ago in November. I went all last season with no bike and then this spring I got back on with an intruder that I got from my dad.
Clean bike but just not my style: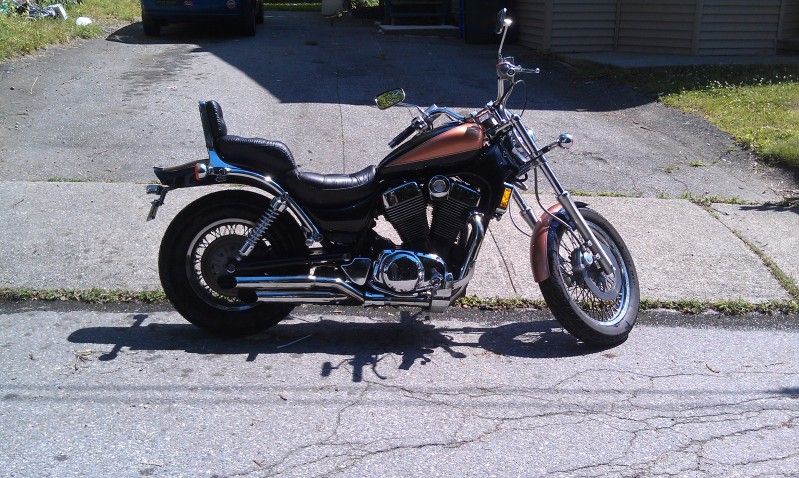 After putting a few thousand miles on it I decided that I had given it a fair shot and still hated it.
Cue the new SV: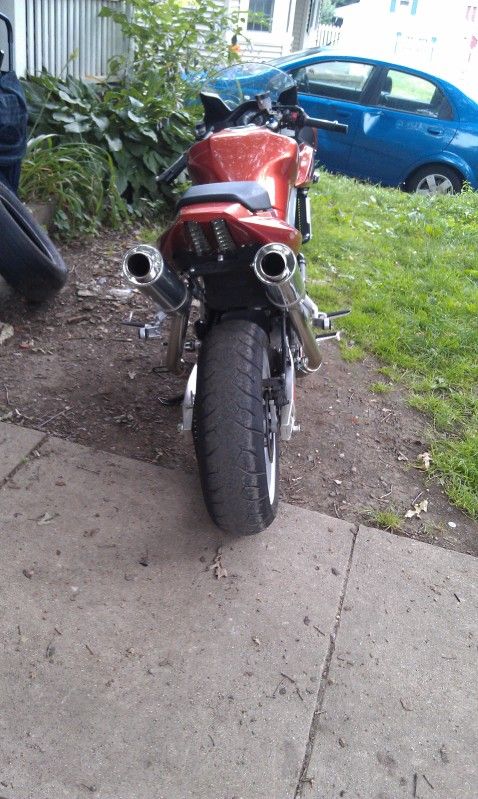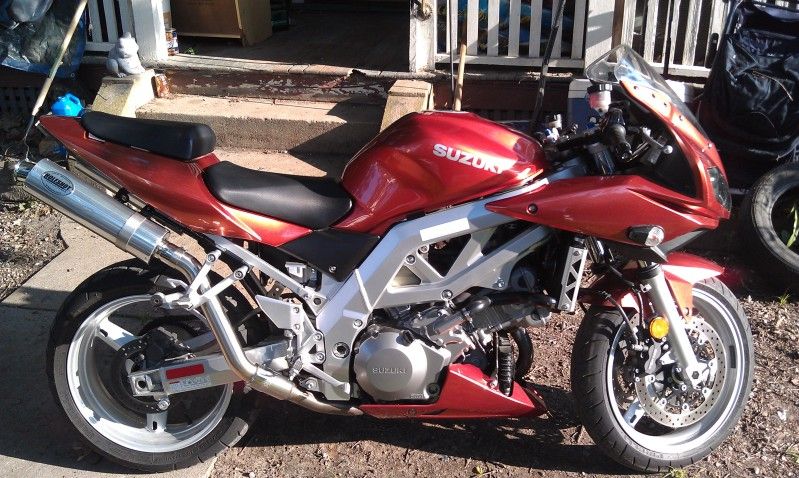 Love this exhaust!!
The monster sticker was promptly removed. I like monster but that green clashed sooo much with the copper bike.
My only plans are to change out the ugly and dated looking flush mounts for some led ones. Otherwise I will do the necessary maintenance and ride the hell out of it.