Discussion Starter
·
#1
·
I just got my father's 84 Honda CX650E into our garage, and lightly cleaned.
My Dad passed away 2 months ago and I plan to restore and use his old bike as my street bike as a kind of memorial (the SV's track only now).
It's been sitting since 1994 in a unheated/winterized garage when Dad had an accident that spooked him and he never got back on, so there's going to be lots of work but we'll see how long it takes. First step will be to get the heads off and see what's what with the engine (people claim they're bullet proof in the GL650's) and that should give an indication as to what kind of time frame I'm looking at. Hopefully I'll have it up and running next summer, but in 2014 it'll be 30y old, so that works too.
As it is now: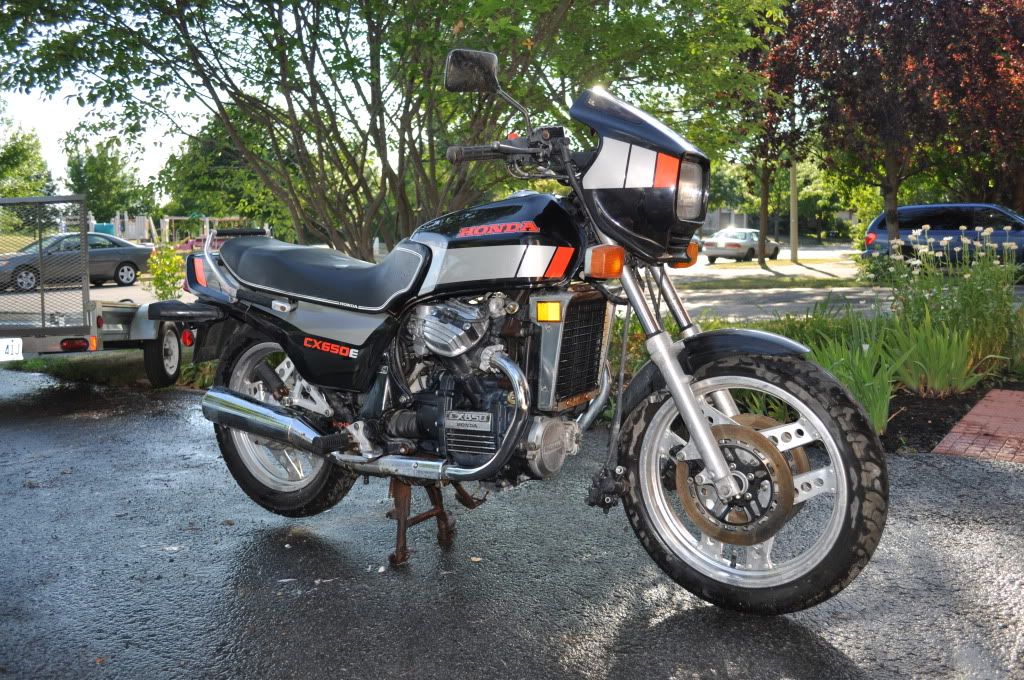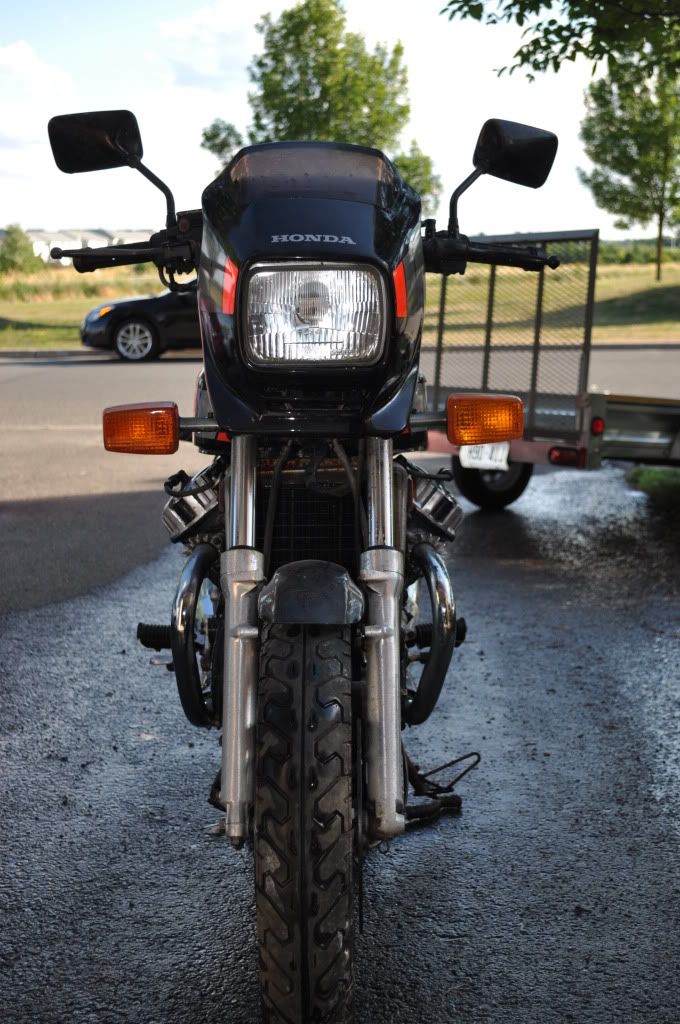 And thanks to my Dad always being the practical engineer I have the original service manuals and even the parts microfiche! So I'm in better shape than most rebuilds.
And when it was brand new in '84, with my Dad, Sister and myself.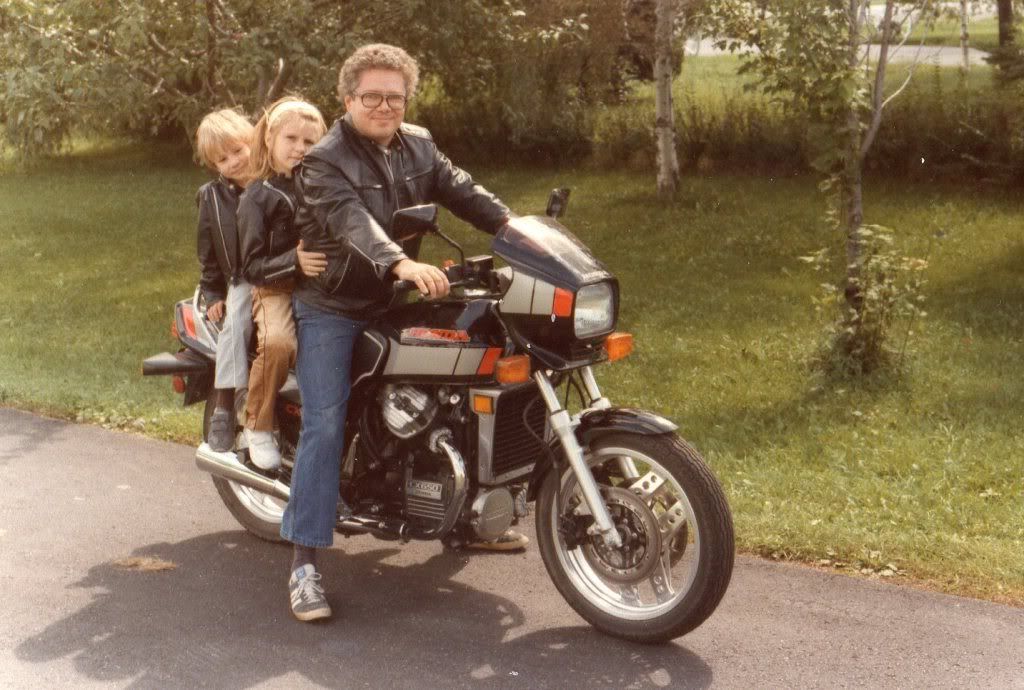 I plan to track the restoration on the build forum:
http://www.svrider.com/forum/showthread.php?t=160849