Discussion Starter
·
#1
·
So most of you know that I'm a teacher and summer leaves me a little short in the cash flow department so I usually start buying up bikes, fixing them and then flipping them for a profit or I just end up keeping them and riding them a while and then selling them. Anyway here are my 2 latest deals for the beginning of this year.
First is a DRZ110 that kicks over and has compression but won't fire. It could need a top end in which case I'll be putting a 143cc big bore kit on it and calling it a day or it could just need a valve job or maybe even just a spark plug. The kid just wanted it gone. I gave him $150 for it and put it in the trunk of my car after removing the forks and front wheel.
The next one was a real find and I'm not sure which direction I'm going with this yet. It is a 1986 Honda CR125 in great condition for its age. The guy said his son was riding it and it just stopped and now the kick start is locked up. It rolls in neutral but with the kicker locked up I can't tell if it is piston seizure or just clutch related. Might just be a broken kicker gear. I'll know more when I tear into it. I got the bike complete with a pro circuit pipe and an owners manual from an 89 plus kick stand and number plate for $350. The pipe itself is worth $150 or $200 and it has some really nice parts like a wave rotor, new chain, and new tires.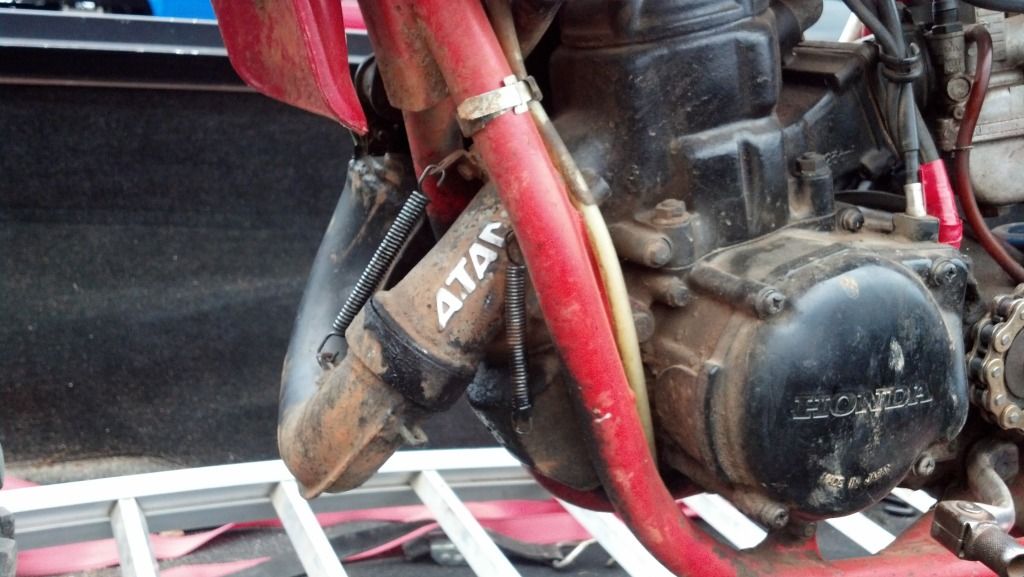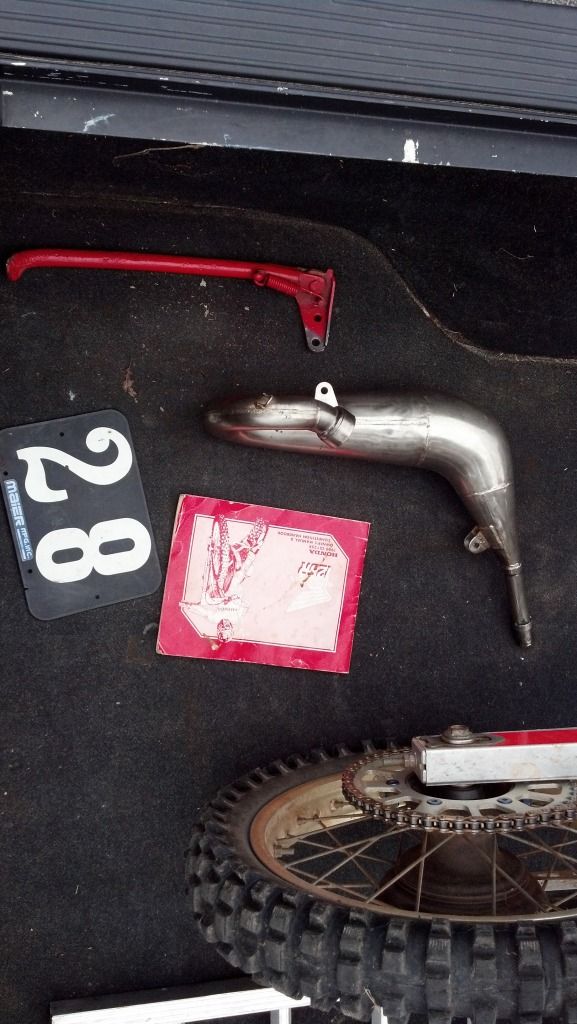 I've only got $500 tied up in both of these right now. I can probably make enough profit off the drz to recoup my money from both and keep the cr for myself but I have a feeling the CR is going to interest a collector somewhere and the right offer is going to force me to let it go. We shall see.