Discussion Starter
·
#1
·
So, a few weeks ago I took advantage of the great price SV Racing Parts was selling the Elka shocks for.
I received a call from Blair when I told him I was interested in ordering one. He was extremely helpful. I would buy from him again in a heartbeat.
While we were talking I mentioned to him how on the Elka website they show some shocks with a red spring. Now most of the SV shocks have been getting blue ones lately...well regardless, I asked if I could get one with a red spring. He said he'd put in the request but couldn't promise anything.
I figured if they could that would be great but it wasn't the end all or be all for me.
Well, on friday there was a box at my door.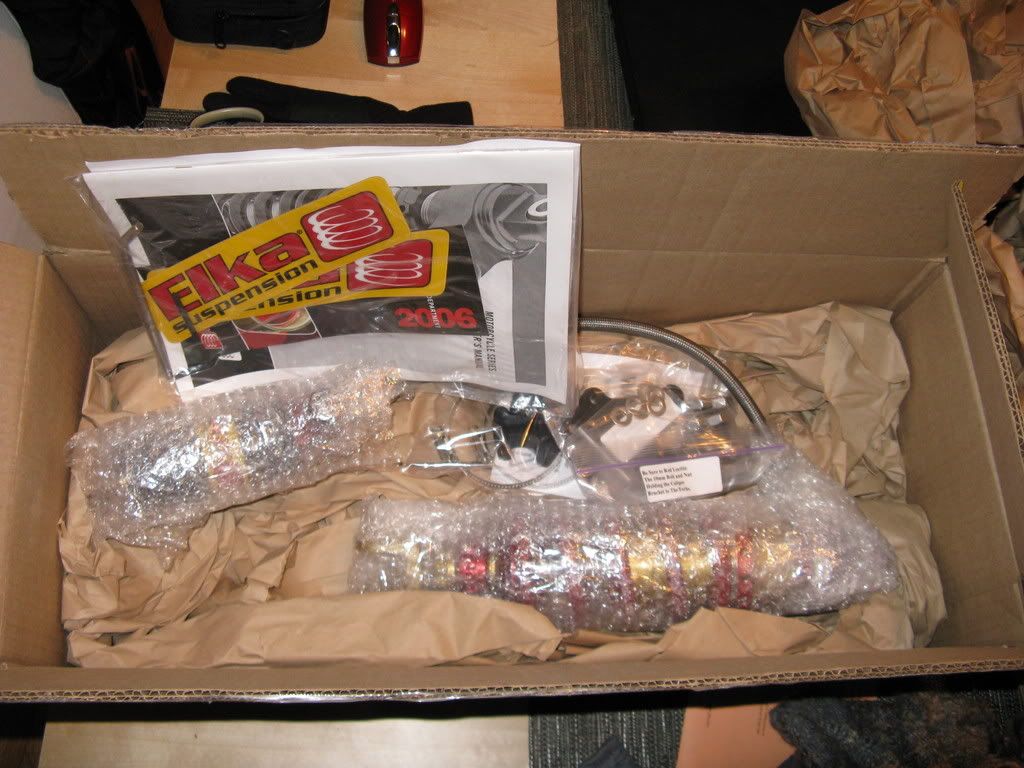 As you can see, Blair put in the request for the red spring and VOILA.. it was on the new shock.
He apologized to me for the delay in getting the shock to me as originaly stated when I purchased it. He said it took a little longer because they had to get the red spring.
Seeing as how the bike can't be ridden in the snow I didn't mind waiting the extra week.
oh and in this picture there are the GSXR brake caliper adapter plates I also ordered.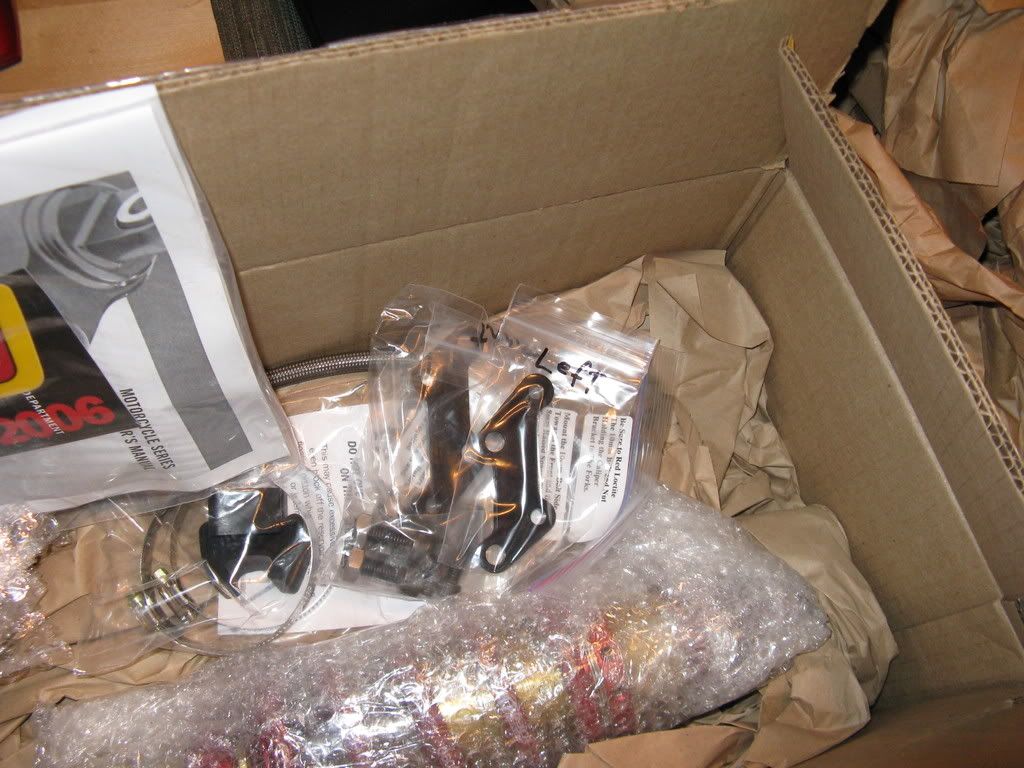 Now, I can't wait to get these up on the bike... unfortunately it will have to wait becasue my bike is about an hour away hibernating for the winter in Zuki's garage.
Once I get this stuff on I will report back.
Oh and if anyone is ever thinking about buying from SVRP, do so... he's got great customer service over there and will help you as much as possible.
Thanks again Blair.