Discussion Starter
·
#1
·
Hello all.
Just picked up a used 2002 sv650 yesterday. The bike only has 2400 miles on it, and it has sat for nearly 2 years. Paid $2150 for it.
The previous owner had dropped it several times, but the last drop seemed to have convinced him to give up riding. The tank is dented, but inside is clean. The forks also appear to be very slightly bent, along with a ding on the front rim. There are some other small injuries, sligthly bent rear brake pedal and shifter, cluster scratched, etc. Nothing major except the tank and the forks. The bike was garaged. It has a two brothers pipe on it (a little bonus). The carbs are messed up as the bike will only idle with the choke on (slow jets must be clogged).
Here are some pics: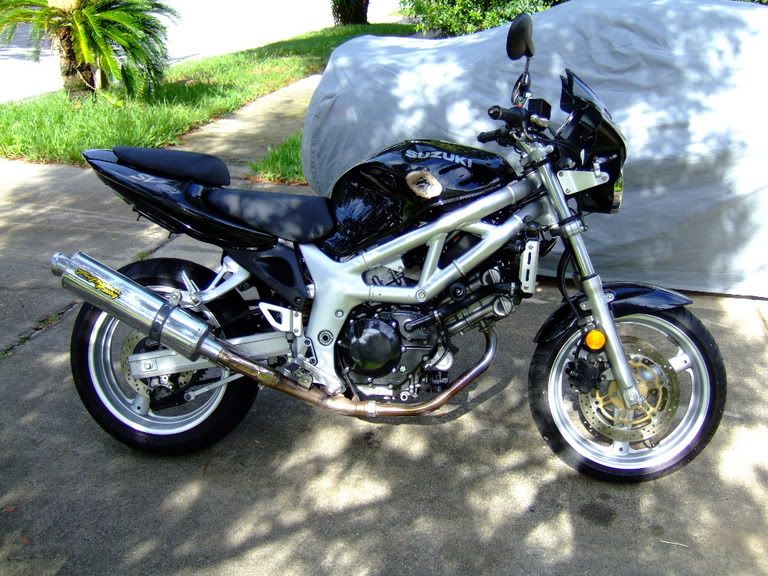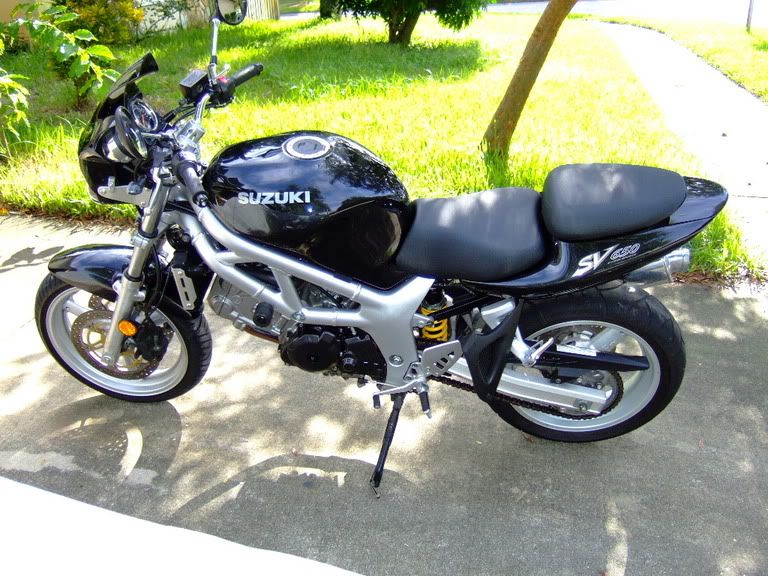 I'm going to repair and repaint, or replace the tank. If I can find a black tank in good condition I would buy it. New prices for the tank are near $500 from suzuki, so I don't think I'd go that route.
Question about the forks. Since they are just slightly bent, are they repairable, or would it be easier (cheaper) to buy a used set and just replace them?
Do you think I paid too much?
Hopefully I'll get it on the road soon.
Mikemo