Discussion Starter
·
#1
·
I've had these bars sitting in my garage for over a year now, and thought I'd throw them on and see how they worked. They're Spiegler Superbike bars, and they have a slightly different bend than the stockers. They are SIGNIFICANTLY wider than stock (3-4" from end-to-end), so the throttle cables would not reach. I didn't want to wait, so I cut off about 1.25" from each end of the bars. They're still 1-1.5" wider than the stockers, so they're now about as wide as the SM2's I had on there. I definitely prefer the seating position now, but I haven't had the bike out more than just a quick trip around the block.
As far as the install goes, it went fairly easy after the bar was cut down to size. I did choose to drill the control mounting holes as opposed to shaving them off. The excess length of the bars went to good use, though, as I now have cool aluminum tank spacers instead of the ghetto-fab spacers I was using (anyone who knows me will know what I mean). Here's a couple picks I took just before my camera batteries died: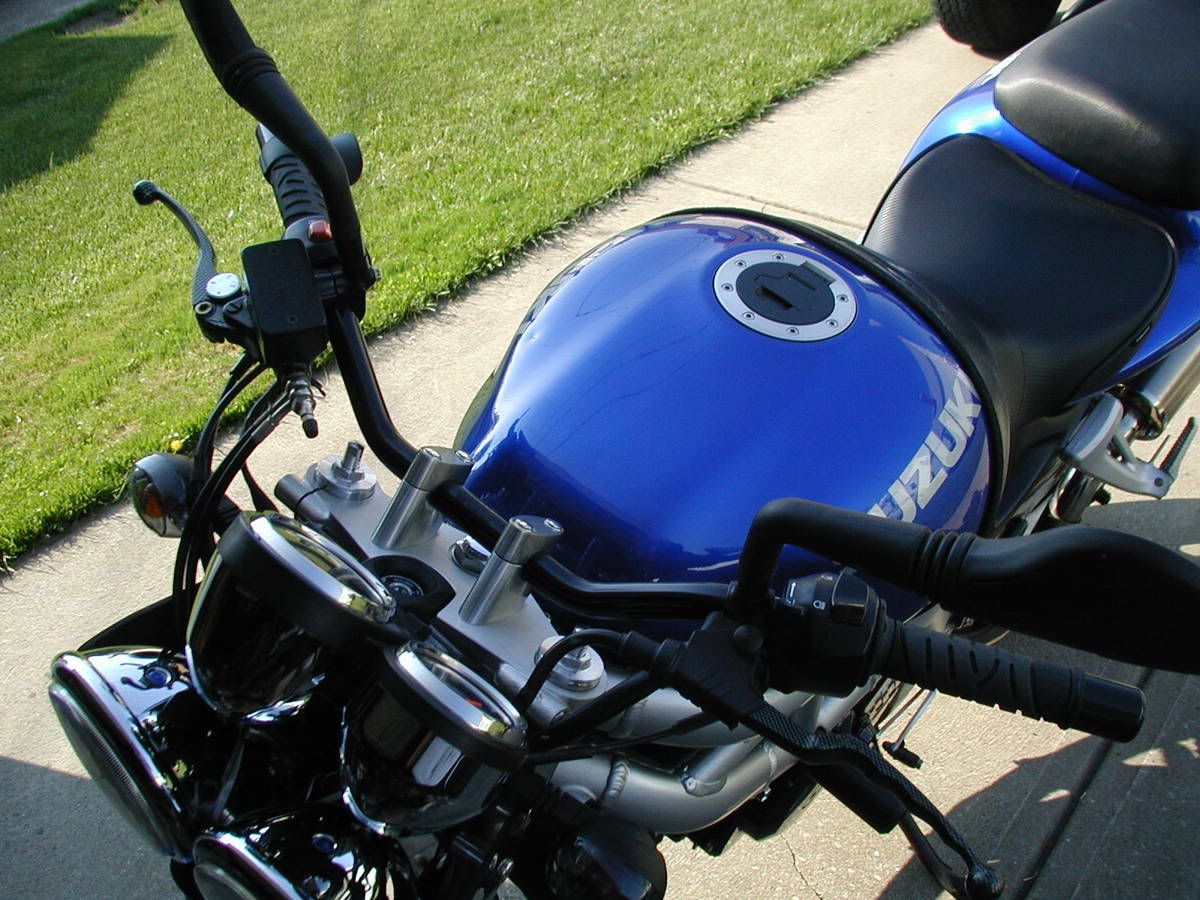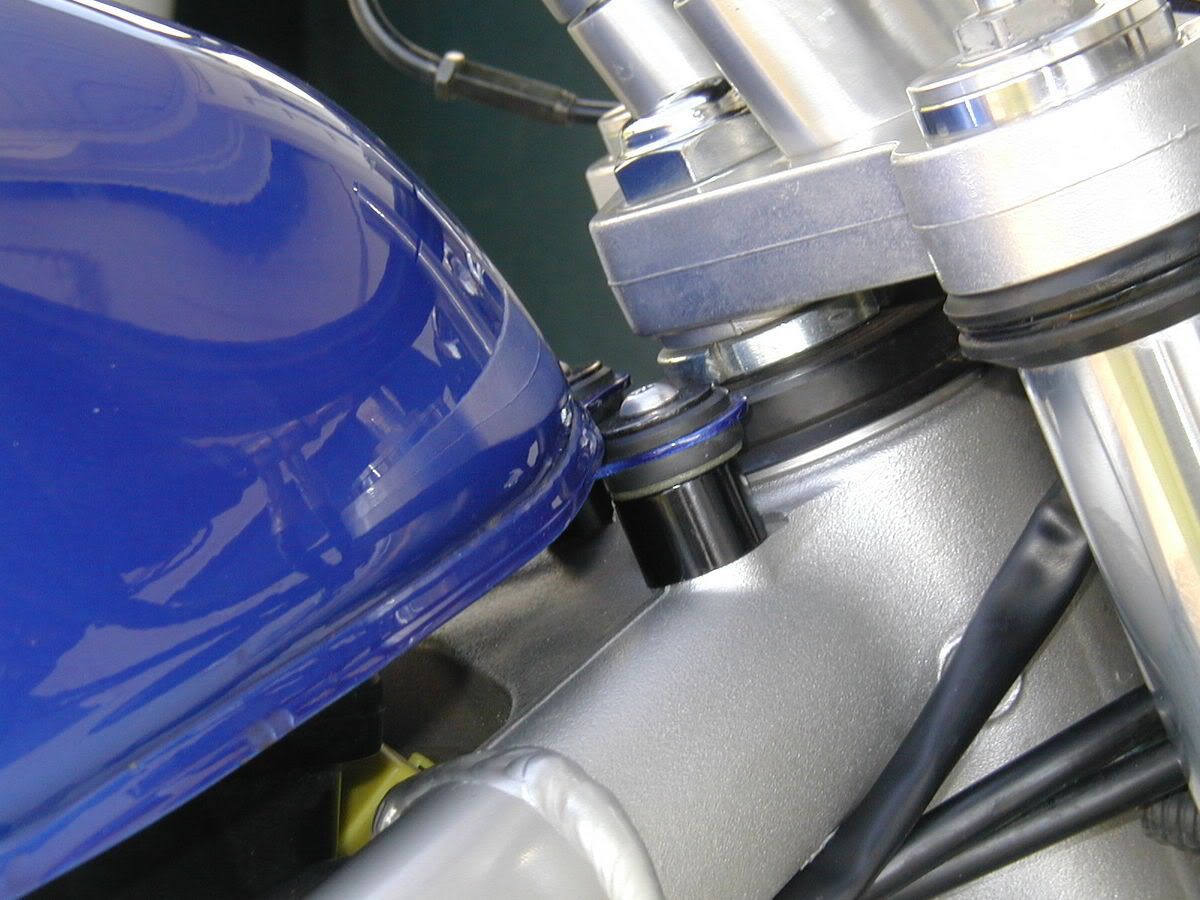 I'm really liking the looks of the black bar, especially since I've been systematically blacking-out choice parts of my bike. It should be much nicer for long cruises again, but I wonder how much feel I'm going to lose in the twisties. We'll see.