Discussion Starter
·
#1
·
He everyone, I have a 02 sv650n that wont run.
I took a 2 hour ride saturday and another 2 sunday and tried to start it up when i got home today, and it wont start without a full choke and it wont idle at the correct rpm(1200rpms instead of 3000 normally). The bike rode perfect all the way before, the only problem was some back firing while the engine warmed. I had this problem before and a mechanic said it was just carbs clogging up and put something in my tank to clean them out, and told me the engine was very cold natured and took about five minutes to warm up so i always allowed it plenty of time to warm up. I have no clue what to do and need help badly because the closest suzuki dealer is 2 hours from my house.
Thank you everyone. I truely appreciate any advice/help you can give.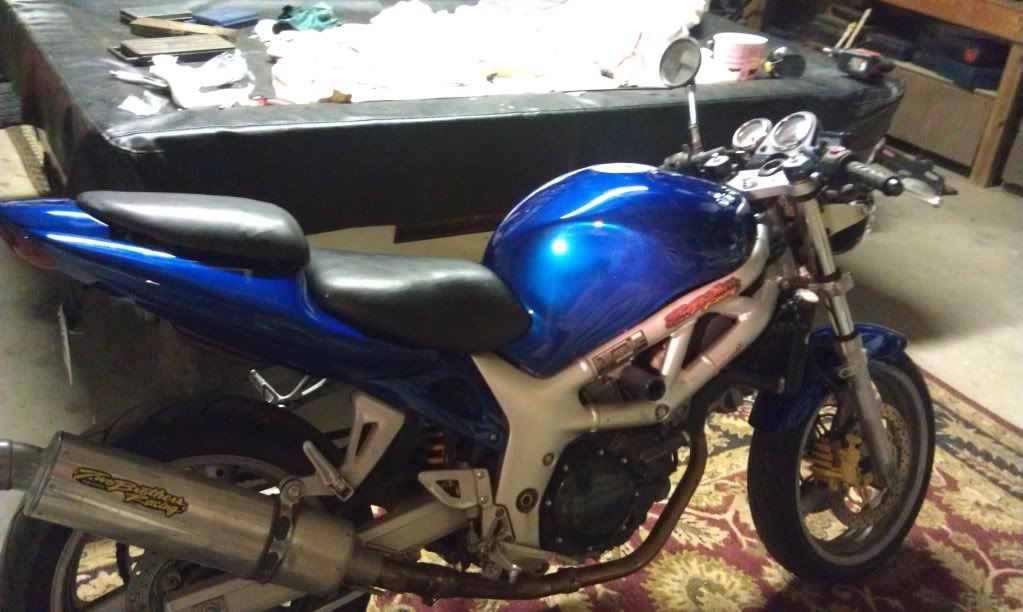 my baby that wont run