Discussion Starter
·
#1
·
I finally got started tearing my bike apart for the winter. I've got a set of convertibars, SRAD triples, SRAD axle, srad rotors, srad wheel, and hopefully a set of R1 calipers and 04/05 750 forks being shipped to me.
Also yet to be puchased is an XB9R front cowl with DB smoked screen, 55 watt DIGITAL HID kit, stainless lines, spacers for rotors and/or calipers, twf top bearing, gas tank, naked gauges, rear sets and tires. I'm on the lookout though, even though some of it will wait until christmas since I am hoping for my family members to chip in!
Now, on to the pictures.
To start off with, here is the before picture: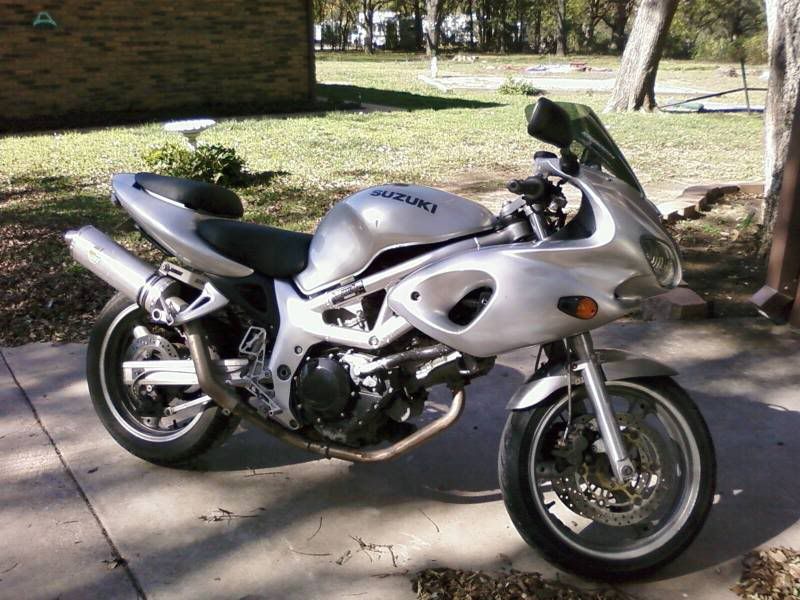 First things first, I bought bike stands. Crappy phone picture but you get the idea.
I started with removing the rear sets. Mismatched and rigged by previous owner. Anyone ever heard of Pro-tek?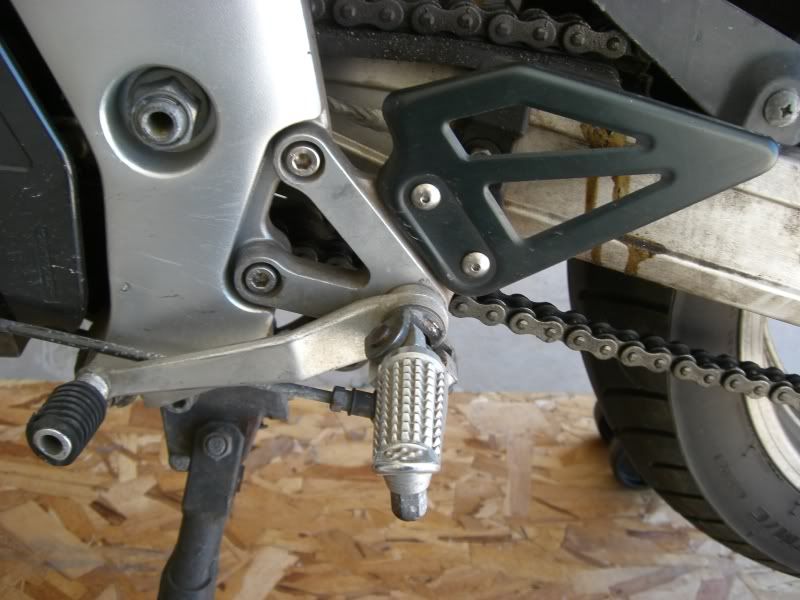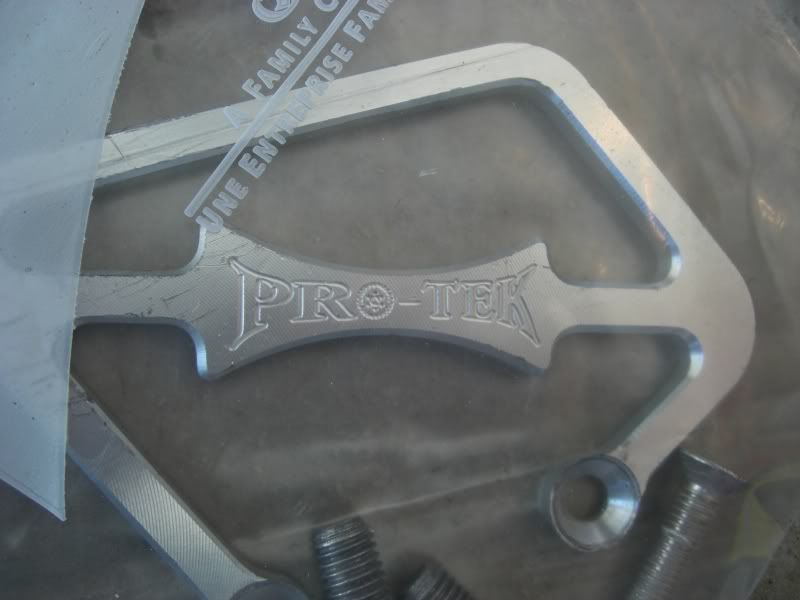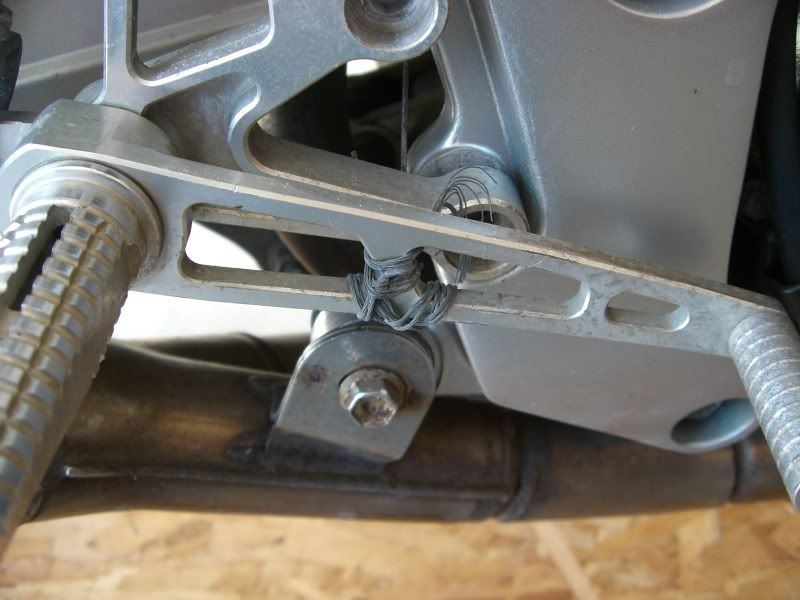 Next, I gt the battery on the float charger.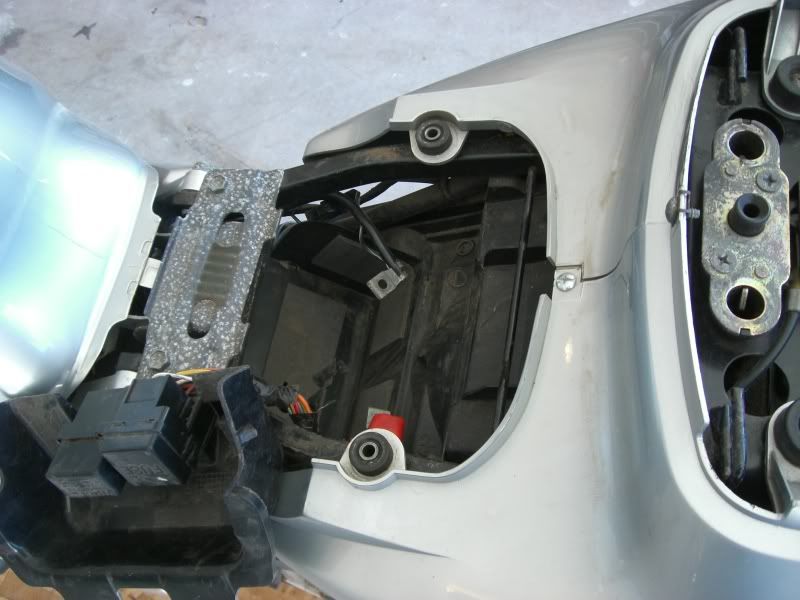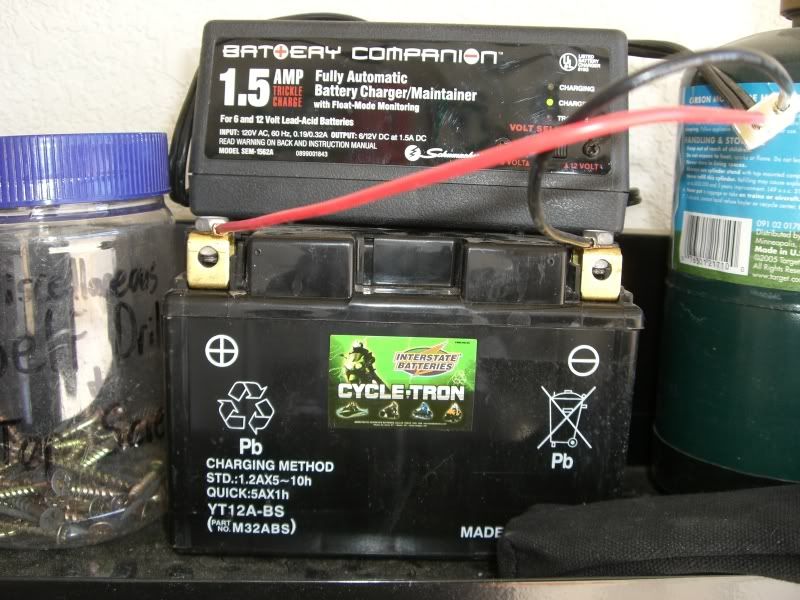 Next, off came the rear plastics and brake light.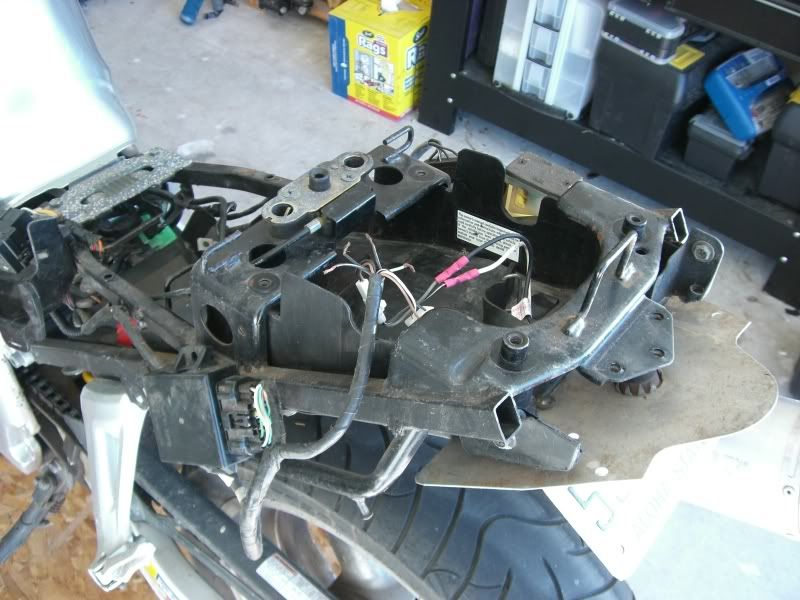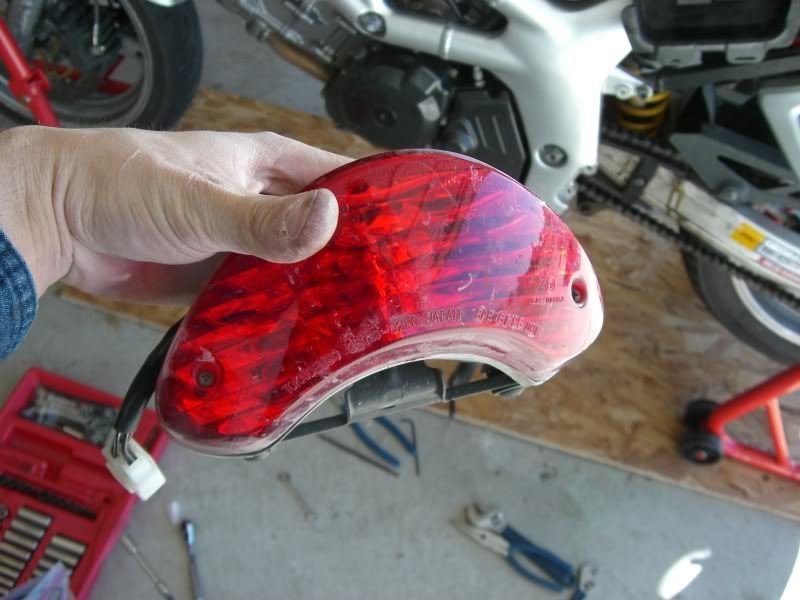 Then I removed the rear subframe and tank.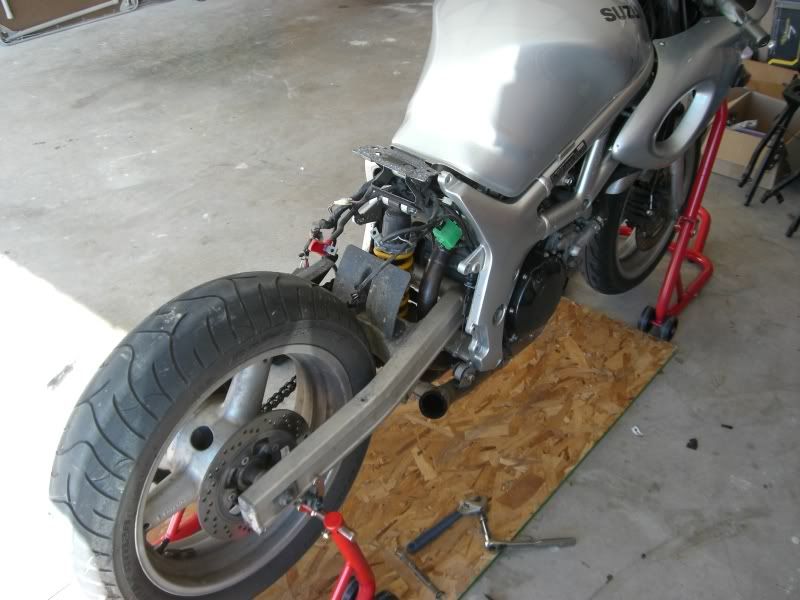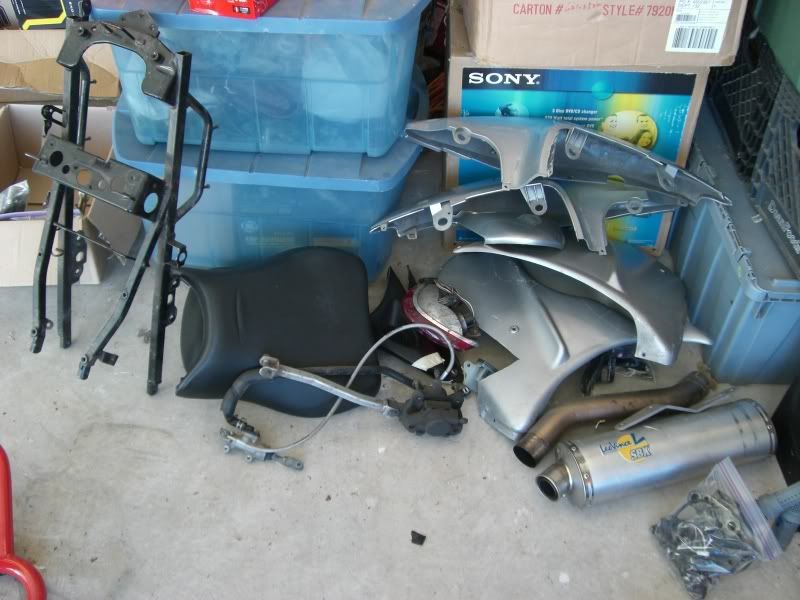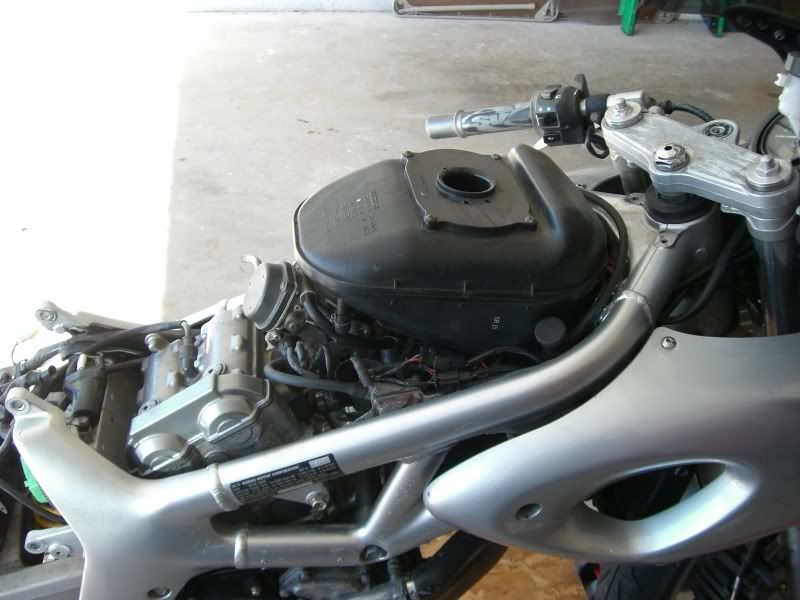 Thus far, I'm down to this.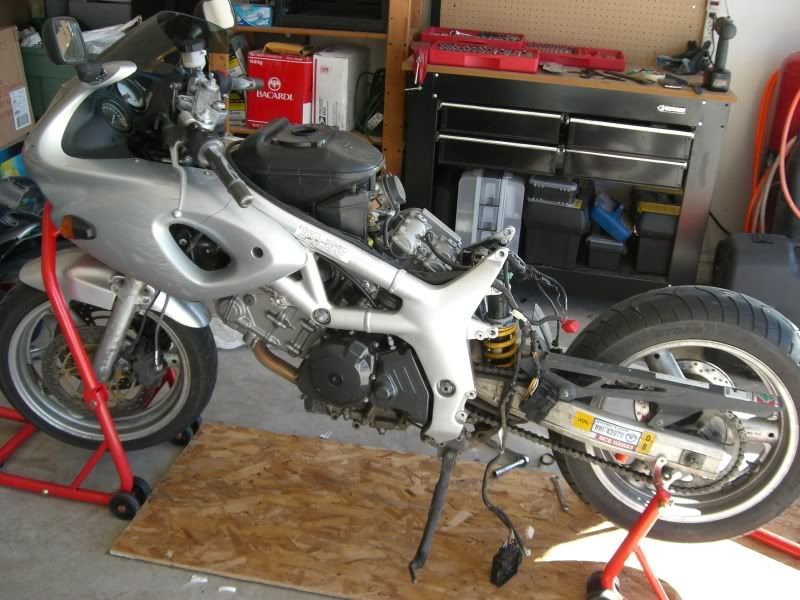 Next up is the front plastics.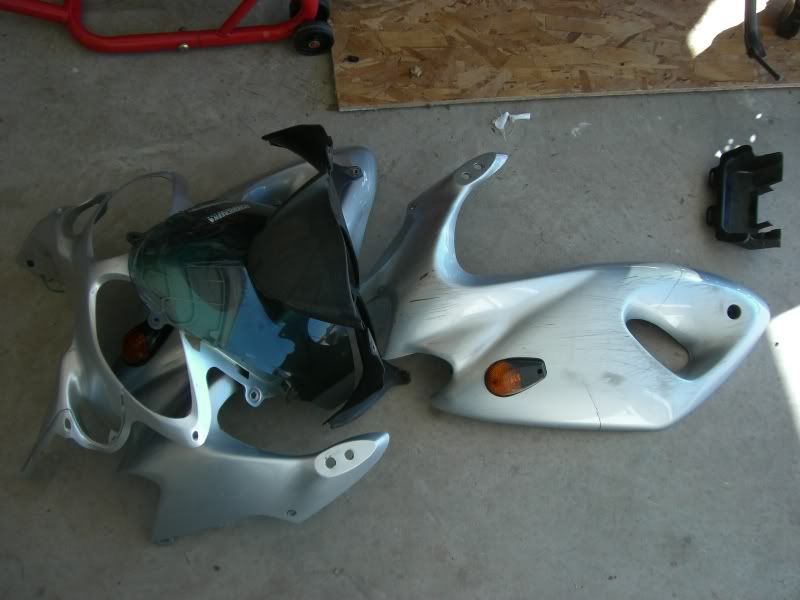 Then the gauges and headlight were removed.