Discussion Starter
·
#1
·
I really wish that there had been a build forum when I bought my SVS around two years ago. There was not. So I've already made a lot of progress that is un-logable. Not the biggest deal in the world. Worse things have happened....barely....
Since I bought the bike in Feb of '08, I have done a few modifications to start to get it the way I want it. It's coming along. Performance wise, I've swapped out the stock bowl-o-jelly rear shock for one from a ZX10r. I had a Holeshot slip-on for most of the bike's life (with me) but I JUST finished installing my new Renegade Carbon Duals. There is no better sounding exhaust for the SV650. Hands down.
The guy before me managed to lightly drop the bike on both sides, coincidentally giving me the excuse/opportunity to paint my bike white. I'm pretty sure looking at Nudist's bike on the top of the screen was the biggest contributor to this. At any rate, it's not bad for a rattle can job. I think I'm going to redo it when it warms up a little bit.
I'm waiting for Luis to get my parts back so that I can install this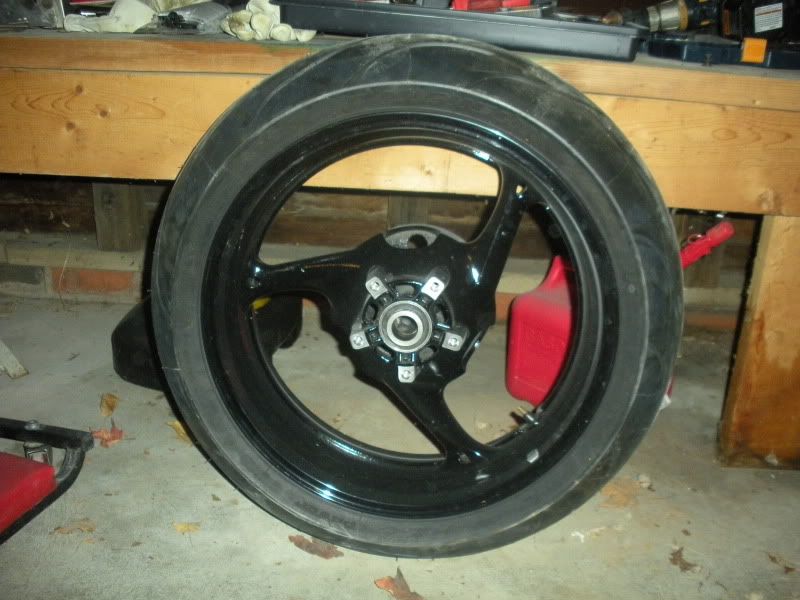 I'm most excited about this mod. I simply cannot WAIT to lay down a larger footprint in the back.
This is how the bike looks right now.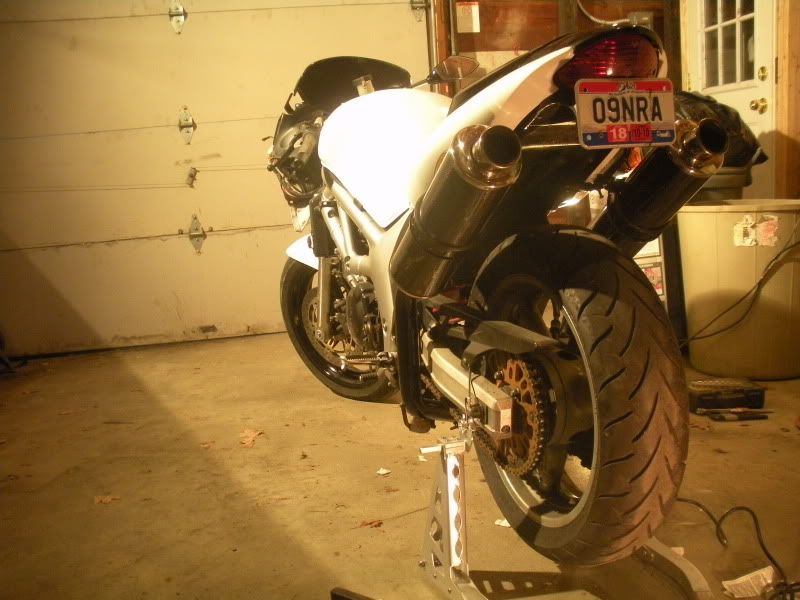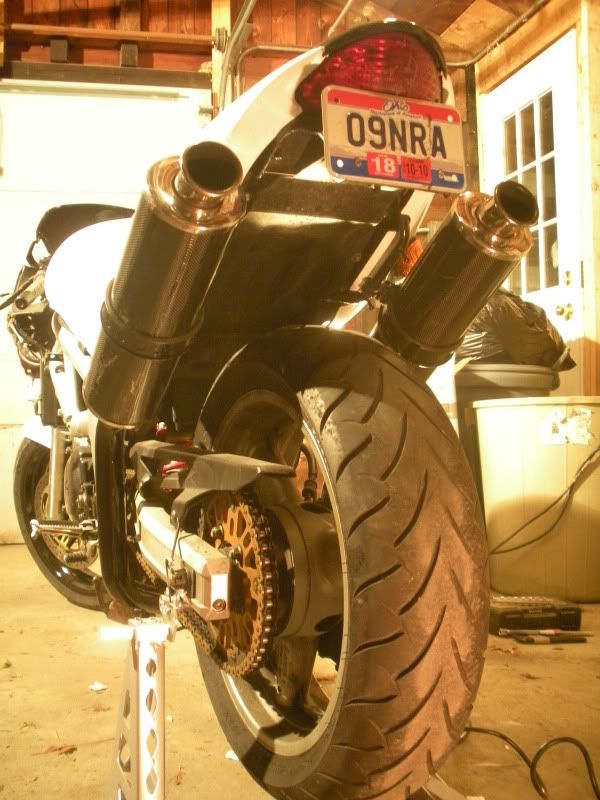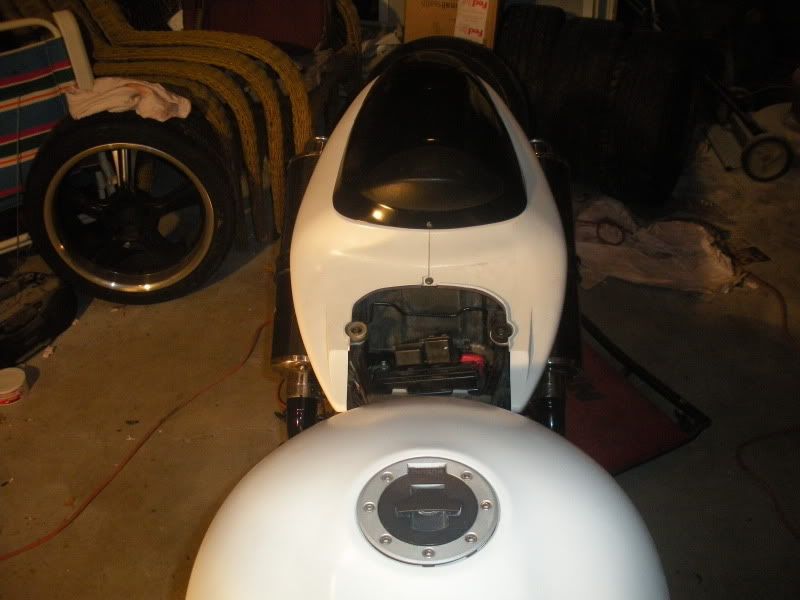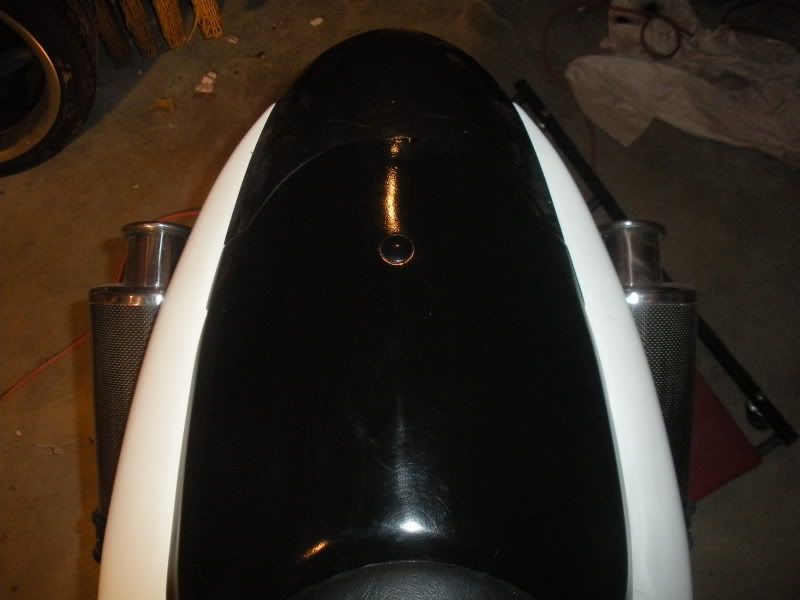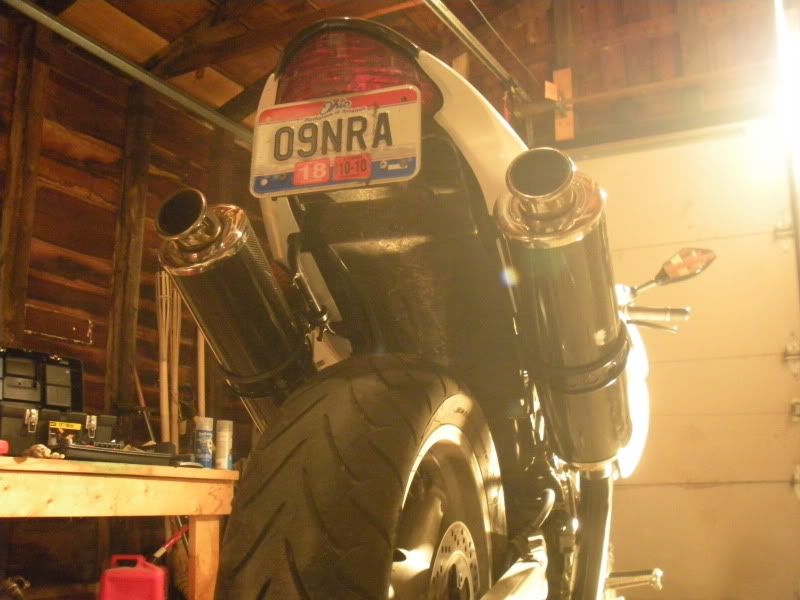 Oh my sweet Lord, I love the look of dual cans. I can't get over it.
After the GSXR wheel is on the rear, my next upgrade will be to the forks. I'm waffling between Sonic Springs and 15wt. oil or a complete GSXR front end. It sounds lame, but I just finished doing a really nice and time consuming paint job on my SV front wheel to match the black GSXR rear wheel, and I'm going to feel like it was all for nothing if I move to a GSXR front end. I know, I know, I'm lame. PM me your opinion/experience. I'd love to hear it.
Stay tuned for updated pics w/ the GSXR wheel!!