Discussion Starter
·
#1
·
on connections on these SV's than the green connector. Lost my low beams this morning and traced it to this after I got home tonight, after pulling the front end off.
Lost both lows at the same time at 5:30am pulling down the driveway, glad it didn't happen after I got on the road and/or taking a turn in the dark. Everything else worked, even the high beams, so I knew I could isolate this issue pretty quickly. Just not sure if I want to try to take the pin out and clean it up or order another connector and set another pin clip on., as the inside clip holder for the pin is melted a bit.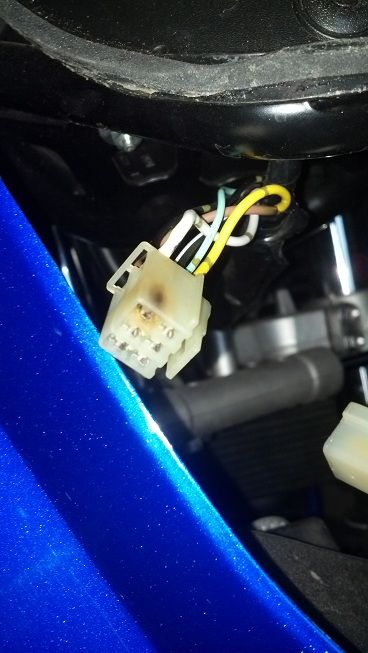 It even looks like they didn't plug is correctly from the factory and bent the female pin, if you look closely.