_ to post comments view this thread _
http://forum.svrider.com/showthread.php?t=116239
^_^
_________________________________________
<lazy readers update>
bikes current condition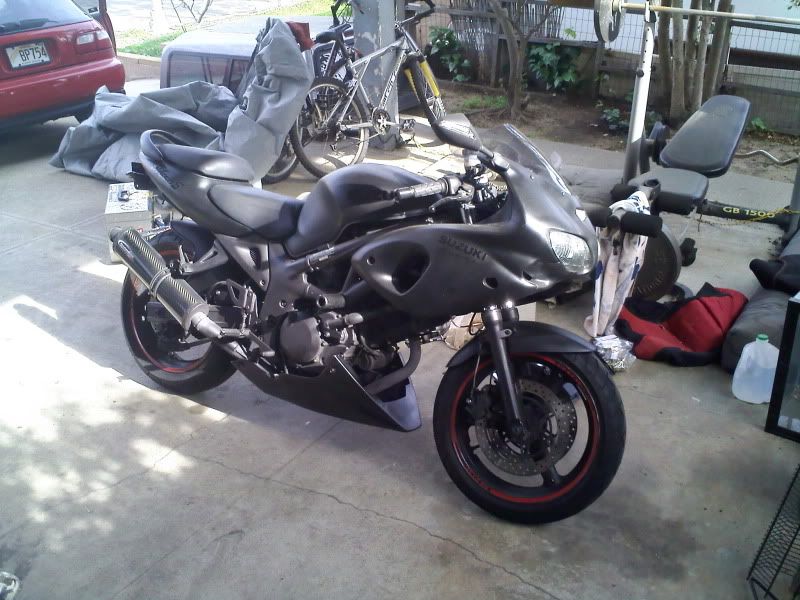 sonic spring .95 springs + emulators, zx-10 shock, scorpion can, knn filter,
___
So i got my sv back in november of 08. 800 bucks... i wish i had a picture of it when i first got it .. it was a salvage of course.. front fairings were smashed up, guy had put a new tank (not matching of course)
i had to drive it home with the choke fully open the carbs were soo bad.
first things first i fixed the body work and sprayed primer black. hacked away at the rear fender. cleaned the carbs, new front tire... put on a scorpion can, and im left with this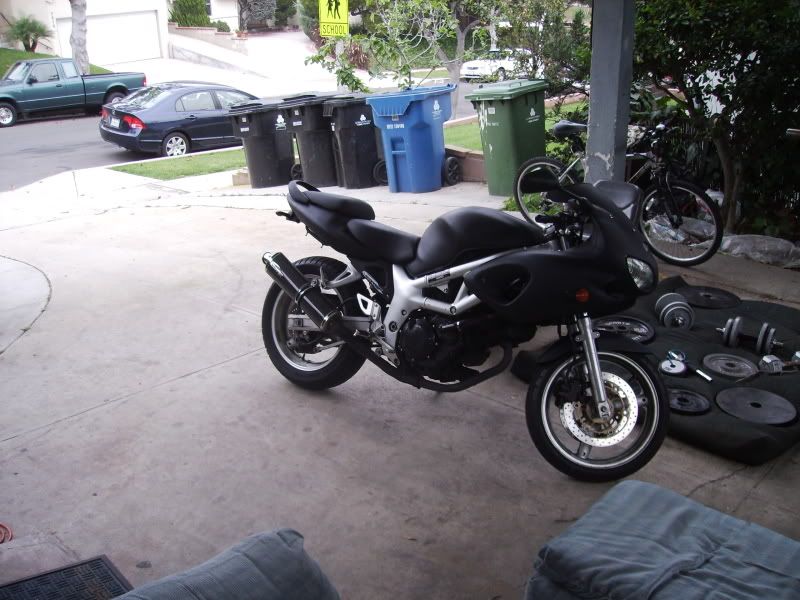 now i dont think it looks bad... but i just felt like it wasnt complete..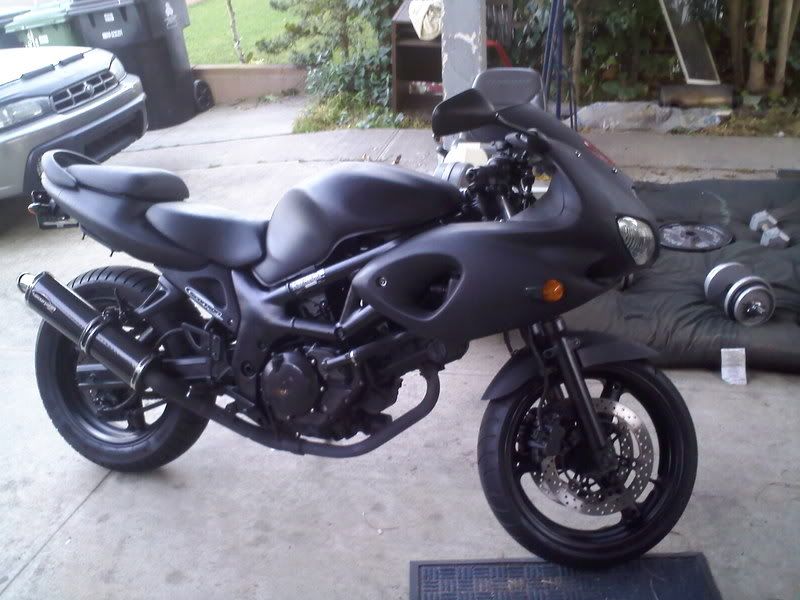 of course primer black doesnt stay very nice for long.. so i continued to paint it but still wasnt satisfied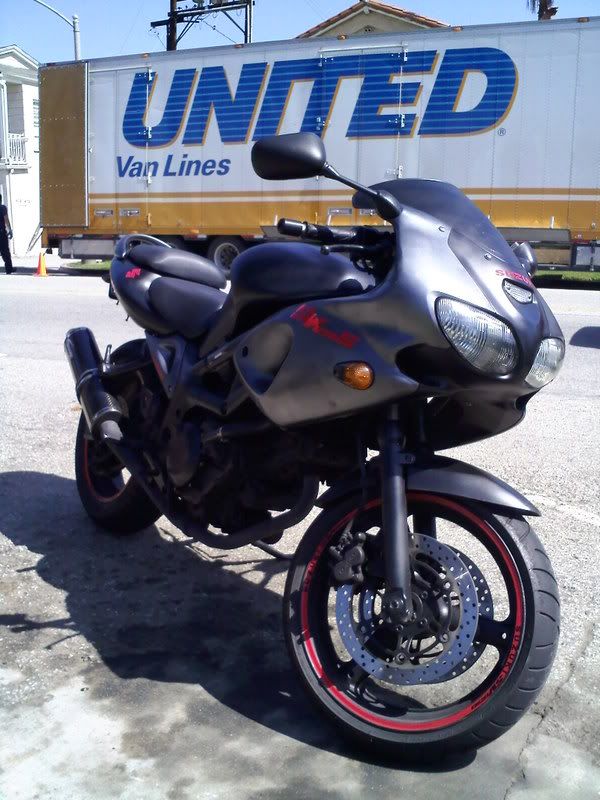 i added ss brake lines
changed out the leds, put in a new windscreen, and led mirrors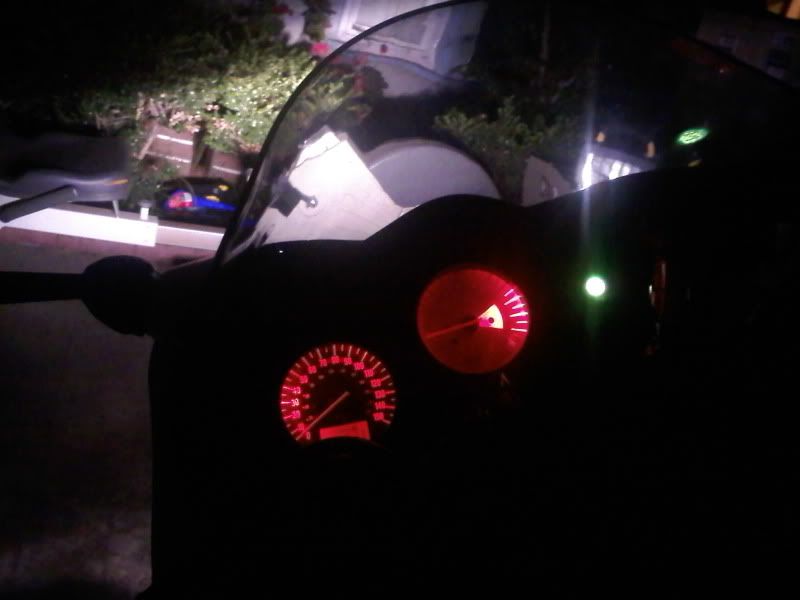 still didnt like the way it looked.. so i added a hugger and belly pan.. and then i started to be happy with it.. it needed the belly pan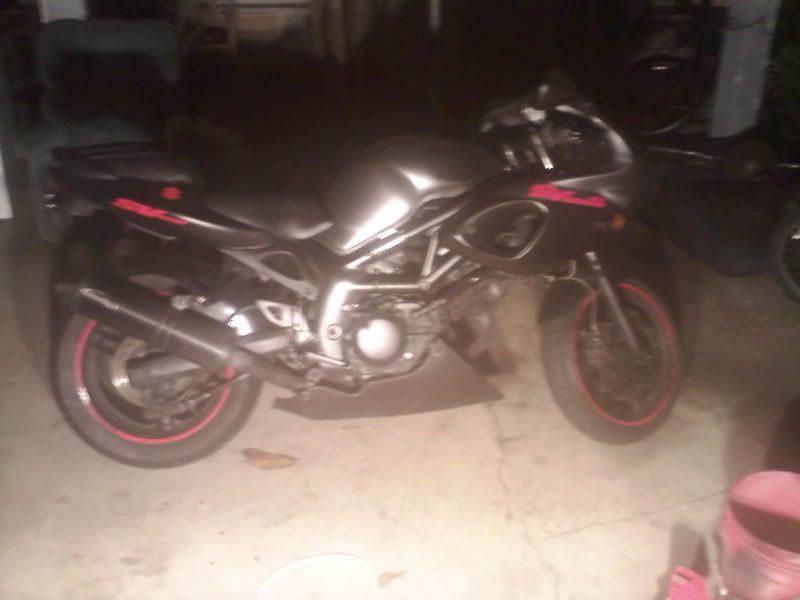 heres where an escalade merged into me.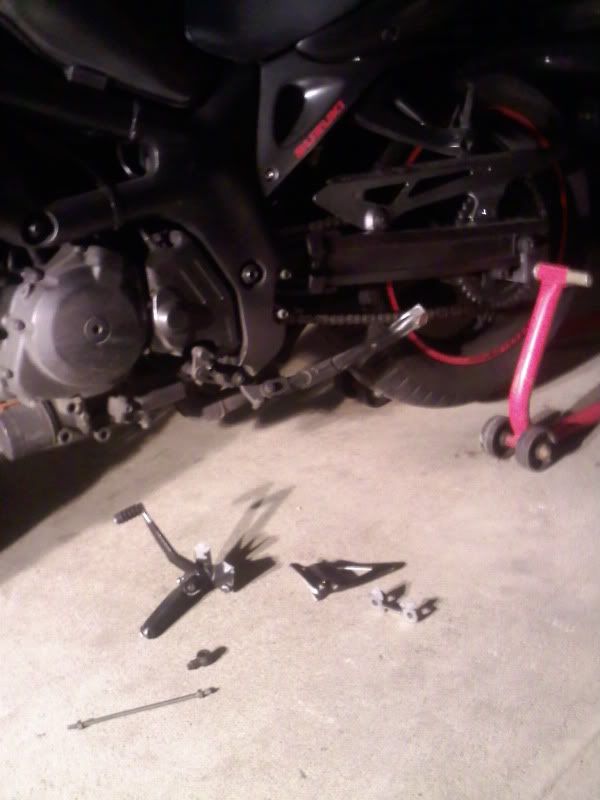 now for the ugly paint scheme...
let me tell you... going from black to white .. aint fun.. haha
now i like the look, time for performance to match