Discussion Starter
·
#1
·
One of the few complaints I've had with the SV has been the tight riding position for my 34" inseam with the footrest position. After reading several threads about Buell pegs, etc, I thought that the best and easiest answer for me might be using SV Racing's risers mounted upside down, which makes for easy switching back to stock or higher and more rearward positioning as well.
SV Racing got the risers to me very quickly, and I was very happy with the quality and finish of the plates. Unfortunately, due to the position of the spring perch for the brake return and brake light boss, I had to subject the right plate to a little butchery with Dremel and bench grinder to get the right plate mounted upside down.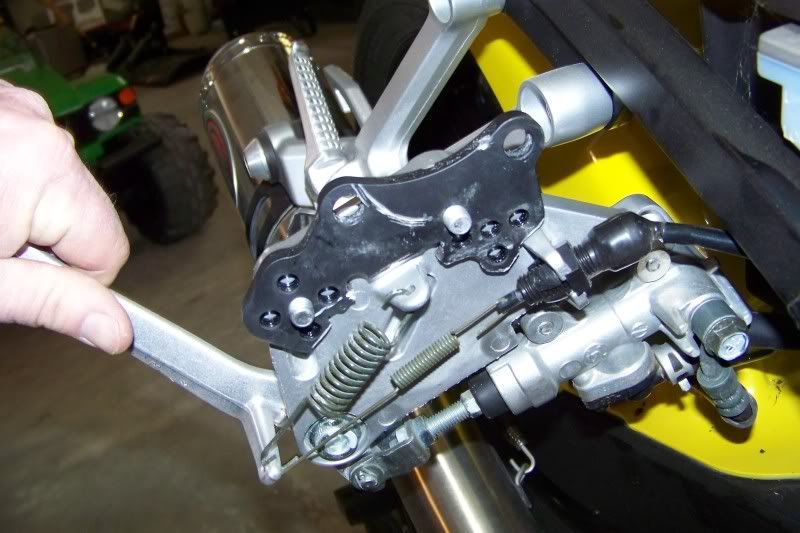 After getting the fit right, I cleaned the mess up a bit and re-painted. Here is a shot of the modified bracket next to the untouched left plate:
The left plate goes right on: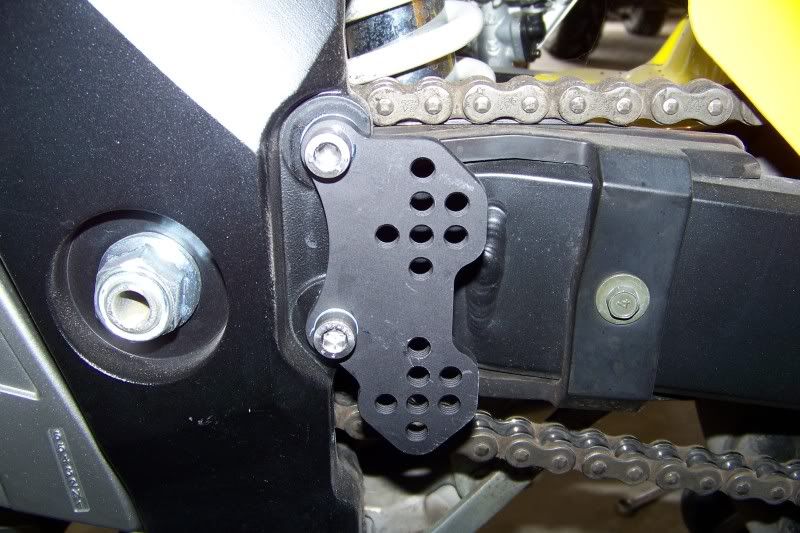 Here are the mounted footrests, now an inch lower and 1/2 inch to the rear: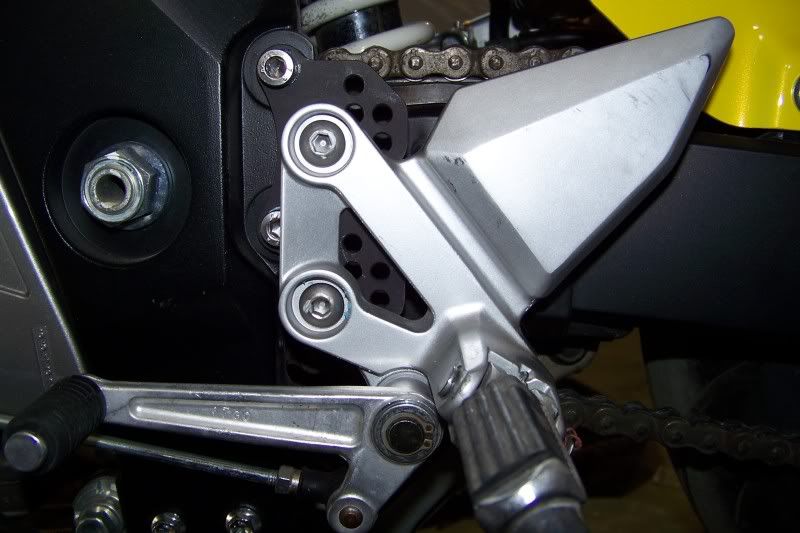 I had to put the bottom bolt on the brake side one hole back to clear the exhaust: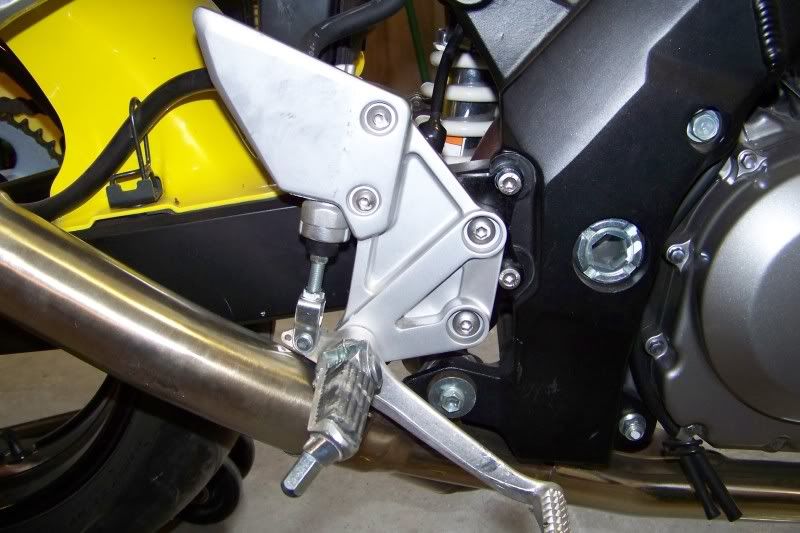 All that remained to do was to adjust the shift rod. Mounted like this, there was just enough adjustment in the stock rod to get the shifter into position. I saved the provided extension for use if moving the pegs up and back.
The modification I did does remove several of the positioning holes, so mounting these in their intended manner will not give as many options for placement. For me, the added leg room more than makes up for that.
I did not have to remove any of the springs to mount these this way, so was a really easy project. I did lose the brake side support bracket (now too short), so will just cobble one up out of straight rod when I get home next time. Don't know if it is really necessary anyway.
The snow let off just long enough for me to give the bike a 50 mile test ride the last day I was home. The bike is much more comfortable for me now, and it is a lot easier to move around on in the corners. I did lose some clearance, will find out this summer if it causes problems. I haven't really scraped the peg feelers in the stock position, but may now. I do tend to get a ways off the seat when cornering, and it is a lot easier to do now, so I don't think it will be an issue on the street.
Thnaks to Blair at SV Racing parts for a well made product, excellent comunication, and lightning fast shipping!