Discussion Starter
·
#1
·
LED instrument lighting
Dodgy from svdownunder forum has come up with this just though i would share with you.
-
-------------------------------------------------------------------------------
QUOTE DODGY A couple of instrument lamps blew recently, so I decided to upgrade with Blue LEDs...
Here's how I did it.
I used 'P4' or 'SuperFlux' or 'Pirhana' LEDs. The name varies with the supplier. The ones I had were 60 degree Blue, I think 90 Degree ones would have been better.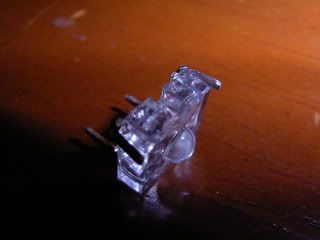 I bent the leads around the body on one side, there is a corner cut off one side to indicate the cathode (negative) connection. The little dome is the lens.
The bent tabs are soldered onto the pads that the original lamp bases clipped into.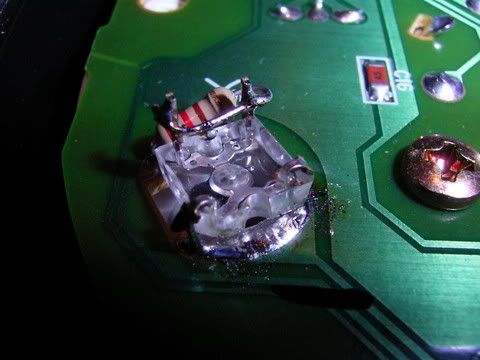 There is a 220 ohm resistor 1/4 watt (<$0.05) for each one. It goes from the other pad to the unbent leads in an 'S' to strain relieve it.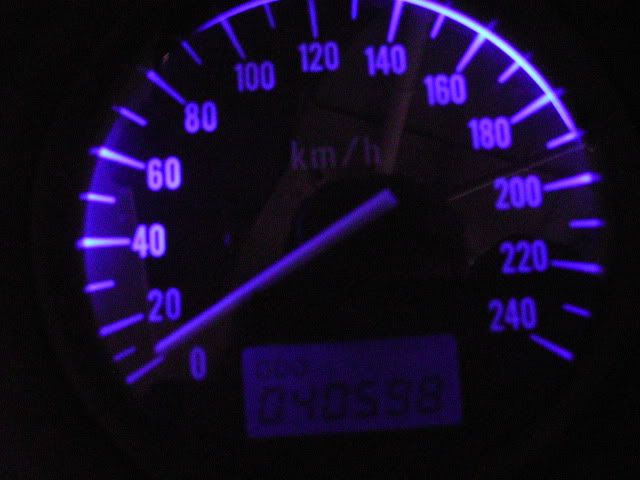 Here's roughly what it looks like, 90 degree LEDs would have made the coverage more even...