Discussion Starter
·
#1
·
It's a pretty surreal moment when you witness a crash/accident, it's even more surreal when its your'e best friend. On the way home from a short day of riding my friend crashed on his bike. I was only a few seconds behind and after two quick right turns I come out of the corner and BAM my friend is hitting the ground and then rolling on the ground. Now we're not sure what cause it, it was kind of dark and his tire was brand new that day...but that's not what I am writing about.
He ended up shattering nearly every bone in his right foot, and suffered a concussion. He doesn't remember anything from basically 15-20 minutes before the crash to waking up in the hospital talking to a doctor. He was also in ATG. My friend definitely owes his life to his gear, the alpine star leathers saved all of his skin, the Sidi boots definitely saved his foot (I think the bike landed on his foot and it got trapped) and his helmet most of all. I took a few pictures of his helmet today when I saw him.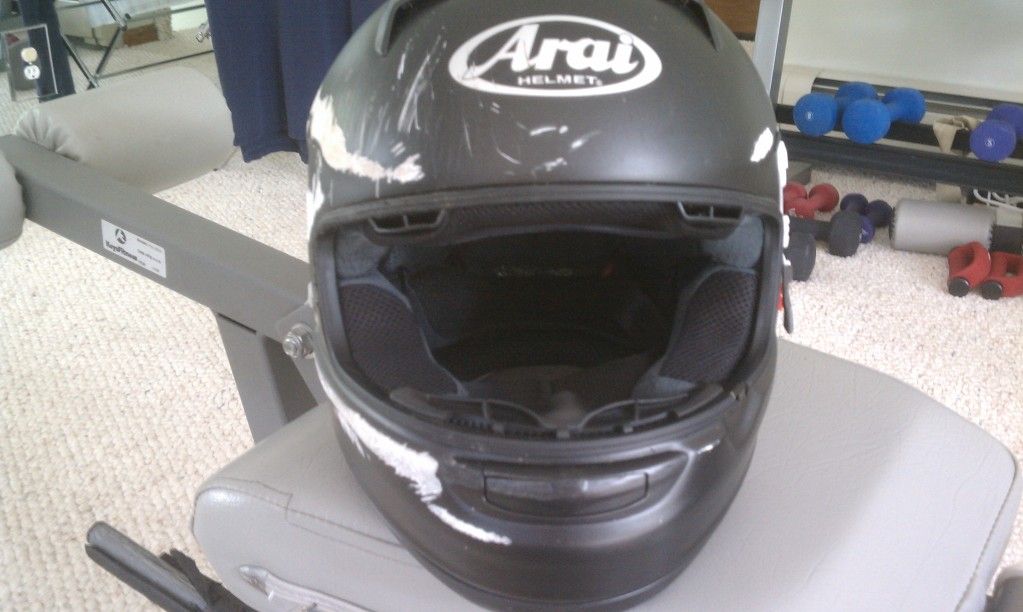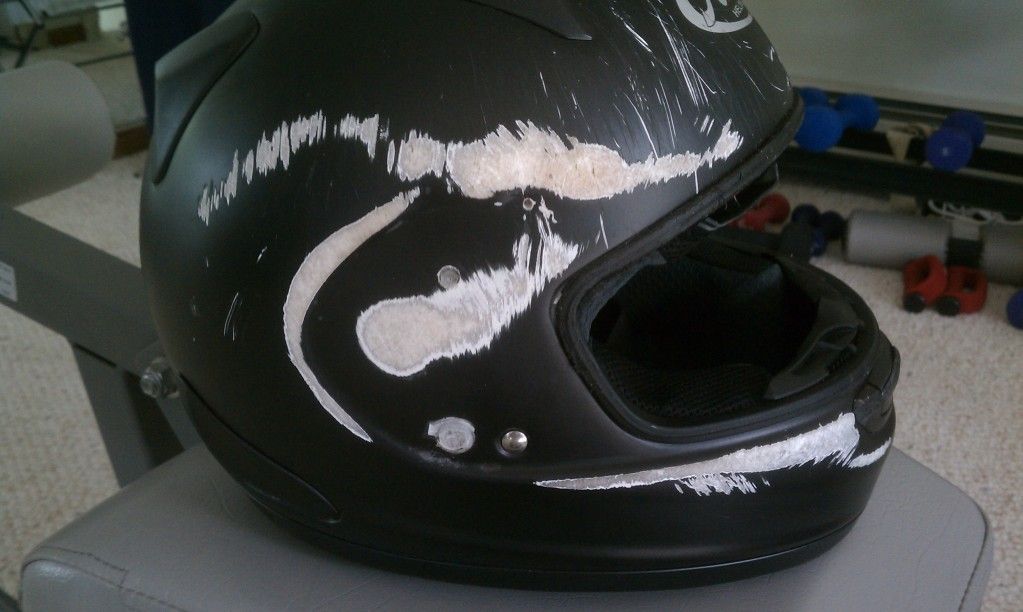 WEAR YOUR HELMETS AND GEAR!