After seeing so many great bikes in the SVOTM archives and then reading their corresponding build threads, I thought it might be time to do one of my own. After all, it was really all those bikes that inspired me to turn my SV into a project.
The reason I say retrospective is because I started the work back in 2011 and managed to save a collection of pictures of all the changes I have made. Originally I documented everything on Facebook, but felt it was time to move the images where I know they will be truly appreciated....svrider.com!
So for now, a lot of the posts will be related to work completed over the course of the last couple years. Yes, I know it's slow, but I am in no rush, I just like working on the bike
.
THE PROJECT: Turn a 2009 Suzuki SV650s into a streetfighter style bike
Link to comment thread:
http://www.svrider.com/forum/showthread.php?p=3079945#post3079945
If you want any more detail on the install of certain items please let me know. Just tried to keep the posts in this thread short and sweet.
First step, get a bike. Never took a stock photo so here is just one from the internet: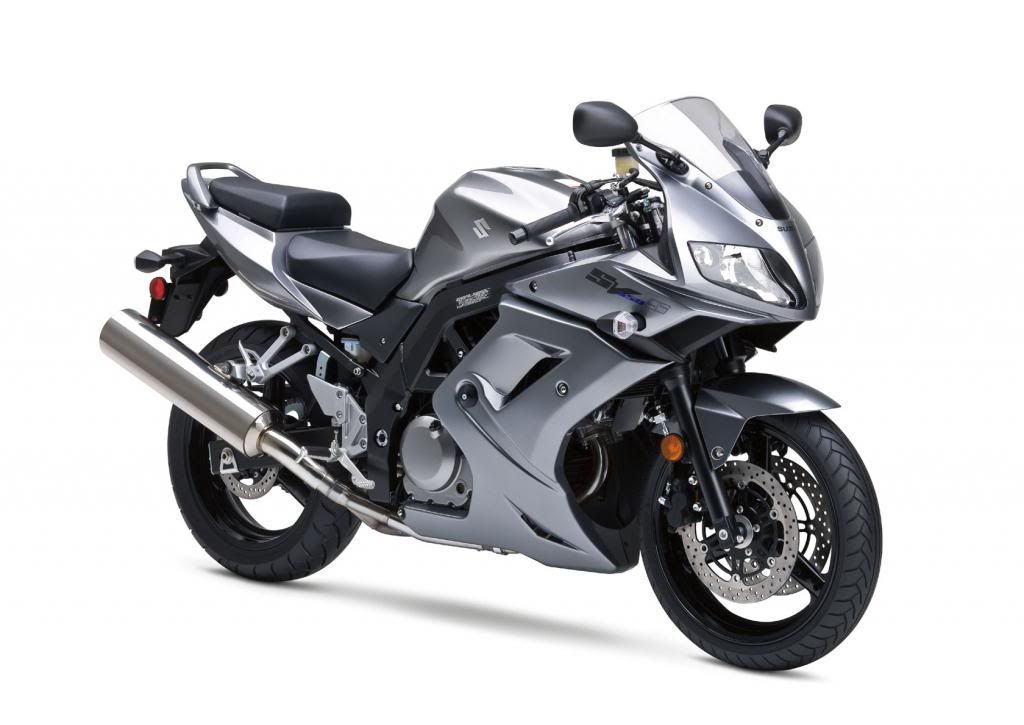 I picked up my 2009 SV650s in early 2011 from a dealership outside San Diego. Bike was brand new, 0 miles, and I payed about $6000 for it. Maybe not the best price but it was new and they threw in $500 in parts, 15-20% off any gear I needed, free first service, and a decent warranty. All in all I was pleased with how it worked out. Got myself a nice textile AlpineStars jacket and put the $500 to my first mods......removing that ugly fender, stock can, and nasty turn signals. Also no more nasty reflectors and completely de-badged aside from the Suzuki emblem on the tank. I like things clean. Picked up a Targa FE w/ rear cat eye signals, some Rumble Concepts flush mount turn signals (if you ever get these, get some kind of spacer, they are darn near invisible looking at the bike head on, dangerous!), and a Two Brothers carbon fiber slip-on. Thanks to the help of a coworker who used to be a Kawasaki tech, I got them all installed very quickly for very cheap: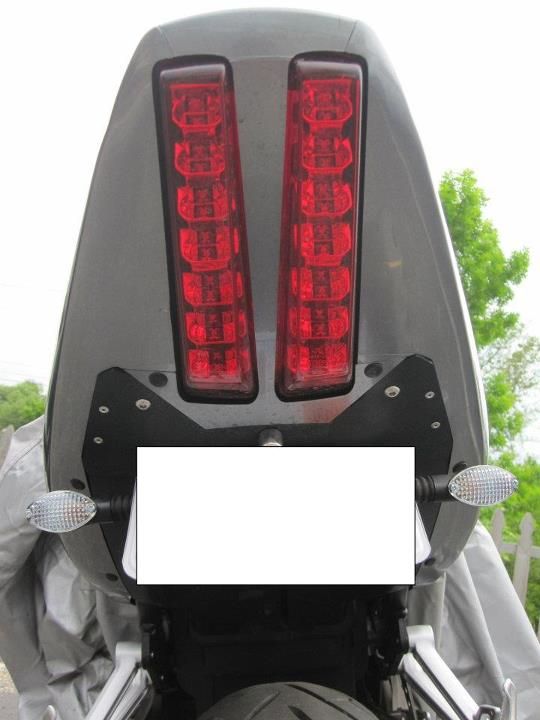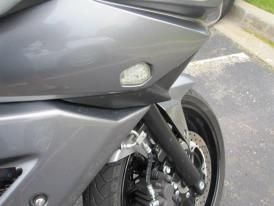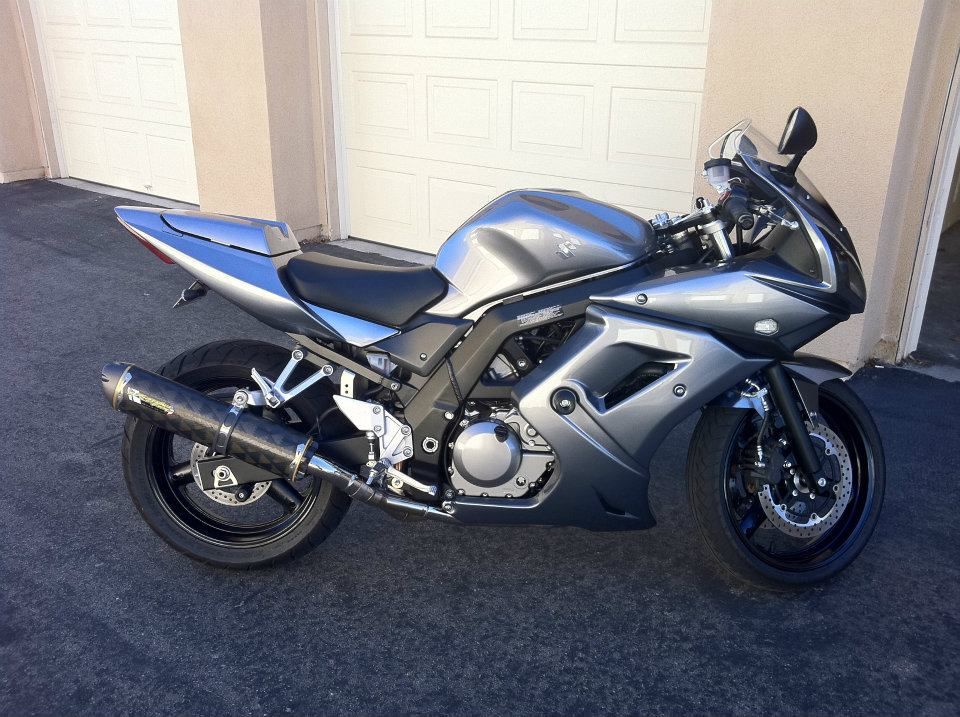 Next step was to get out on the roads and ride. This was/is my first bike so some seat time was needed. Picked it up while taking the motorcycle safety course and getting my license. Needless to say the roads of SoCal provided a great place for me to learn and progress as a rider (since returning to IL have not grown much). That being said, I figured the next logical mod was to invest in some Motosliders: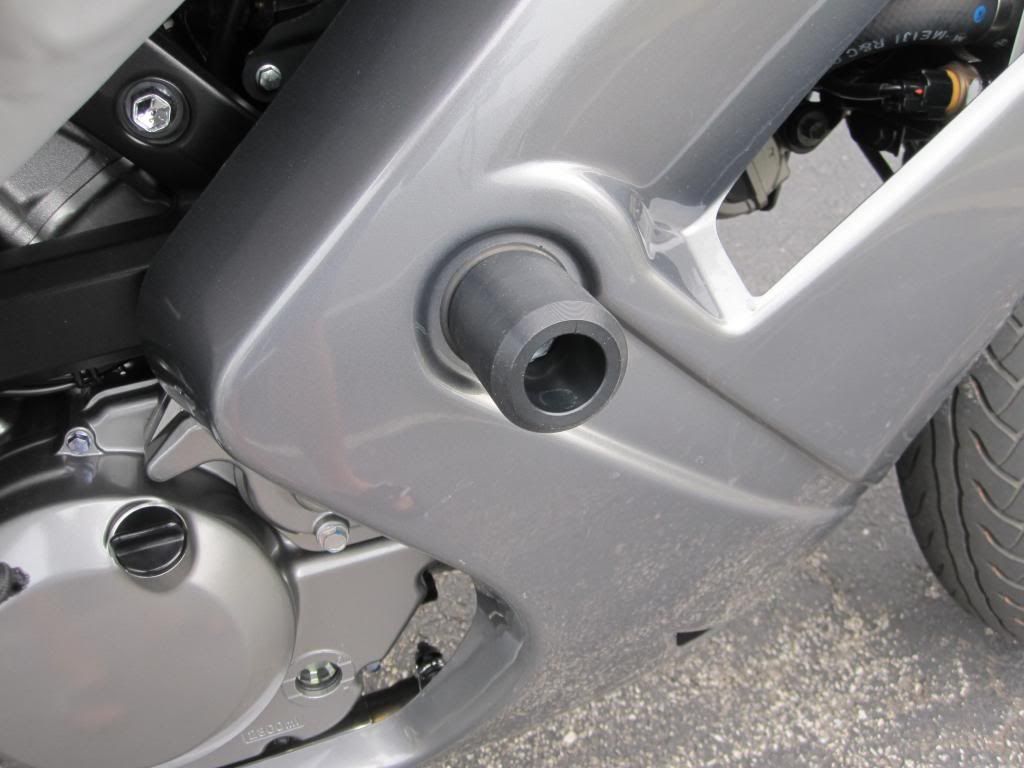 The more time I spent in the seat, the more and more I enjoyed the ride, but the less and less I enjoyed the look. Not saying the 2nd gen SV650s looks bad, I mean I bought the bike right, just saying I wanted to change it, make it my own if you will. So since I never had any passengers, the next thing to go was the rear seat and grab bar. Picked up a rear seat cowl from Oneida Suzuki color matched to the 09 grey: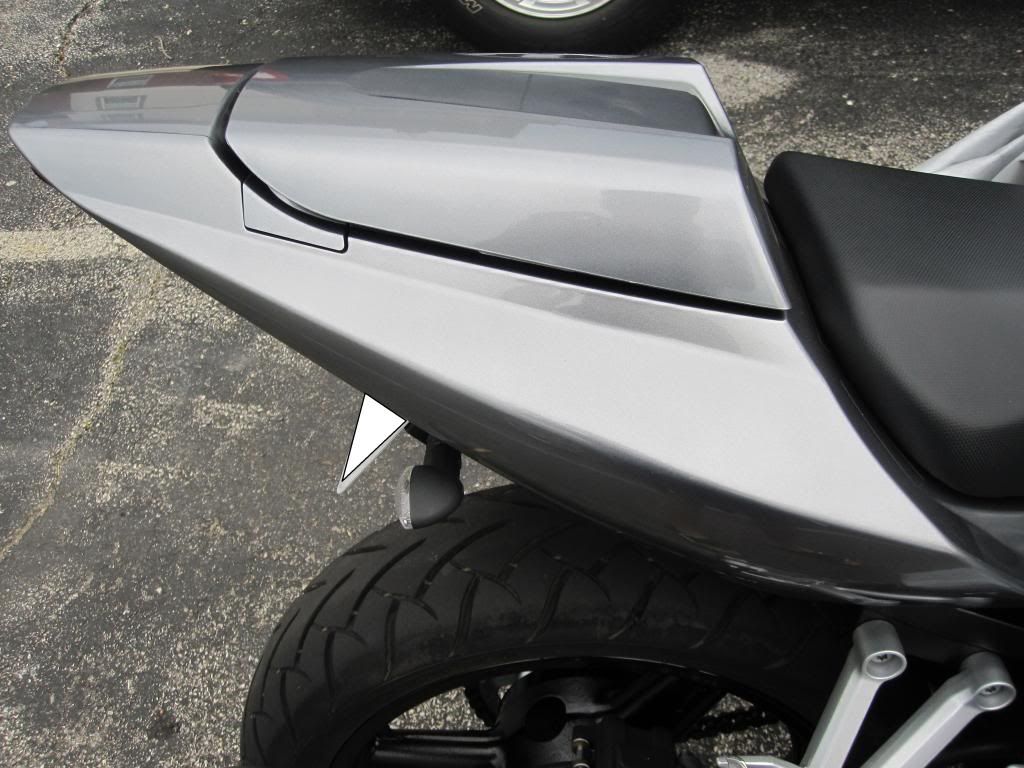 At this point I decided to just leave the bike alone. I had made a few minor cosmetic changes and I was happy. Still no notion of a streetfighter project and really just wanted to get out and ride. So for the remainder of 2011, that's exactly what I did. The bike became my main mode of transportation and I couldn't have been happier:
Comment Thread:
http://www.svrider.com/forum/showthread.php?t=194913&highlight=