Discussion Starter
·
#1
·
I found this shock being listed as a 06-07 ZX10R rear shock in good condition.
I found a youtube video that was using one that looked the exact same and was listed as a 06-07 so I purchased it...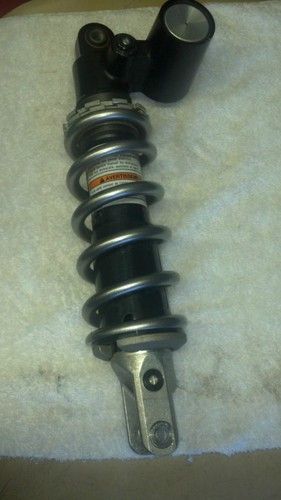 I was just curious if anyone can verify that it is an 2006 or 2007 ZX10R shock..
Also I am I missing any needed hardwhere for the install?
I noticed that is a bracket with a skrew that's supposed to be on the top but it isn't and I was unaware this was needed..
Any help?