Cycle Gear Bike Nite...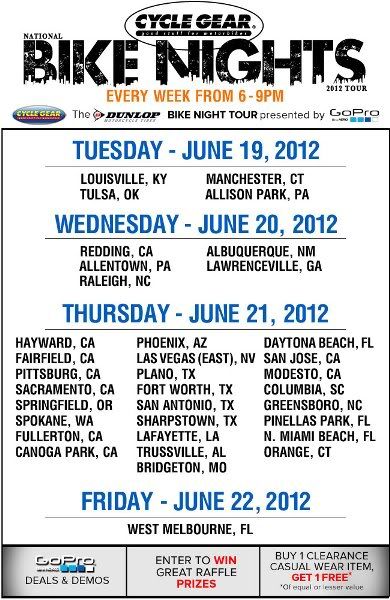 If there is one near you, go!
They only email customers and sometimes hardly anyone shows up - which makes the odds for you to win a raffle prize even better!
I won a t-shirt last week but a while back I won a set of tires!!!
:fiddy: