I wrapped up the big Winter project today, swapping a GSXR front end onto my 2003 SV. My bike started as a naked model and kinda morphed into the bike I have now. I think she's about perfect for my needs now and all that remains is to hit the streets once the weather breaks.
A short list of all that has been done to my SV since purchased:
Added S model fairing
Givi Sport Touring windscreen
2007 GSXR 750 front forks, wheel, fender, calipers and lever/MC
Moto-R MC cup bracket
Digikey Hall Effect sensor & 4 neo magnets on rotor for speedo input
2005 ZX636 rear shock
Lockhart Phillips streamline incandecent turn signals
Galfer SS lines
Galfer green pads
Drilled 2005 GSXR1000 upper with stock SVN risers and bar
Powerbronze rear hugger
Suzuki fender eliminator
2005 Black SV rear wheel
Centerstand
Throttlemeister throttle lock
Garmin Zumo GPS
Corbin saddle, built 1" over stock
front parking lights wired as running lamps w/amber LED bulbs
Yosh RS-3 Stainless slipon-no baffle
R&G frame sliders / Motosliders swingarm spools
Avon Azaro tires 160/60 rear, 120/70 front
I think that's about it.
Last season, my first owning a SV650, I logged over 10,000 miles. During that fun I slowly changed the bike into what I really wanted. A sport-tourer that can quickly go back and forth to rippin and cruising with minimal effort. And NO sacrificing comfort. It has been fun reading about all the cool modified SV's here and on other forums and it really gave me the confidence I needed to do some of these mods.
As far as outlandish SV's mine doesn't compare. But as far as I am concerned, it's as clean an example as your likely to see for a daily rider.
I would like to thank:
- D'Ecosse and Variable9 for thier help and patience with my questions.
-Donniej for his wonderful fork swap guide sticky
-My riding buddy Passinthru from RideOhio for helping me with cable routing ,etc and for being there with me on so many killer rides through the southern US last year
-My buddy Mike for not only letting me keep my various motorcycles at his place during the Winter for storage over the years, but also for putting up with yet another tear down in his house.
Here's a few pics from today. She'll look even better this Spring with a fresh coat of wax on her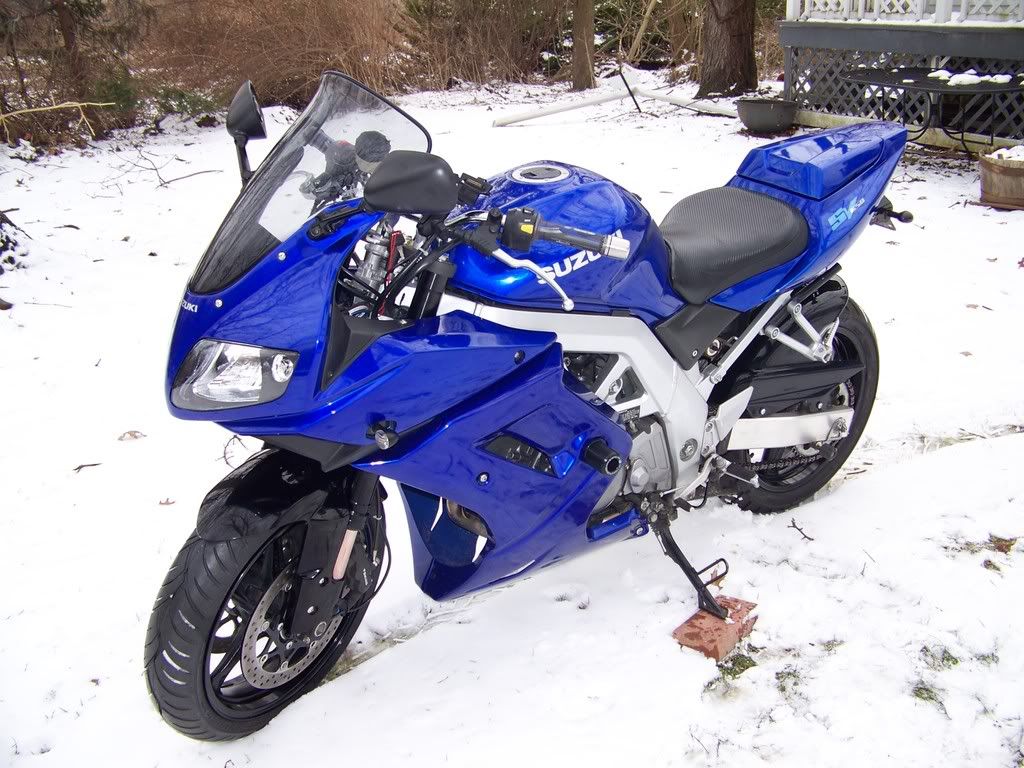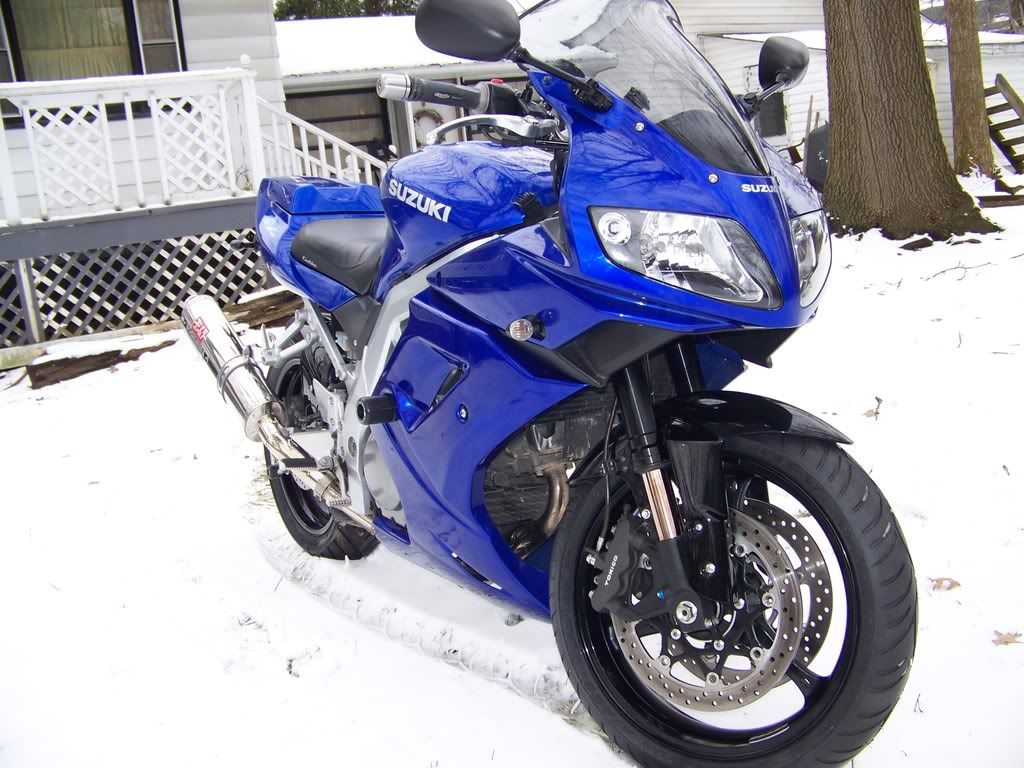 Thanks SVRider