Discussion Starter
·
#1
·
Let me preface this with saying that I'm a-ok except a bit of a bruise on my shoulder and some odd suit-rash (suit rubbed on me while protecting me from the road)
This was a dumbass move on my part. Mostly because it worked twice in the qualifier against XRs I thought i could get him there. I will need to be more careful about where to pass. Also didn't expect him to brake quite so early (he had like 10 more yards before he needed to brake)
I thought I could make the pass, but ran out of space and clipped the riders back tire under full brakes. This sent me and the bike for a frontflip. The bike literaly was wheels-up tank down at one point. I landed and rolled. Didn't get my bell rung despite the head impact (thanks scorpion exo), popped right back up and pushed the bike away. They didn't even need to red-flag the race despite that it was a spectacular off.
The contour disconnected from my helmet during the impact and as it rolled away took some funky video. Btw, what the contour video looks like in real-time after the hit is roughly what I saw through my visor: ground sky bike ground sky
since I couldn't figure out how to slowmotion it, i just saved some stills: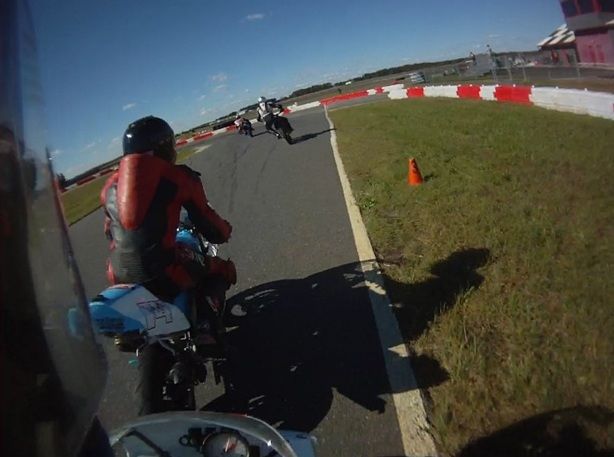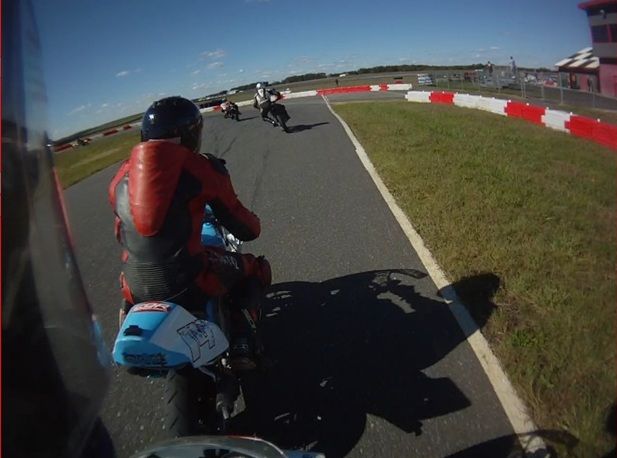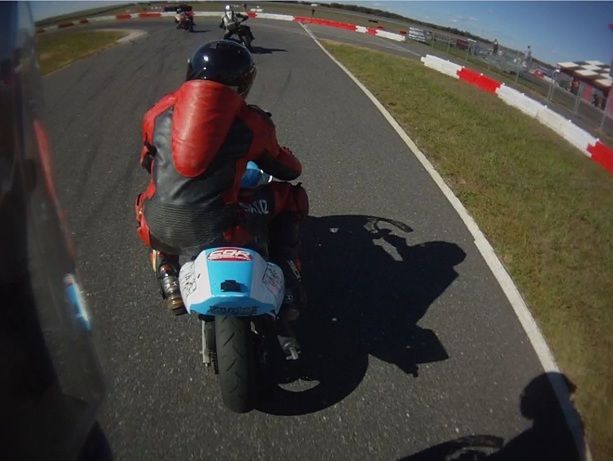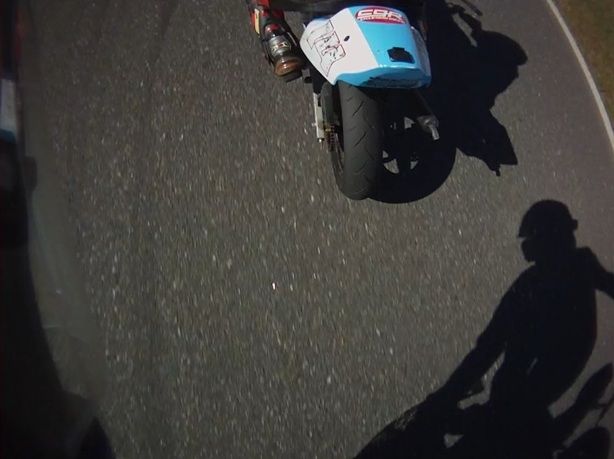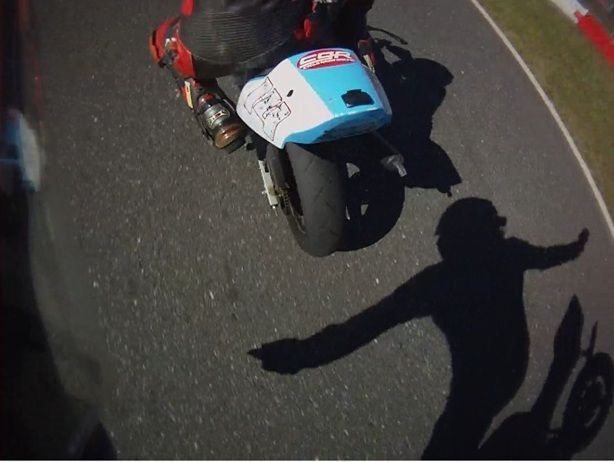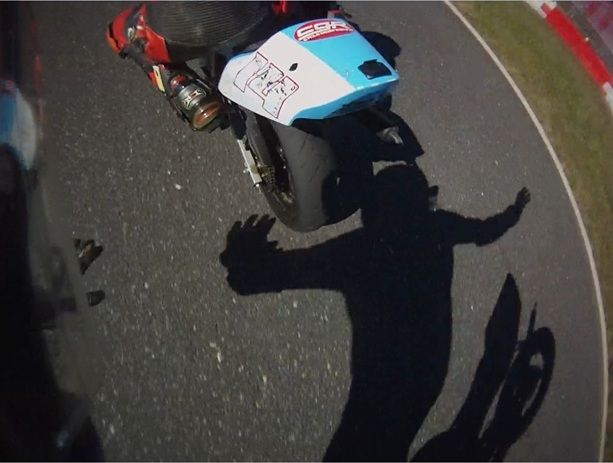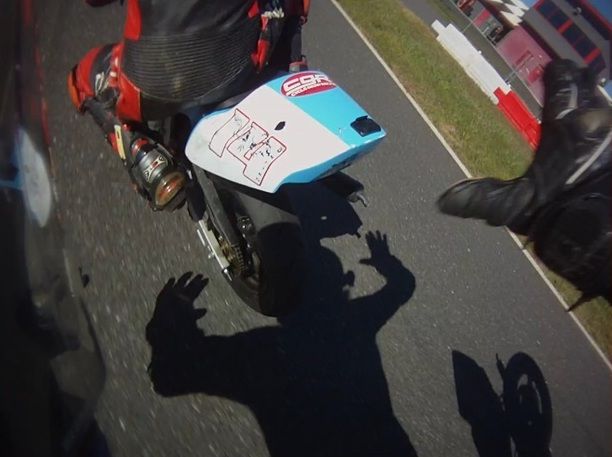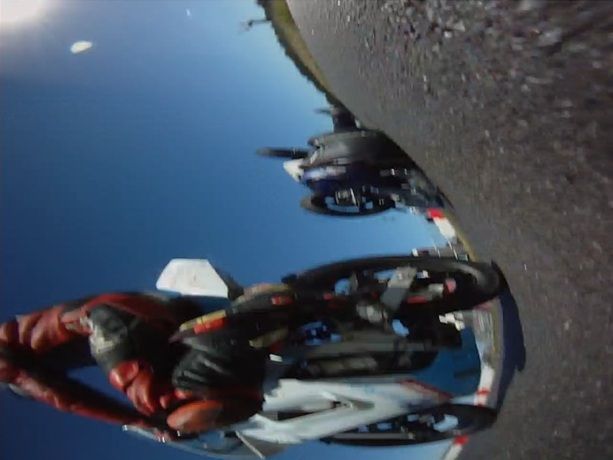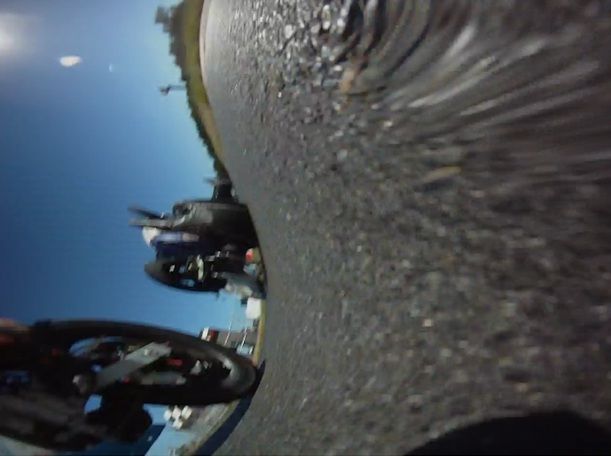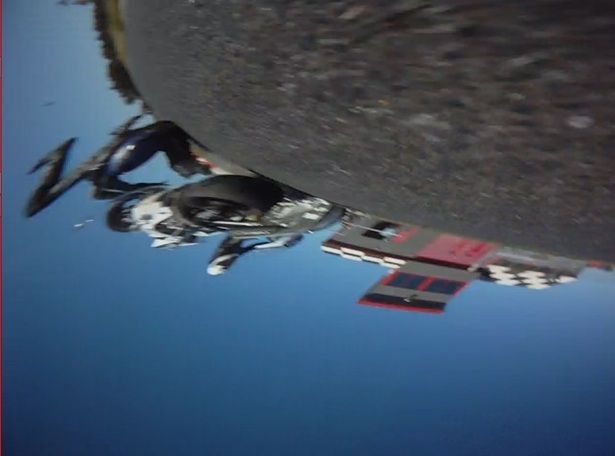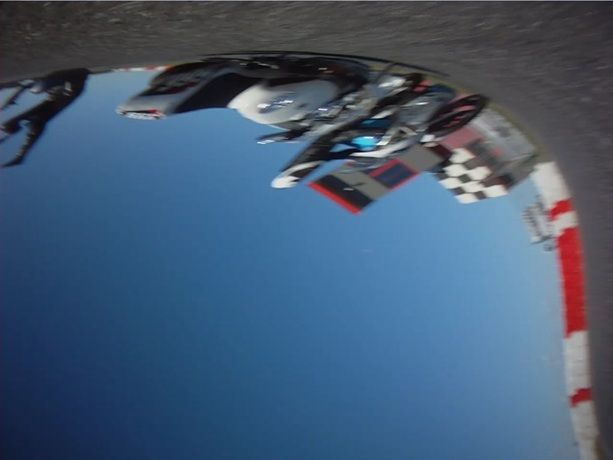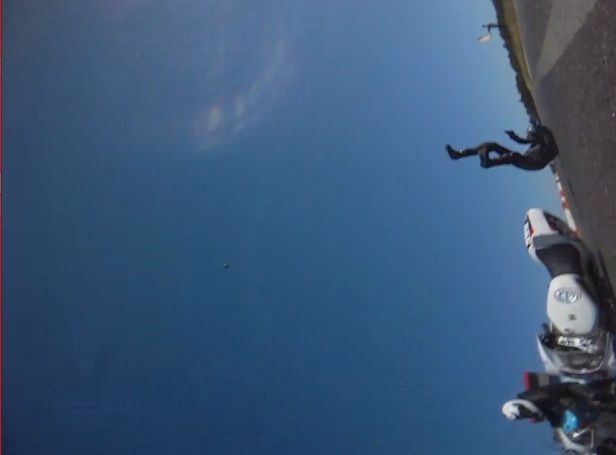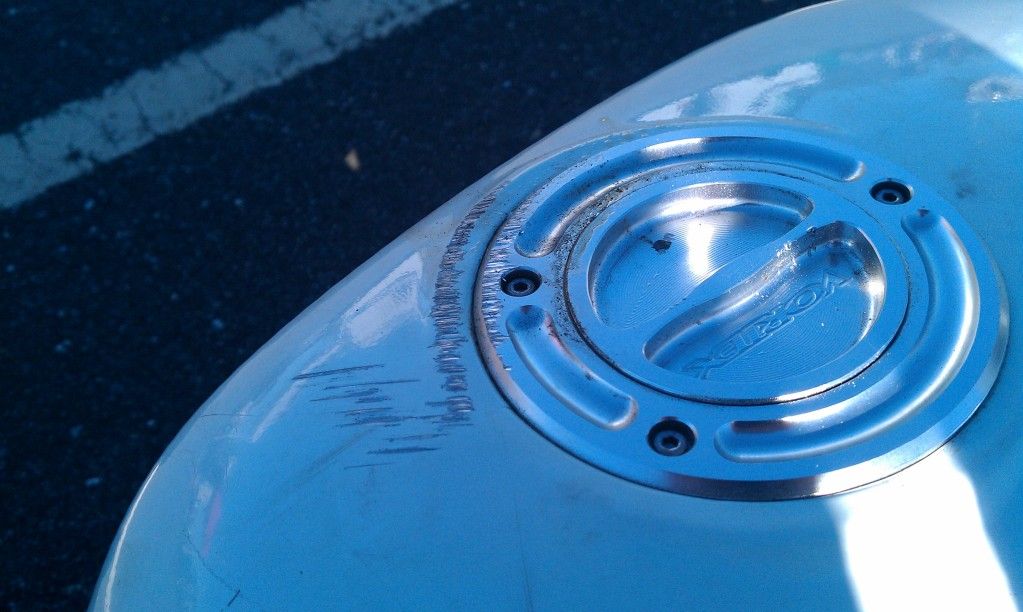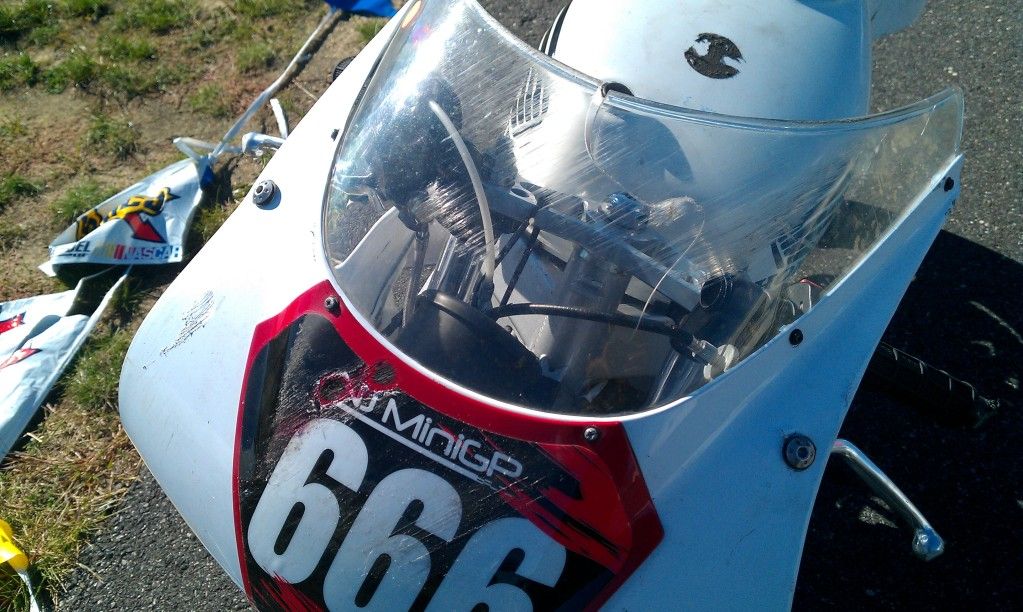 damage to me: minimal because it's minigp, this is roughly like falling off a bicycle wearing full leathers and fullface.
damage to NSR: some minor scuffs, a couple broken small parts. ~$200
if this were big track? i'd be in the hospital and the bike would be a total loss.
Long live mini!