Discussion Starter
·
#1
·
I am in the process of building a custom GP style pipe for my 06S and no longer need the Holeshot. I purchased it when the bike was relatively new, summer of 06 if memory serves me correctly. My bike has 24k miles on it and has been garge kept for about 90% of that time.
This pipe is is good-very good condition IMO. There are NO dents, Zero scarring, the can has NO damage from being down or scrapped. There are minimal wear marks on the can where the mounting band goes around it but they are covered up by it when it is installed.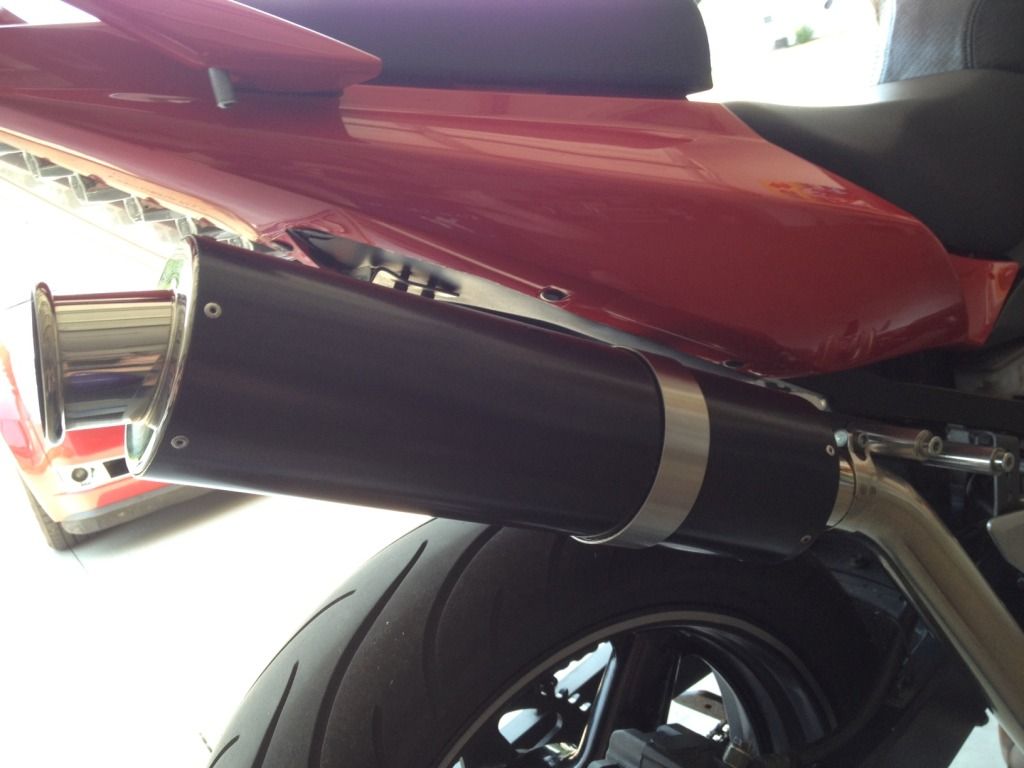 All brackets and hardware the kit came with is included. The only thing you need to put this on is a tube of copper RTV sealant and a hacksaw to cut the stock flange. The pipe sounds great, and looks even better. NO powercommander necessary, simple plug your PAIR valve to eliminate any backfiring during deceleration. I did this from the get go and have had ZERO issues.
I want to run soft bags and cannot with this can. Instead of chopping it up I would rather send it to a good home and cut up some junk I've got laying around. Brand new these are $450. This is not new by any means but I don't feel crazy asking $325 shipped. This is negotiable. If you would like to make an offer, or think this is a steal, drop me a PM. Just looking to pass on a nice part to a fellow SVR'er.
Cheers,
-Evan