Discussion Starter
·
#1
·
07 650 - 17k
Riding along yesterday, Downshifted to pass in corner, rolling into a long sweeper at about 90. Engine starts to stumble & i have to hold the throttle open to keep it alive.
I look down at the gauges & everything is off.
It will not turn back on, dead.
I park it & come back with truck.
I hook it up to battery charger & e everything turn on - gauge wise.
My low beam is dead on the bike so I have been riding with the high beam on.
The power stays on with the headlight off (in low beam position) Stumbles when I engage the hi beam ( headlight on).
When I try to turn it over, I get a buzzing sound, emanating from this.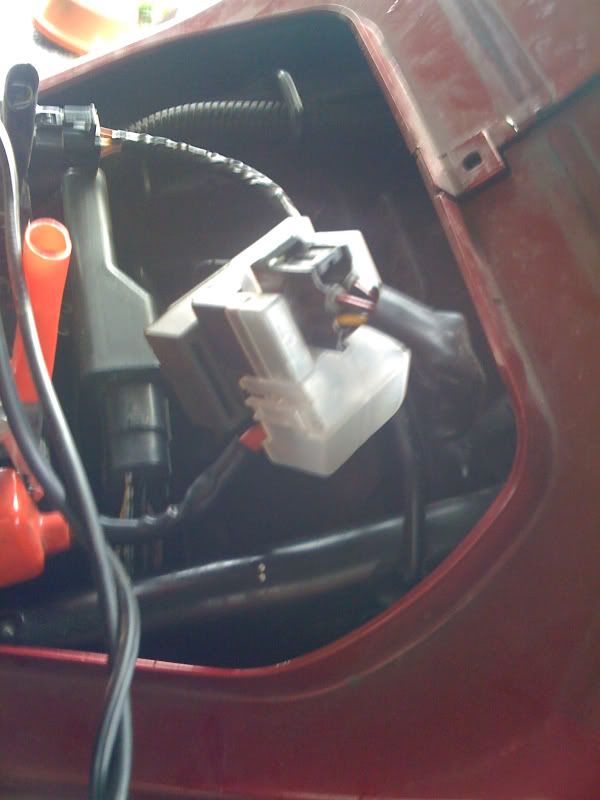 Now, I had some plate lights hooked up. I moved the plate & left the wires.
One of them had melted the plastic & been burnt to its connection. I trimmed & capped said wires. I was thinking I was chasing a ground, but Im not sure it would react in said ways.
I have inspected all of fuses, alles gut.
Sooo, Im left wondering - any ideas ?