Discussion Starter
·
#1
·
Good evening Gentlemen
ccasion14: , I have an 06 SV650n (semi-street fighter build) and work for a Suzuki dealer in Tampa, FL and recently acquired an 05 GSX-R 600 Swing Arm. I've been wanting to do the conversion since I got the bike in June and now I can finally begin. I am aware I am going to be flamed, questioned, judged, etc...I do not care. And the best part about this project is that it is MY project and MY bike. So if we could save the flaming and negative comments and just enjoy it or don't. I would just like a good clean thread documenting the build.
So like I said:
2006 SV650N
2005 GSX-R Swing Arm
Waiting on a good deal for a rear wheel.
What is the recommended sprocket/chain setup? and I do use a sv650 front sprocket correct? Further more what rear shock should I use? Same year, same model 600 shock or a different year 1000 shock? A little help would be grateful otherwise I've got this. Thanks guys.
P.S. I do plan on following up this conversion with a gsx-r front end conversion as well.
Bike in question: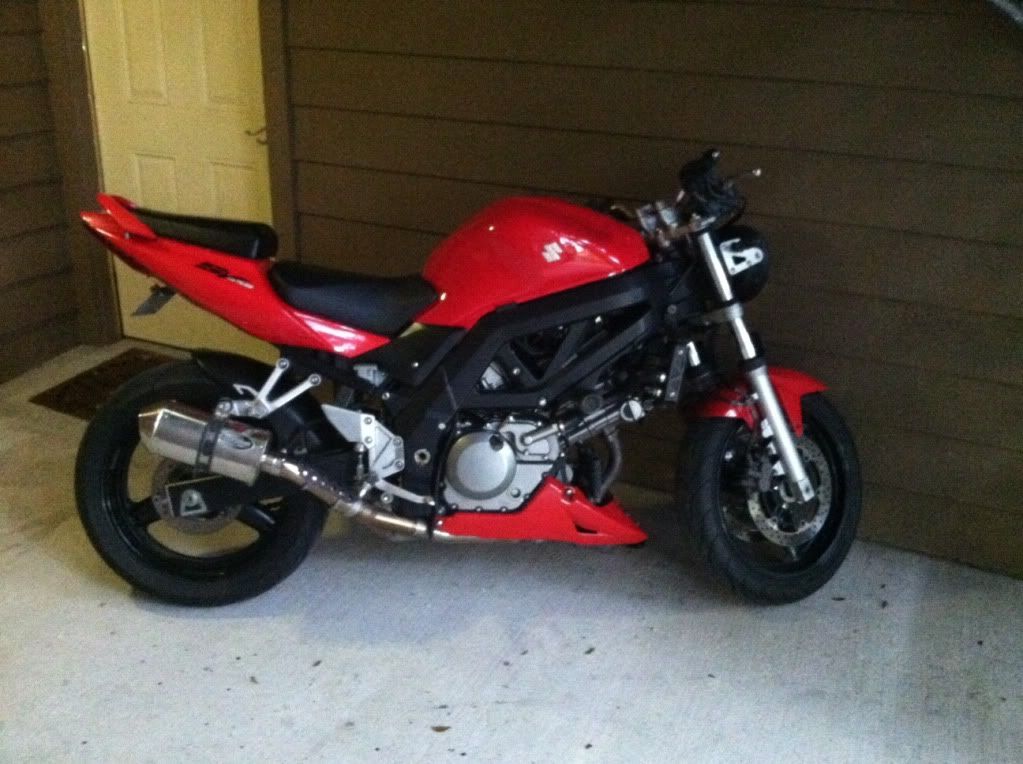 Current view of the rear: