I took these fairings off my 2008 650sf when I bought race fairings. They are OEM SV650 bodywork modded for trackdays. I am looking to sell as one kit, not by piece.
Asking $250 shipped, I have run shipping estimates and the size of the box runs it up towards $100 just on shipping with USPS or UPS ground. Local pickup would be preffered and I will drop the $100 shipping if something can be worked out.
I do not have any brackets to go with this set though
The upper had a small crack that I repaired with epoxy. I then filled the headlight holes with fiberglass and painted black(rattle can semi-gloss) some paint chips and nicks but no cracks/rash that I can see.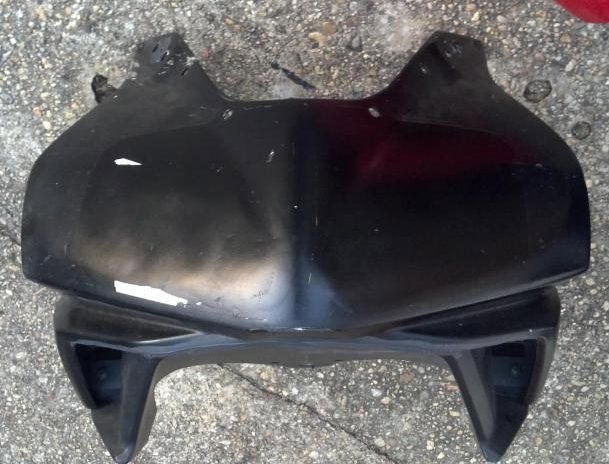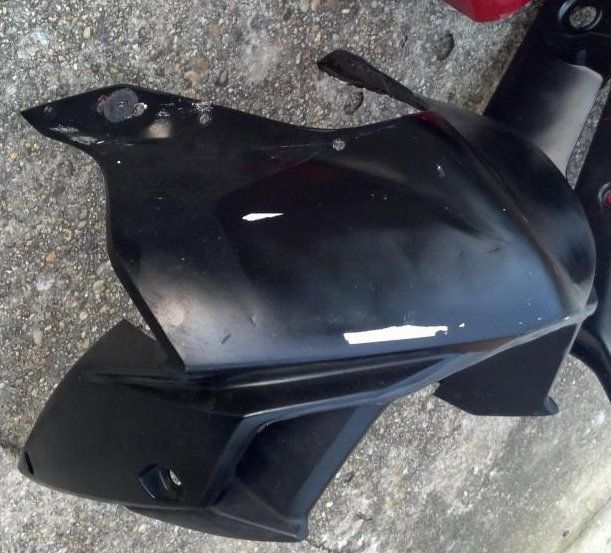 Lower fairings are also rattle can sprayed black, the bottom is held together by safety wire as well as a crack at the bottom "stitched up. The left upper tab is broke off and is held on by safety wire, mounts and is solid though.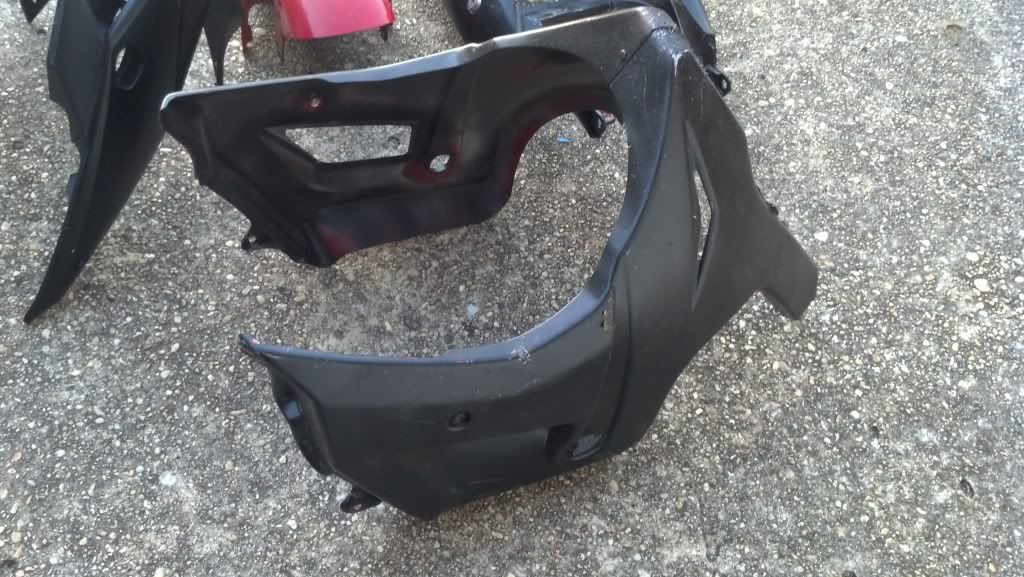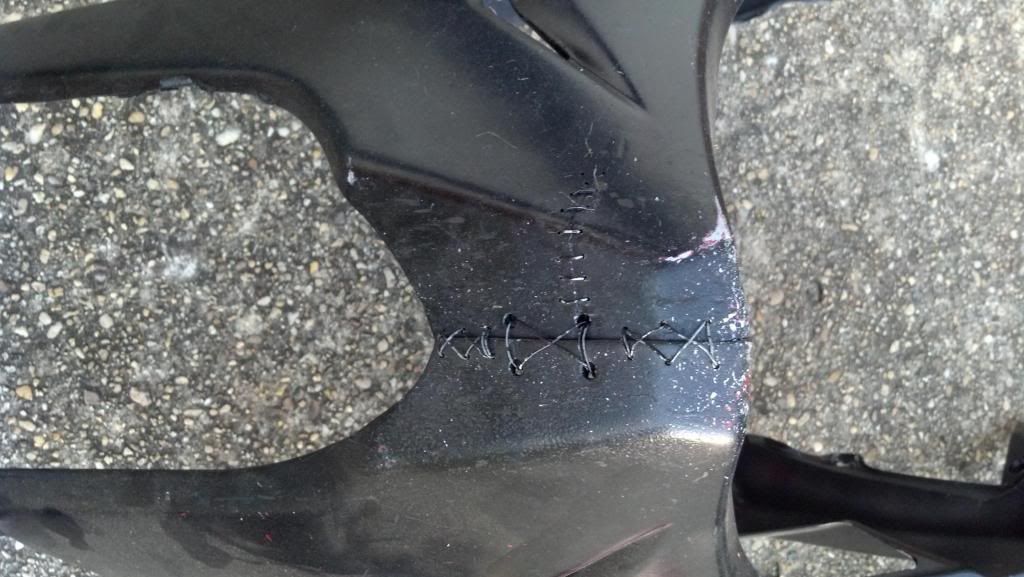 Fender is stock, just rattle can painted red, some small nicks.
Tail I removed the tail light and filled the gap with fiberglass, then painted black, the red spots on the bottom were gopro mounts I painted over. Has a GoPro mount glued on the top. I will include the key release latch, and if I can find the spare key I will send it.